What are the best things to do in Kolkata this Durga Puja? Hopping across puja pandals, zipping through jostling crowds at puja spots, watching a Bengali art film, riding underground Metro, visiting the Victoria Memorial, shopping at New Market, and having Kolkata street food experience. If you go by the street food guide of Kolkata to see what to eat on the roadside, you will feel like being spoilt for choice over a huge number of items. So, Indian Eagle recommends five best street food items which you must have in the City of Joy.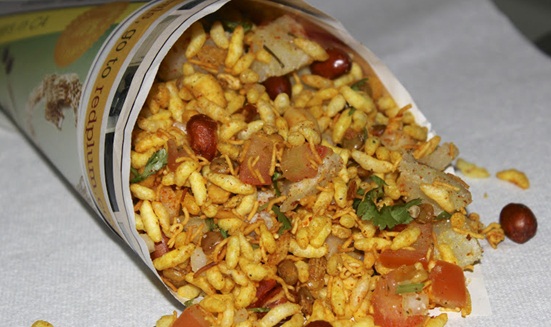 It is jhal muri that best describes Kolkata street food experience round the year. One of the most popular evening snacks, it is a great mouth entertainer both in and out of home. The locals are seen entertaining themselves over this crispy and spicy item, here and there in the city. Vendors are found selling jhal muri at public places including parks, gardens, cinema halls, markets, bus stops and railway platforms. It is made of puffed rice, fried lentils, and other crunchy ingredients mixed with drops of mustard oil, spices, chopped tomatoes and onion slices. You will see young boys and girls standing in long queues outside the puja pandals and spending time over jhal muri during Durga Puja.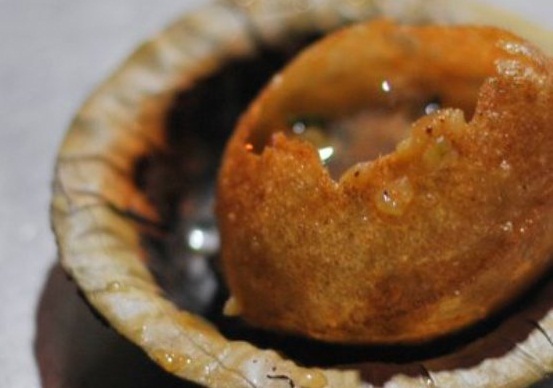 Another evening special tongue-teasing item is pani puri that deserves to be among the top ten on Kolkata street food guide for its popularity with the locals. This iconic Indian street food snack is known as puchka all over Kolkata. It is a tamarind mixed watery item with spiced potato mash in round chip. The mouthful relish of puchkas outside the Victoria Memorial, a brand icon of the city, is a craze with tourists. In the Bollywood movie Parineeta, a sequence with Vidya Balan, Sanjay Dutt and Raima Sen eating puchkas from a roadside vendor was shot at the Victoria Memorial. It is a must try on the festive evenings of Durga Puja.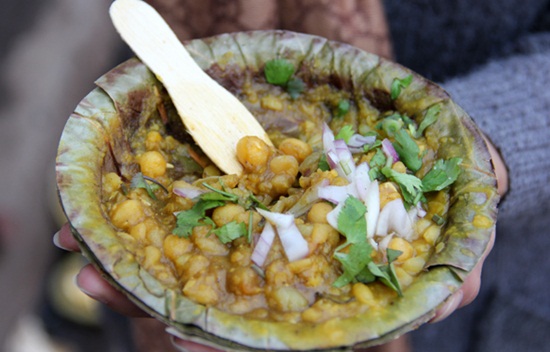 India boasts a rich and diverse chaat culture – a common culinary thread in the multi-layered social fabric of the country. Mumbai, Delhi and other metro cities have papri chat, kachori chat, and alu chat in common, while Kolkata enjoys uniqueness for its distinct roadside chaat item – ghugni chaat. It is made from boiled yellow peas mixed with onion and tomato slices, seasoned with lime juice and spices, and served in small leaf bowls. Taste a few spoons of ghugni chaat to feel one with the street food culture of Kolkata. Bengalis are in the habit of taking ghugni chaat with slices of bread.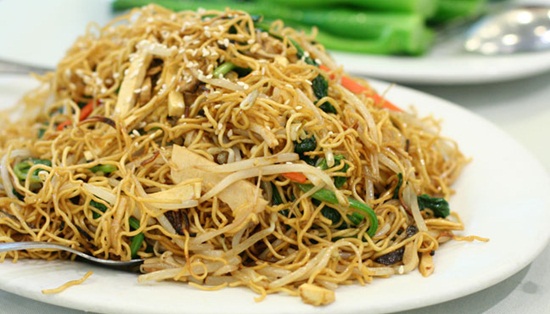 Kolkata street food retains the distinction of being unique to the culinary essence of the city, and harmonizes with the influences of other countries at the same time. It is chowmein that best reflects this dual identity of Kolkata street food culture. Made by frying boiled chow noodles with mix veggies in oil, chowmein is a borrowing from the Chinese cuisine. The main ingredient may be Chinese, but the smokey, spicy flavor is Kolkatan to the core. Bengalis are fond of egg and chicken chowmein, while veg chowmein is popular with the people in other parts of the country.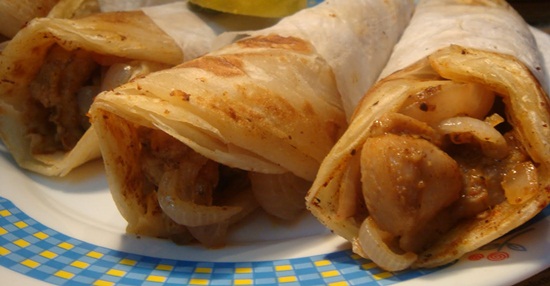 Ask Kolkattans what they like to eat when they go out for shopping or watching a movie? Most of them will say for sure that it is spring roll stuffed with an omelet or chopped chicken or small mutton pieces. The mouthwatering bites of egg rolls, chicken rolls and mutton rolls define the pleasure of evening outings for the locals. Even the Bengalis born and bred in a cosmopolitan society prefer this street food to burgers. Kolkata will not disappoint you if you are veg. Paneer spring roll is also available there. However, rolls are served smoking hot with sauce and wrapped in a thin piece of paper.
Kachuri, moglai, momo, fish fry, chicken cutlet, and alu chop are the other must-try tongue teasers on the list. These items not only define the uniqueness of Kolkata street food culture but also reason why the city is called a city of foodies.
Indian Eagle is a leading international travel organization booking best international flights to Kolkata at the lowest prices. Travel Beats is a cultural wing of Indian Eagle.
Interesting Food Stories of India