Kolkata is gearing up to build a replica of the Eiffel Tower as a gesture of solidarity with the victims of terrorist attacks in Paris on November 13. The Eiffel Tower is the most identifiable icon of Paris, which had turned off its lights in mourning the deaths of over 120 innocent people. The foundation stone will be laid on November 28, in presence of the Consul General of France in Kolkata.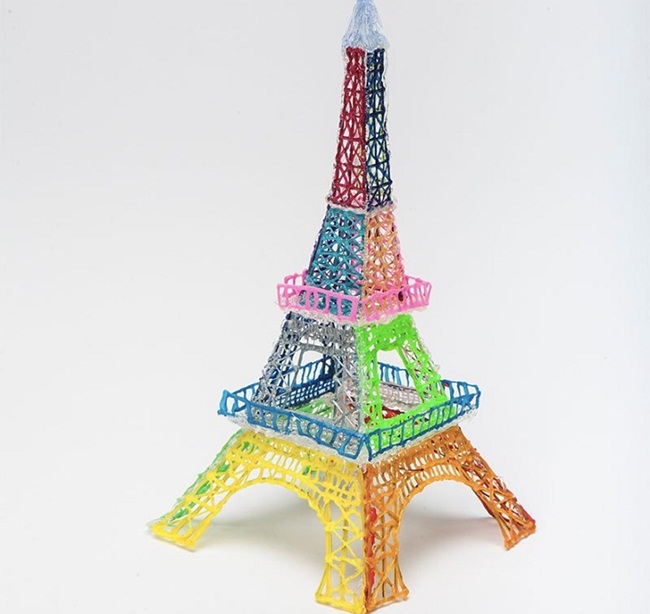 The decision to build a miniature version of the Eiffel Tower and install it as part of the 'Seven Wonders of the World' theme of Eco Park has been welcomed by the intellectuals and liberals of Kolkata known for cinema and literature the world over. The replica will be only 55 meters high whereas the Parisian monument boasts a sky-kissing height of 324 meters.
The Eiffel Tower replica in Kolkata will have two tiers with an observation room at a 25-meter high level from ground. Visitors will be able to climb up the tiers to reach the observation room and catch panoramic views of the cityscape from there. Two elevators will be in place to make it possible. The structure will get a coffee shop and a souvenir shop besides the observation deck.
The Housing Infrastructure Development Corporation (HIDCO) has proposed to build this new attraction which will be six times smaller than the original structure. A model of the Eiffel Tower replica in Kolkata has already been designed. Construction will require 300 tonnes of steel reportedly.
The Eiffel Tower of France was not on the list of the wonders being replicated at Eco Park of Rajarhat, adjacent to Kolkata's IT hub. The previous plan was to replicate the Taj Mahal of India, the Great Wall of China, the Coliseum of Rome, Christ the Redeemer of Brazil, the Machu Picchu of Peru, the Chichen Itza of Mexico, and the Petra of Jordan. Incidentally, the iconic tower of Paris has been added to the list.
The Eiffel Tower replica in Kolkata will be placed by a large lake. The illumination of the tower as tall as an 18-storey building will create glittering reflections on the surface of the lake.
It is not the first foreign tourist attraction in Kolkata. The city has already got a wax museum on the lines of Madame Tussauds wax museums and a replica of Big Ben, the iconic clock tower at London's Westminster. Kolkata, which is on the way to be a London of the East, will soon get a Ferris wheel, 'Kolkata Eye', on the lines of London Eye.
READ MORE Madame Tussauds Wax Museum in New Delhi
Travel Beats is a Cultural publication by Indian Eagle, a Texas based international travel organization. Travel Beats publishes news about the latest and upcoming events in the US, Canada and India. Indian Eagle books cheap flights to Kolkata from the US.