The Bengali cuisine, culture, hospitality and festivals are synonymous with sweets. Bengalis have a stronger sweet tooth than other communities in India. In Bengali households, even an ordinary meal includes a sweet dish. Among the traditional Bengali sweets, sandesh and rosogolla define the taste of Bengal to the world. Indian Eagle shares some tidbits of the best five Bengali sweets at the behest of our customers who are flying to Kolkata.
Sandesh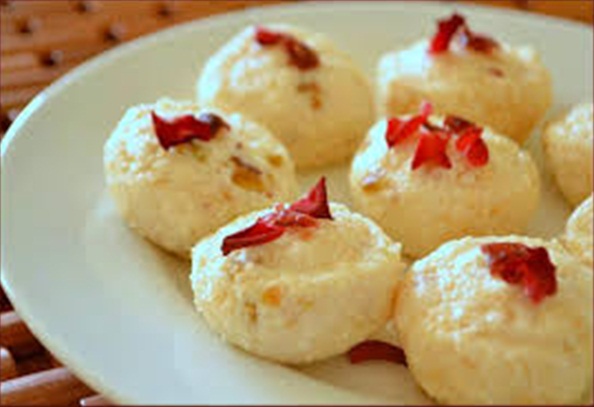 Sandesh is a Bengali sweetmeat to the core. A culinary emblem of Bengaliness, sandesh is made from pure milk and lighter than other Bengali sweets. Bengal offers almost one hundred varieties of sandesh. This sweetmeat comes in different flavors in different seasons. It is flavored with the pulp of mango and jackfruit in summer; jaggery is used to make soft sandesh in spring; it is made with the sap of date palm in winter. Kanchagolla is the simplest and softest version of sandesh. This Bengali delicacy is available not only in different varieties but in different shapes too.
Rosogolla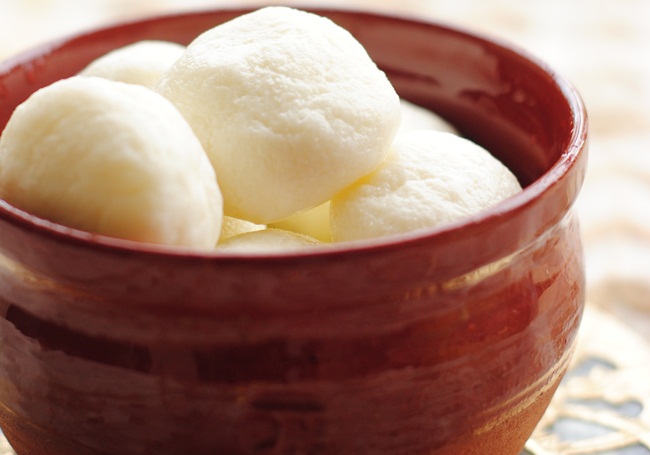 Rosogolla is unique to the Bengali hospitality. A piece of rosogolla is often accompanied by a couple of sandesh on plates served to guests in Bengali households. Both Bengal and Odisha, two neighboring states of India, claim to the birthplace of this all-India famous sweet. Bengal may not be the origin, but rosogolla has got blended into the cultural fabric of the Bengali society over years. Known as Khirmohana in Odisha, Rasbari in Nepal and Rajbhog in Rajasthan, this Bengali sweet has traveled across the world.
Chhanar Payesh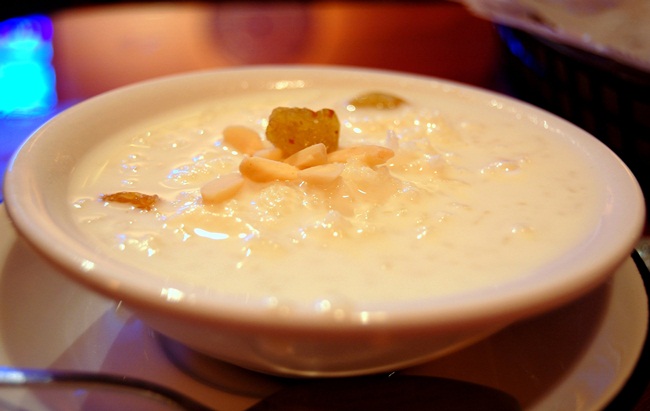 Bengal boasts the distinction of being credited with the making of sweets from milk products in Indian cuisine. Chaanar payesh, the Bengali version of cheese or paneer pudding, is one of the must-have Bengali sweets in Kolkata. Also known as chenna payesh, it is a dessert of small balls, garnished with pistachio silvers and dipped in sweetened milk.
Chom chom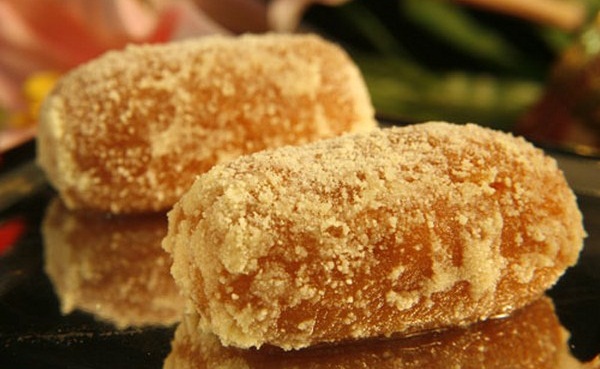 Chom chom is another typical Bengali sweet to have during Durga puja in Kolkata. The word "chom chom" is a name of endearment in Bengali language. It is also spelt as cham cham or chum chum. Mostly popular in India, Bangladesh and Pakistan, chom chom comes in a variety of colors and flavors. The traditional Bengali version of this Indian sweet is white in color, while the non-Bengali variety comes in light yellow. Porabari, a place in Bangladesh is known for its 150-year old variety of chom chom in brownish color.
Interesting Stories of Kolkata
Mishti Doi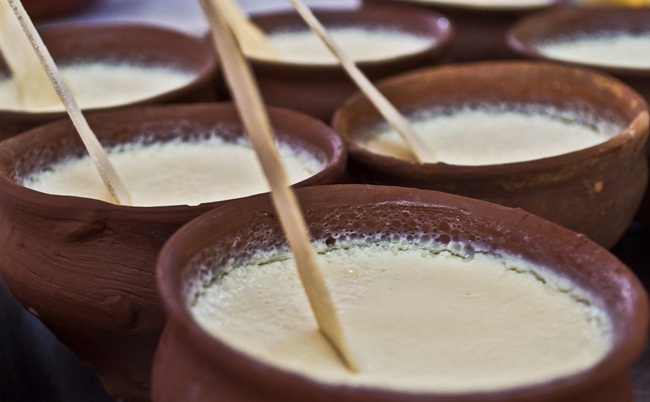 Mishti Doi (sweet curd) is one of the unique highlights of traditional Bengali cuisine and food culture. A typical Bengali menu for feast on social and festive occasions ends with mishti doi. It is widely popular in West Bengal and Odisha, while sour curd is preferred in other states of India. In Bengal, mishti doi is consumed as a sweetmeat throughout the year.
About Travel Beats
Travel Beats is a digital publication by Indian Eagle, a leading international travel organization. It connects the Indian diaspora in the US with the stories of India. Indian Eagle offers the best airfare deals for Kolkata flights from USA and Canada.