Bengalis are called foodies. They boast of their rich cuisine and food culture. No matter wherever they go or live, they stick to their traditional food habits and the menu. No exaggeration in saying that the love for food like an umbilical cord connects the NRI Bengalis with the culture of Bengal. IndianEagle shares tidbits of the traditional Bengali cuisine and food culture on the occasion of Poila Baisakh, the first day of Bengali New Year.
Rice and Fish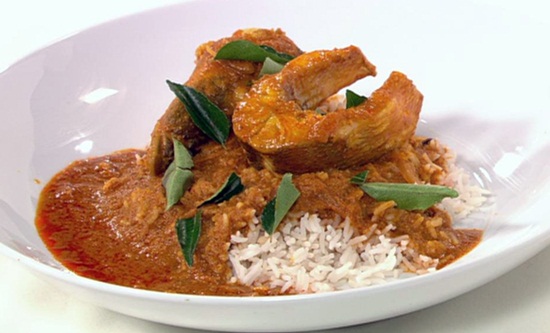 You might have seen the question "What is the staple food for the people of Bengal?" in general knowledge books. It is rice and fish. A fish item is a must on the daily lunch menu in Bengali households. The lunch tastes insipid to Bengalis without the pungent flavor of a fish curry. They are so fond of fish that different fish delights are cooked on festive days such as Vijaya Dashmi, the last day of Durga Puja. In Ramakrishna Mission and Math temples across the world, Sri Sri Thakur is offered rice with fish at lunch every day except Thursday.
Alu Posto and Tak Dal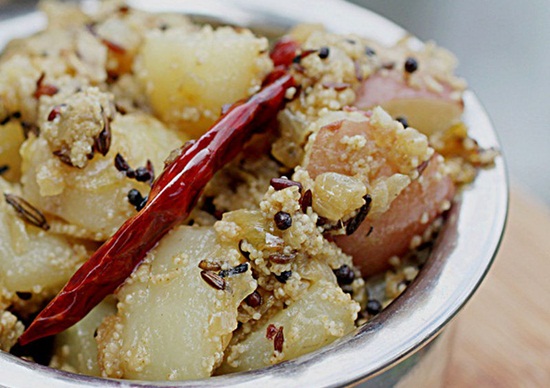 Summer is hot all over and humid in some parts of Bengal. How do Bengalis cool the stomach off when the sun fires over the head on summer days? The secret is their summer menu which lists alu posto and tak dal. Alu posto is a potato special dish cooked with the paste of poppy seeds. Tak dal is a dish of moong lentils cooked with raw green mango slices. A meal with these two items waves the stomach with cooling sensation on hot summer afternoons.
Luchi and Chholar Dal / Alur Dom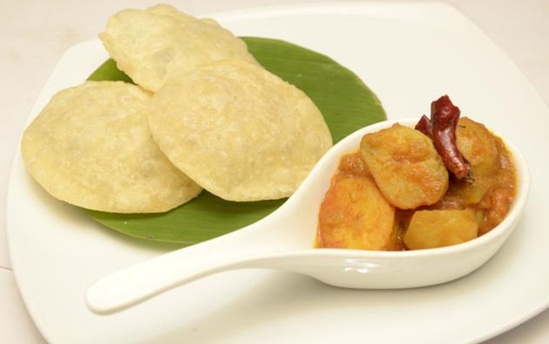 Luchi is what non-Bengalis call puri all over the country. Bengalis are not so fond of luchi (deep-fried puffed bread made from wheat flour or refined flour) as other Indian communities are. But they cannot resist themselves from smacking lips when plates of smoking hot luchi are served with chholar dal or alur dom. Chholar dal is a little sweet in taste but alur dom is spicy in flavor. This dish is cooked on weekends and holidays in Bengali kitchens. Moreover, it is served as breakfast to guests in Bengali households.
Rice and Meat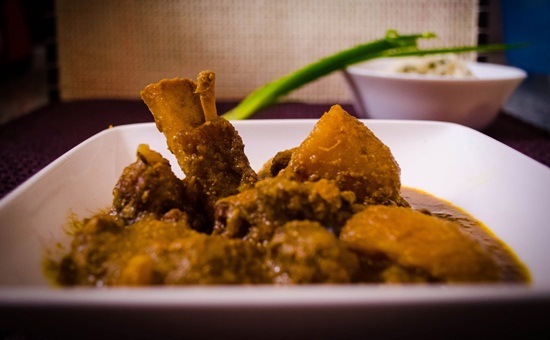 Fondness for meat is what Bengalis and South Indians have in common. The taste buds of Hyderabadis among the South Indian people crave for a myriad variety of meat dishes, while the tongues of Bengalis go gaga over Kosha Mangsho, a spicy mutton delicacy. They smack their lips and fingers while eating rice with kosha mangsho. It is a must on the menu of wedding feasts and picnics in the Bengali community all over India.
Khichuri with Fries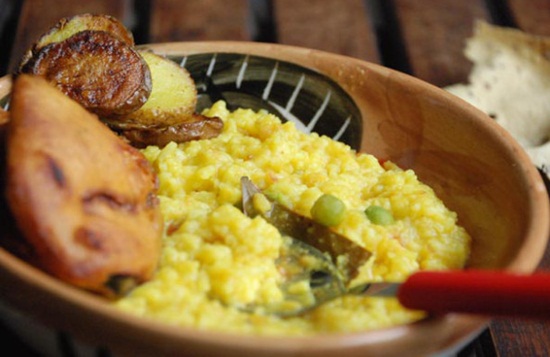 It is an Indian (desi) variation of porridge. Though an all-Indian dish, khichuri when served with some different fried items becomes Bengali in essence. Bengalis warm up themselves with smoking hot khichuri in the thick of winter and on rainy days. Begun bhaja (fried slices of brinjal), alu bhaja (fried potato slices), maach bhaja (fish fry) and dim bhaja (omelet) enrich the relish of khichuri as a gastronomic bliss for taste buds.
Mishti Doi and Chutney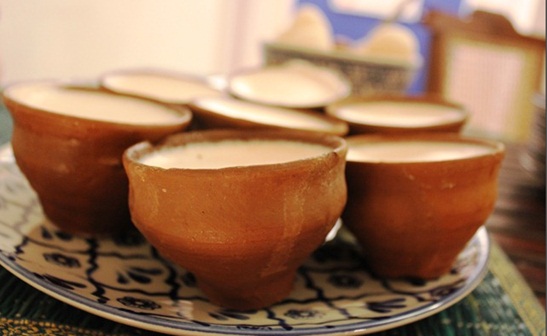 Are you feeling an itch to know what a typical Bengali menu ends with on occasions? It is mishti doi and chutney that pull stops to the menu. The Bengali menu begins with tongue-teasing fries, go on with spicy curries and end with the combination of mishti doi & chutney. Chutney, a dish with a mélange of sweet taste and sour essence, is cooked with mango, palm dates and dried fruits. Mishti doi (sweet curd) is unique to the Bengali food culture in contrast to the non-Bengali food culture with preference for sour curd.
IndianEagle not just connects Indian Americans with India but also makes them fly to India at the lowest airfare. Get the cheapest flight to Kolkata on IndianEagle.com.