Diversity is the only word that best describes the geography, demography, culture and festivals of India. Let a festival come, and you will see the diverse ways of celebration in different parts of the country. Diwali and Holi apart, Makar Sankranti is the festival that Indians celebrate in different names and different fashions. Everything from delicacies to rituals reflects the diversity of India on the occasion of Makar Sankranti, which has different names such as Pongal, Bihu, Uttarayan, and Lohri across the country. Indian Eagle takes on the culinary diversity of Makar Sankranti celebration in India.
Til Ke Ladoo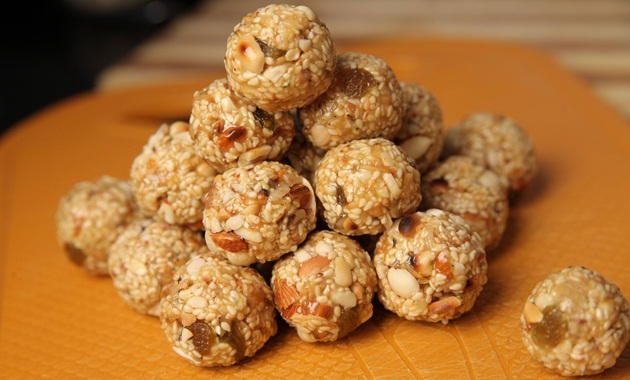 Til or sesame is one of the main harvests of winter season all over India. Til ke Ladoo is a traditional flavor of Makar Sankranti that most of Indian households are identified with this time. It is made from a mix of til and jaggery. It is said that those who eat til ke ladoos speak sweet words.
Sakkarai Pongal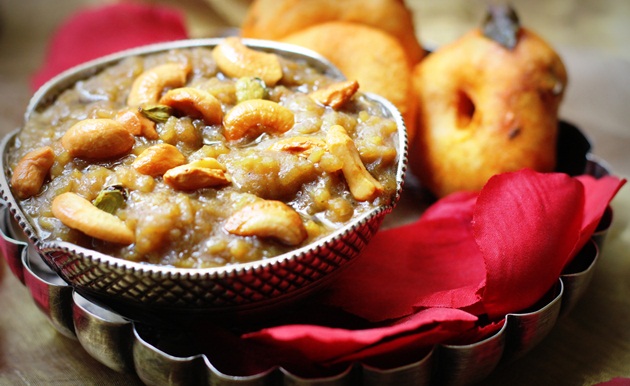 South India celebrates Pongal Festival on the day of Makar Sankranti. Sweetening mouths and treating guests with Sakkarai Pongal is unique to the way Pongal is celebrated in South Indian states – Andhra Pradesh, Telangana, Karnataka, Kerala and Tamil Nadu. Jaggery and rice are the main ingredients of this traditional Indian sweetmeat.
Jaggery Roti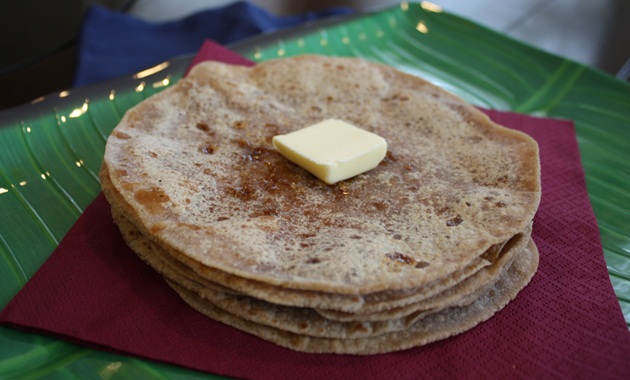 There is another Maharashtrian delicacy prepared and consumed on the occasion of Makar Sankranti. It is Gulachi Poli or Jaggery Roti stuffed with a mix of jaggery and gram flour. It is prepared like flat bread roasted in pure ghee.
Til Chikki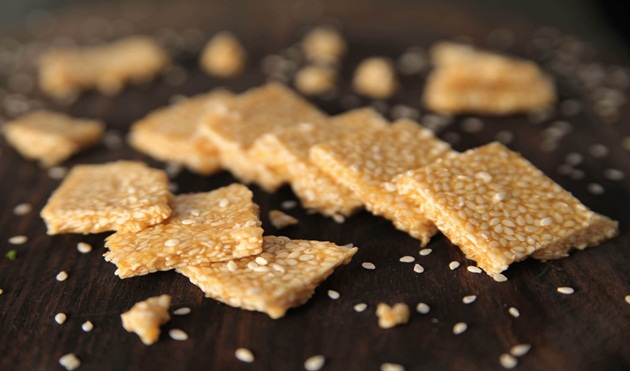 When it comes to celebrating Makar Sankranti with platefuls of sweets, Gujarat has its own variety. Til Chikki (a sweet of sesame seeds, peanuts and jaggery) is the Gujarati version of the Makar Sankranti delicacy.
Kurmure Chikki
Maharashtra has its own traditional sweet delicacies to boast of during Makar Sankranti. Kurmure Chikki is the Makar Sankranti special Maharashtrian dish. This delicacy is a blend of puffed rice and jaggery. It is an auspicious custom for the people of Maharashtra to prepare Kurmure Chikki.
Til Pitha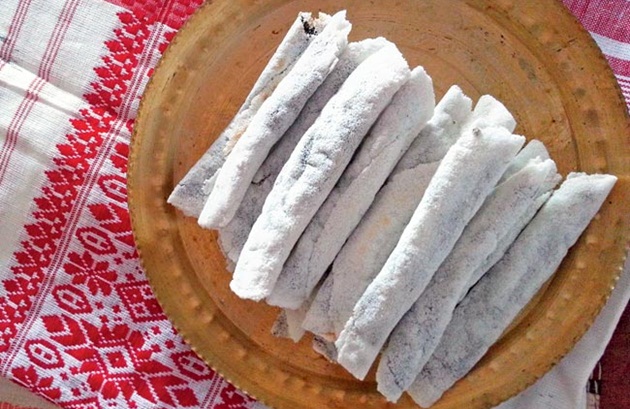 If the focus is turned to the Makar Sankranti celebration in Northeast India, Assam is present on the traditional culinary map. The Assamese are known for their gastronomic preparation that is Til Pitha, a pancake made of rice and til mixed with jaggery.
Patishapta Pitha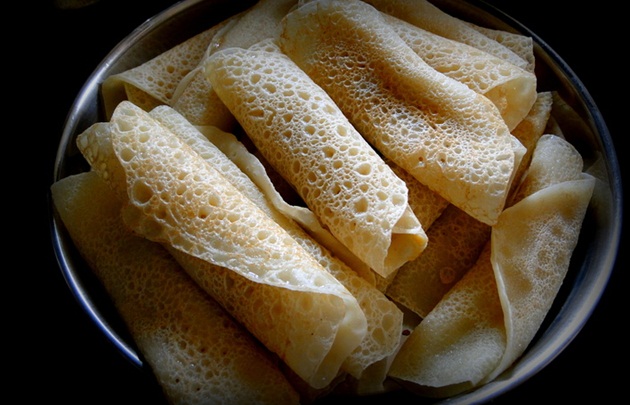 India owes its most delicious Makar Sankranti sweetmeats to Bengalis. Makar Sankranti is known as Pous Sankranti in West Bengal where multiple ingredients including milk, rice, khoya, coconut, date palm jaggery, dried fruits, rose water and rose petals are used to make varieties of Pitha and Patishapta. Puli Pitha is a sweet dumpling dipped in creamy milk syrup, while Patishapta is stuffed with different fillings.
Rewari 
Rewari is a most popular Makar Sankranti dish in Punjab and Rajasthan. Especially Punjabis are much fond of this delicacy. Unlike the Makar Sankranti sweets in the rest of India, Rewari is a hard candy type.
Are you missing the flavor and atmosphere of Makar Sankranti away from home in India? Don't worry! Indian Eagle is offering the cheapest airline tickets for flights to India for Holi festival this year.  
Click to Get the Cheapest Flight for Your Holi Celebration in India