Are you flying to India this monsoon? Monsoon is the best time to visit India for foodies. If you are a foodie, get ready to be treated with monsoon special culinary delights in different parts of India. Indians are foodies with sweet tooth for snacky delicacies which intensify the joy of monsoons. The Indian monsoon food culture is rich and varied. Every state and every city offers a different taste of Indian monsoon food. However, sips of hot tea and bites of snacks make monsoon travel to India a culinary affairs for foodies. Don't give a miss to the best bites of monsoon food in India!
North India – Samosas and Pakoras with Chai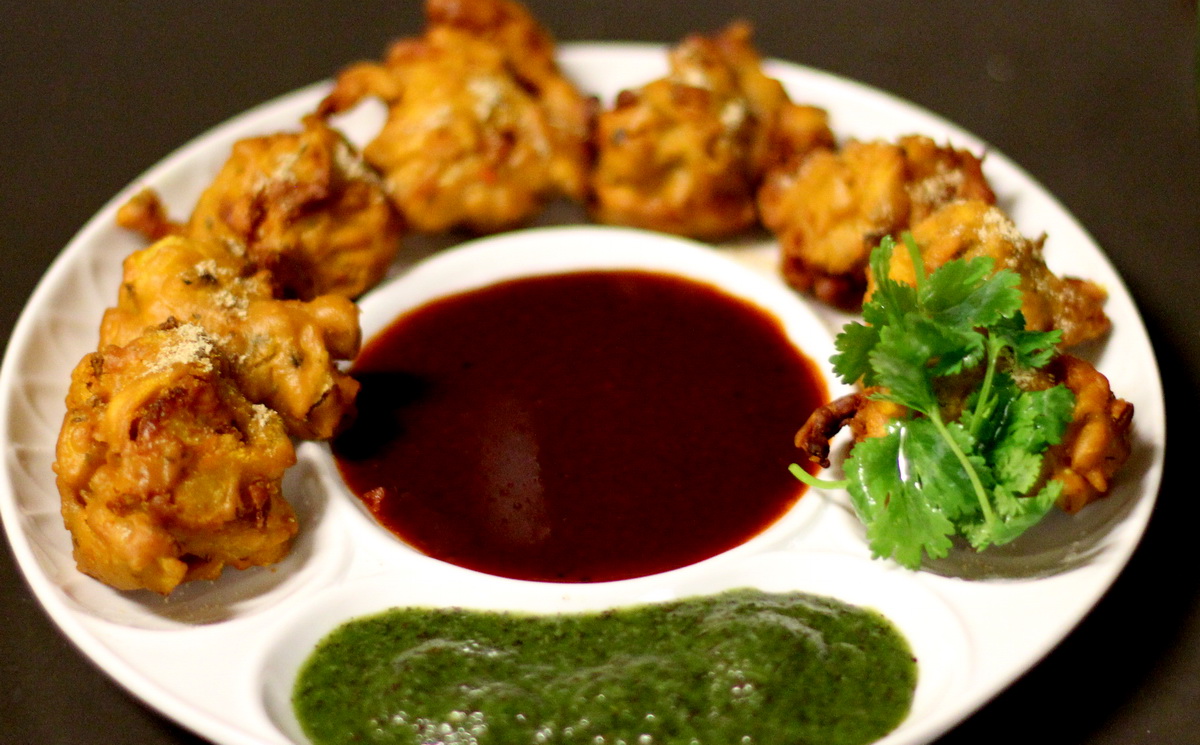 In North India, some snacks with cups of tea are a must have as a light meal every now and then. North Indians are famous for their sweet tooth for samosas and pakoras (fried items stuffed with spiced potato mush). Tea of different flavors like masala tea or ginger tea (Adrak wali chai) is a regular intake in mornings and evenings during monsoons. Ginger tea has health benefits. The taste of samosas or pakoras is best complemented with pudine ki chuttney.
Bengal – Alu Chop and Eggroll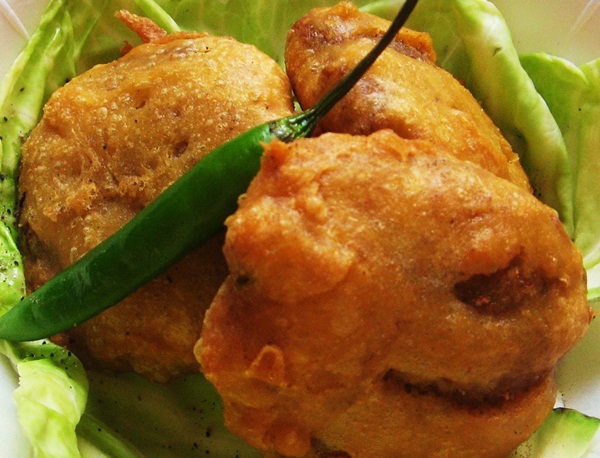 Bengalis love to be called foodies. The items in the typical Bengali menu vary from season to season. Fish Curries, Mishti Doi, Sondesh and Rosogolla are the mainstay of food culture in Bengal. What is the culinary offer of this Indian state during monsoons? Alu chops (a fried item stuffed with smashed potato) and eggrolls, a kind of spring roll. Potato mush, the stuffing for alu chops, is flavored with green peas, tomato slices, ginger paste and various spices. These are the best of monsoon treats for taste buds, in Bengal.
READ MORE  Bengali Cuisine & Food Culture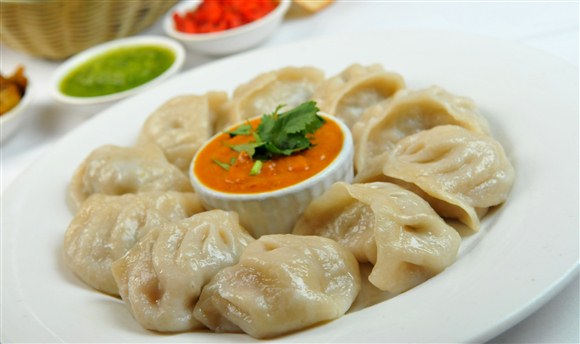 Many people think that momo is a Chinese dish. They are under the wrong impression. It is actually a native dish of Nepal. The northeast states of India like Assam, Arunachal Pradesh, Manipur and others have borrowed the art of cooking this mouth-watering delicacy from Nepal to enrich their own food culture. Momo is available in both categories – veg and non-veg. The veg momos are stuffed with a mixture of boiled vegetables or cheese or both. The non-veg momos are made of chopped meat flavored with chili sauce. This dish is served hot. It is an unforgettable experience of monsoon food culture in the northeast region of India.
READ MORE  Unknown Stories of Indian Food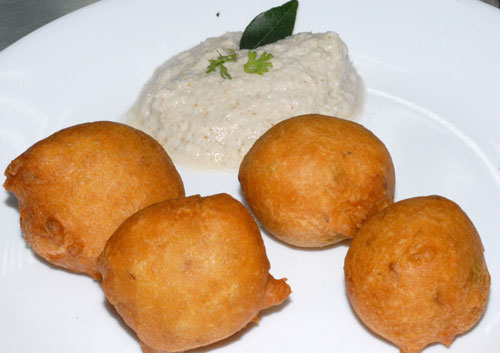 The monsoon food culture of South India slightly differs from that of North India. Bhajis with masala tea are the mainstay of South India's culinary routine, in monsoons. Mysore bhajis in the morning and Onion bhajis in the evening are the monsoon attractions of travel to South India. The locales sharing a plateful of bhajis with some sips of masala tea with their friends is a common sight to behold there.
READ MORE  Best Food to Eat in Mysore
Gujarat – Methu na Gota and Dal Wadas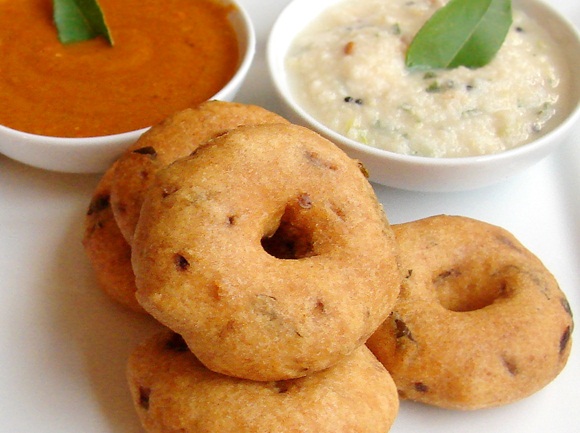 Monsoon is a crispy and snacky affair in Gujarat. Though people identify Gujarat with Dhokla on the culinary map of the world, Gujaratis' tryst with such snacks as Corn, Methi na Gota and Dal Wadas get a new lease of life during monsoons. Methu na Gota is made of chickpea batter which dried fenugreeks are mixed up with and are fried golden brown. Guajaratis warm up themselves with hot dal wadas in the rains. This monsoon delicacy tastes well with raw onion slices and fried chillies.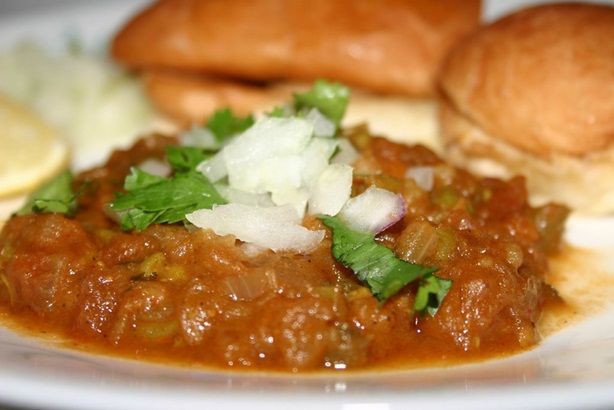 Pav Bhaji is the only snack that Maharashtra in general and Mumbai in particular are known for. It is a monsoon bite too. Lined with pav bhaji stalls, Juhu Beach is one of the best places to be in Mumbai during monsoons. Many tourists enjoy themselves over plates of pav bhaji while sitting on the beach and watching rolling waves. Enjoy the splash of rains with bites of pav bhaji while in Mumbai during monsoons.
READ MORE  5 Best Street Foods of Mumbai
Monsoon travel to India is as pleasant as these snacks items. Let these bites make your trip to India memorable. First of all, check cheap airfare deals and book your best flight to India.
BOOK  My Trip to India