This International Women's Day, Indian Eagle brings you the stories of ambitious, independent, working women travelers from India. These urban women travelers of India not only travel but also blog about their experiences. Some are backpackers; some are solo travelers; some are road trippers; some are bikers. Though they define themselves differently, what they have in common is the purpose, that is breathe freely, taste the spirit of freedom, discover new places, meet new faces, experience new cultures, break loose from monotony, and explore the bounties of nature. On the occasion of Women's Day, Indian Eagle shares with you how these women of today from different walks of life have carved a niche as independent travelers in India.
Vishakha Talreja
Vishakha Talreja, chief editor of digital hospitality magazine The Hotel Explorer, is much of a beach lover and an urban traveler. She loves exploring night-life spots, shopping destinations and spas. That is why traveling to cities with madding crowds is her favorite pursuit. Though, once in a while, she visits serene hill stations or farms in remote villages away from the hustle-bustle of city life.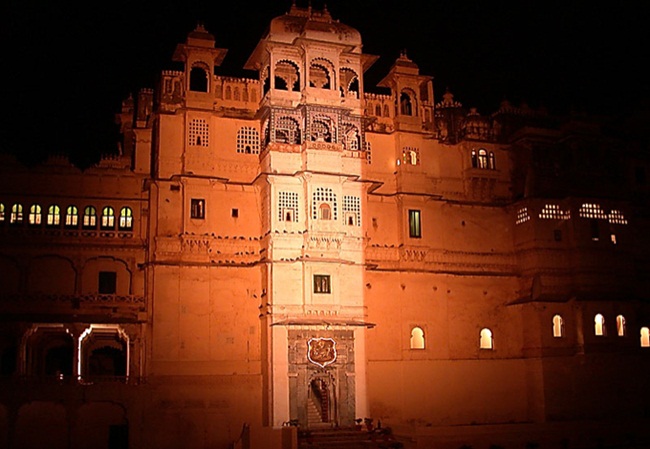 The maxim, "Travel is the only way to see the world," keeps her on her traveling toes. She loves exploring unknown territories, experiencing different cultures, and interacting with the locals. Vishakha shares with Indian Eagle what makes her standout as a traveler is her belief in packing smart. Traveling light like backpackers and road trippers is not her cup of tea." [pullquote]I shudder at the idea of being only in my sports gear during a trip. Itineraries with lots of shopping and nightlife do always interest me.[/pullquote]
Vishakha Talreja has been to some of India's tourist hotspots such as Kerala, Goa, Kashmir, and Khajuraho. She often visits Mumbai, Delhi and Bengaluru to review hotels in India. She has already explored many a weekend destination around Delhi, to say Mussoorie, Agra, Haridwar and Vaishno Devi. Being a hotel reviewer, she visits smaller towns in India as well.
Rajasthan for its warm hospitality, kaleidoscopic culture and royal cuisine is her favorite destination. She has already explored much of Rajasthan by visiting Jaipur, Jodhpur, Udaipur, and Ajmer. As per experience, the tourist attractions of Rajasthan never fail to mesmerize. As the sun glares over most of India during summer months, Vishakha would like to have hill stations like Darjeeling and the Himalayan valleys of Sikkim on her summer travel wishlist.
Sharmishta Chakravorty
Sharmishta Chakravorty is a biker for bikers. A Senior Manager with a corporate house during the week and Director of Musafirs Motorcycle Tours Pvt Ltd over the weekend, Sharmishta loves to explore the unexplored riding bikes. Inspired by a bike ride in 2010, she formed a biking club "The Musafirs" and reached out to likeminded biking enthusiasts. Biking enlivened her existence which had almost become stagnant due to a routine life.  [pullquote]When I am riding, I am with myself; I can dig deep within. It is a state of meditation. It provides a sense of HIGH! [/pullquote]
Sharmishta has led a gang of motorcyclists for over 50 biking expeditions in Maharashtra, Goa, Karnataka and Gujarat. She along with her gang has motorcycled all the way to Himachal Pradesh, and Jammu & Kashmir. Ladakh and Spiti Valley are her targets in June this year. Her road trips in India are interspersed with pleasant experiences and memories. She reminisces, "During a ride to a small town about 350 km from Mumbai, we woke up a mechanic at midnight to fix one of the bikes. He not only fixed the bike but also offered us smoking hot tea and some food."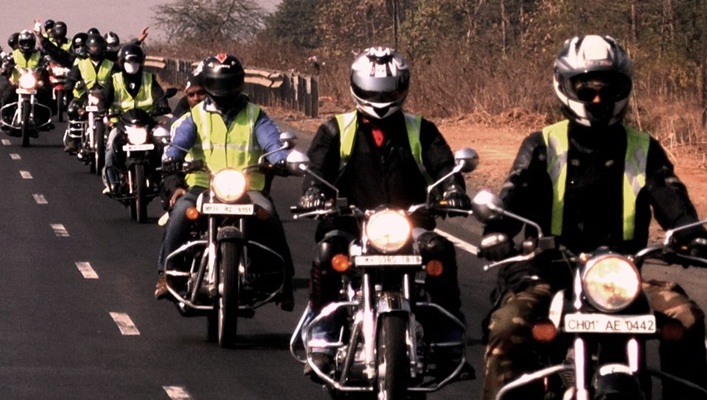 Sharmishta connects with different places, different people and different cultures through biking. It bridges the gap between her inner world and the outer world. She is all set to explore Northeast India, Bhutan and Thailand on bikes this year.
Anjali Kirpalani 
A published author and cofounder of PR agency Epic Communications, Anjali Kirpalani defines herself as a flexible traveler. What makes her travel is to have new experiences for enriching life, which is not possible indoors. She travels whenever she feels sick of her routine life. It is an overwhelming feeling of excitement about discovering a new place that nurtures the traveler in her.
Anjali has visited Lonavala, Panchgani, Matheran, Nasik, Manori, Alibag, Delhi, Agra, Amritsar, Chandigarh, Jaipur, Manali, Coimbatore, Ooty, Chennai, Pune, Hyderabad and Bengaluru. She has been to Goa several times. Her list of travels feels very short when she compares it to the tourism map of India. However, Goa does always enjoy a favor with Anjali as her favorite destination. She thumbs up the beaches, food and ambience of Goa for a relaxed vacation.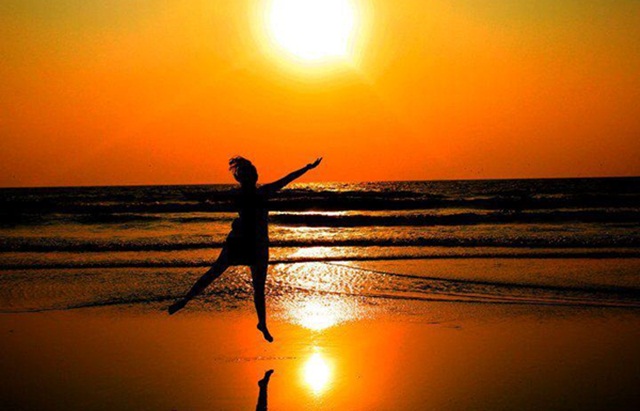 According to Anjali, India has huge potential for road trips and biking tours. But the dirty public loos hold women back from making biking holidays in India. Ubiquitous access to clean public toilets is the need of the hour to encourage women travelers like me for road trips as it is in the USA.
Anjali has authored two books – "Never Say Never" and "Written in the Stars". Her global travel map displays her international trips to Greece, Sri Lanka, U.S., Hong Kong, and Singapore. In India, Ladakh, Kashmir, Kerala and Pondicherry are some of the dream destinations on her mind.
Prachi Garg,
Prachi Garg, a self-employed traveler and online entrepreneur at Ghoomophiro.com, is a complete backpacker. Her sister is the best companion during her weekend travels. She has been traveling whimsically on weekends for 5 years. She has already backpacked to the beaches of Goa, the valleys of Himachal Pradesh, the forests of Madhya Pradesh, the backwaters of Kerala, tourist spots of Gujarat, and Pondicherry. An obsession with offbeat tourist destinations in India fires up her zeal for nomadic life at times.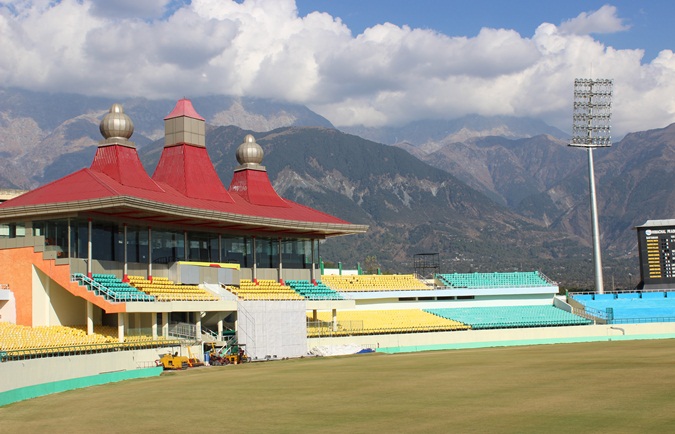 Prachi's first impromptu trip to Shimla reveals how much of a nomad she is. She shares, "One Friday evening, I came back from work and was little tensed. I decided to leave for some hills immediately and took my sister along with me. We put some clothes and basics in a laptop bag, took an auto and reached Delhi ISBT. We thought we would sit in the first bus no matter wherever it was going. The bus was going to Shimla. That is how we did backpacking alone the first time."
According to Prachi, women do still have a long way to go for solo travel in India because security is a concern. Srinagar, the capital of Jammu & Kashmir, is one of her best trips till date. She recommends a stay on houseboat and visit to the floating marketing in the morning in Srinagar. The tourist attractions of Northeast India are on her travel wishlist.
Megha Jamb
Megha Jamb, a communication consultant and one of the emerging women travelers in India, describes herself as backpacker and road tripper. She loves to experience the details of a particular place on road rather than waiting in queues to get boarding passes checked. Being a backpacker she feels free to travel at her own pace.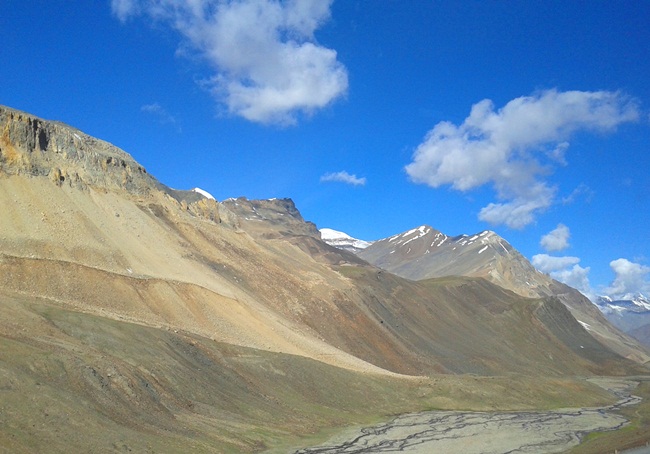 [pullquote]The saying, "It is better to see something than to hear about it a thousand times," is my source of inspiration.[/pullquote] She is a nomad with innate curiosity to explore more and more about different tribes, cuisines, cultures, customs, and languages. Lessons from traveling teach her solid life skills and make her feel more humble. Besides, her overwhelming desire to see the beauty of the world fuels Megha for travels.
Megha has already traveled to Ladakh, Haridwar, Varanasi, Nainital, Dalhousie, Delhi, Agra, Mathura, Goa, Pune, Lucknow, Indore, Nasik, and Hampi, one of the weekend getaways from Bengaluru. Her favorite destination is Ladakh because of the picture-perfect landscapes, crisp air, simple local food, and virgin spots. The trip to Ladakh has influenced her so much that she believes, "You can take me out of Ladakh but you cannot take Ladakh out of me."
It is a challenge to find proper sanitation facilities, especially for women, on the road to Ladakh. She faced this problem as there was no restroom within miles.
Being a traveler she does have a long bucket list with Kashmir on top. The beauty of Kashmir is an irresistible call to her. Megha blogs about her travels at Travellingisblog.wordpress.com.
Nidhi Thakur
Nidhi Thakur is a solo traveler and a travel blogger at Untravel.in. Every new trip she takes has a different purpose. It may be thirst for knowledge, need to unwind, relief from monotony, desire to know the unknown, etc. Her solo travel started off as a desperate break from the monotony of her daily life in Mumbai. The fascination of meeting new people, collecting new experiences and treasuring memories is why she travels a lot.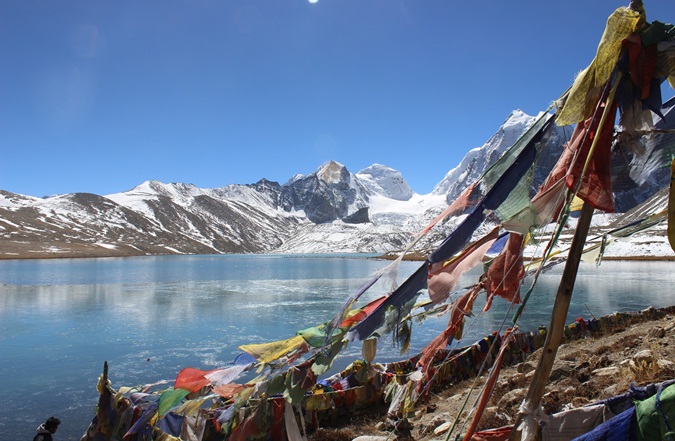 Nidhi's travel diary is a heart-warming account of Dharamsala, Manali, Gawahati, Cherrapunji, Sikkim, Darjeeling, Kolkata, Varanasi, Jaipur, and Goa. But, it is the beautiful Gurudongmar Lake in North Sikkim that she holds close to her heart. She recalls, "We left the guesthouse at 3 am. Though we were wrapped in multiple blankets inside the car, we were unable to speak to each other due to freezing temperature. Everything was forgotten the moment we set our eyes on the lake."
Once she was walking with a Dutch guy in McLeod Ganj during her solo trip. A married lady from Chandigarh walked up to her and asked her if her parents knew that she was out with the guy. This shamelessly upfront encounter still sticks to Nidhi's mind. She wonders if Indians would ever be okay with female solo travel.
Spiti Valley in Himachal Pradesh is one of her dream destinations. She is eagerly looking to visit this Himalayan valley this year.
Divya Rai
A solo backpacker, Divya Rai is one of the emerging women travelers and bloggers in India. The thought of a stagnant life sends a shiver down her spine. She wholeheartedly believes in the adage, "If we were meant to stay in one place, we'd have roots instead of feet." It is what motivates and inspires her to travel India.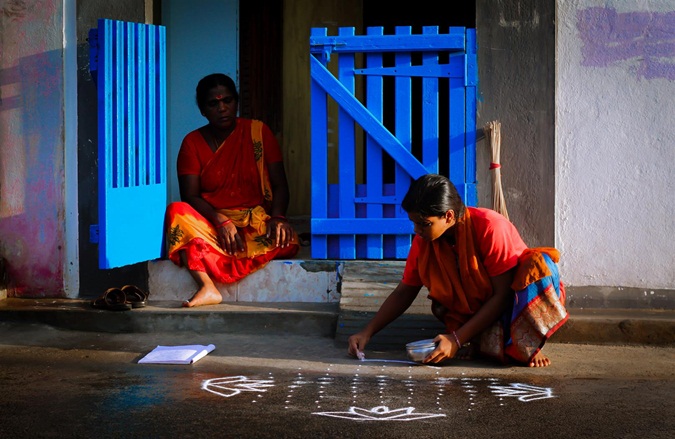 On being asked which tourist getaways in India she has already been to, she points at the beaches of Goa, the valleys of Himachal Pradesh, the historic attractions of Uttar Pradesh, the heritage of Rajasthan, Kutch in Gujarat, some temples of South India, the hill stations of Maharashtra, Punjab, and Uttarakhand on her travel map. However, her favorite destinations are Auroville in Pondicherry and Spiti Valley in Himachal Pradesh.
What Divya Rai finds the most challenging about traveling in India, is the lack of information about tourist attractions in rural India. There is a whole new world in the interiors of India. Her curiosity about Northeast India knows no bound. It is at the top of her travel list for this year. Divya is equally eager to explore Northeast India and share her experiences at her blog Aborrowedbackpack.com.
Aditi Dhar
Aditi Dhar, an NID graduate and an entrepreneur, loves not only designing premium leather bags but also backpacking in search of new places, news inspirations, new faces, new ideas…Road tripping is her another pursuit of discovery. On completion of every trip, she feels empowered as an individual woman, an ambitious entrepreneur and a creative designer.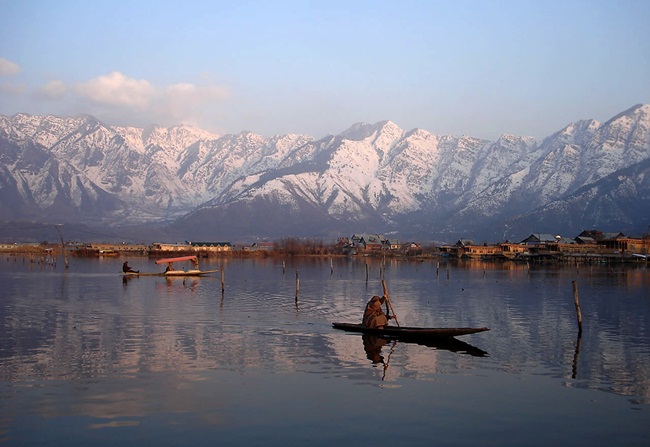 Her quest for new ideas and thoughts for designs has made Aditi travel Kashmir, Himachal Pradesh, West Bengal, Madhya Pradesh, Maharashtra, Gujarat, Kerala, Pondicherry, Tamil Nadu, Goa and Karnataka. Her pursuit of discovery has gone international too. She has been to London, France, Italy, Spain, Hong Kong, Holland and the USA. But it is Kashmir that she loves the most as she was born and brought up there.
When Aditi was in college, she along with a friend of hers traveled by 8 trains from Ahmedabad to Quilon in Kerala via Mumbai in order to attend a friend's wedding. When the Konkan Railway train from Mumbai was unfortunately missed, they ended up taking a long journey through Karnataka. Though all the travel was tiring, it is a pleasant memory today. However, Aditi's dream destinations include Iceland and Patagonia.
About Indian Eagle
Indian Eagle is a USA based leading international travel organization inspiring tourists to travel India and booking their trips at the best prices. Indian Eagle celebrates the cultural richness, historic glory, natural beauty, and spiritual greatness of India.   
Like this story? Or, have you got something to share? Write to us: share@blogbox.indianeagle.com. Connect with us on Facebook and Twitter.