Travel light and save on airfares. You can avoid paying extra baggage allowance by adhering to the operating airline's baggage policy for your ticket and travel class. Apart this, you can save big on air travel if you carry only cabin baggage. Yes, major international airlines are coming up with hand-baggage only fares for those traveling without checked baggage. Recently, Delta Airlines and British Airways introduced 'Basic Economy' fares on transatlantic routes.
Currently available for those taking flights to and from Atlanta, Detroit and Minneapolis on select transatlantic routes, Delta Airlines' hand-baggage only fares may be extended to all routes in Delta's network. You can avail British Airways' basic economy fares for London-bound flights from Austin, Boston, Denver, Oakland and Philadelphia.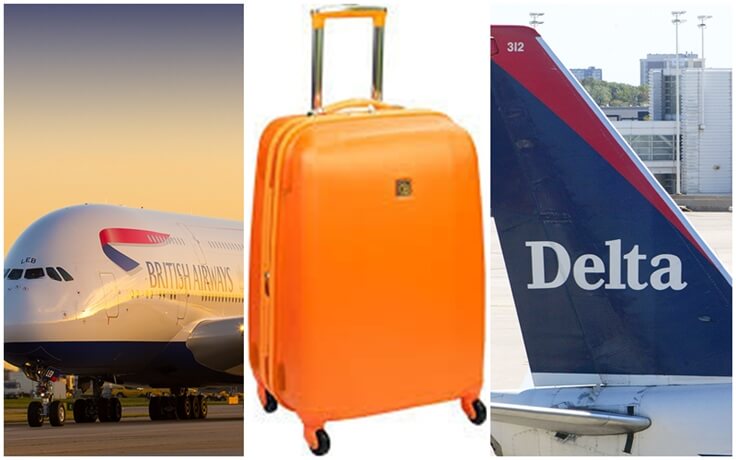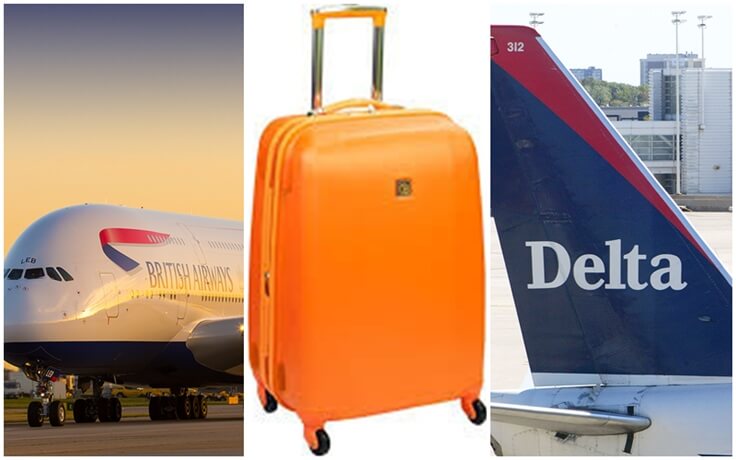 Undeniably, hand-baggage only fares (basic economy) are cheaper than standard economy fares given any airline. Both Delta Air Lines and British Airways are offering basic economy fares in conjunction with their respective codeshare partner airlines. Interestingly, both the airlines' hand-baggage only fares include more or less the same facilities as for standard economy flight tickets from USA.
"Finally, leading airlines are coming into terms with the demand for a lower fare by those traveling only with cabin bags for a weekend leisure break, a short business meeting, or a solo trip. When there is fare difference between economy class and premium economy class, why not fare for those traveling with hand baggage is different from that for those having checked bags?," opined the chief travel economist at Indian Eagle, a reputed international travel organization in the US.
Delta Airlines vs British Airways: Hand-baggage Only Fares
Both the airlines generously offer the best of economy travel class for hand-baggage only fares. British Airways is happy to allocate seats in advance, offer complimentary food & drink, and provide headphones as well as blankets to travelers booking basic economy fares for British Airways flights to and from USA. Delta Air Lines too promises the high quality economy cabin experience for the same fares.
But Delta Airlines' basic economy fares come with a few limitations including no advance seat allotment and boarding by last zone. Besides, two or three or more basic economy fare-holding passengers traveling together on Delta flights may not be able to seat together. Families traveling on British Airways' economy flights for hand-baggage only fares may be seated together, as per the airline's spokesperson. If there is an adult with a child under 12 on the same booking, though for basic economy fares, they will be seated together in British Airlines' economy travel cabin.
However, travelers booking hand-baggage only fares get access to the same inflight entertainment content as that for regular economy air tickets on both the airlines.
British Airways' hand baggage allowance remains unchanged for basic economy fares. One handbag / laptop bag of maximum 23kg and one additional cabin bag of the same weight limit are permitted to travelers having British Airways' hand-baggage only fares. On top of that, you can save on British Airways' basic economy fares by using British Airways' Avios (equivalent to reward points or frequent flyer miles). It's just like a cherry on the cake. Furthermore, British Airways' Executive Club members will get Avios and Tier Points on booking of basic economy fare tickets.
Also Check: United Airlines' Free Personal Device Entertainment
Interestingly, British Airways' basic economy or hand-baggage only fares can be clubbed with other fare types. For example, basic economy fare for an outbound flight and standard economy fare for a return flight can be combined in a round trip booking with British Airways. No details as such are available from Delta Airlines, currently.
There is a high demand for hand-baggage only fares on certain routes between the US and India since many travelers book flights to India from USA for short business trips and end up paying standard fares, which is higher than basic economy airfares, though they carry only cabin bags. We at Indian Eagle do often receive queries regarding availability of hand-baggage only fares for US to India economy and business class flights.
About Indian Eagle Travel   
Indian Eagle is a most trusted travel booking partner of Indians in the United States, offering the cheapest fare deals for economy flights to India, business class flight tickets to India and last-minute travel to India throughout the year. Indian Eagle has been in the business of making US to India air travel cheaper and better for years. It guarantees the lowest airfare and the best service in the industry.