Are you flying to Mumbai this Ganesh Puja festival that is only 8 days away? If yes, get ready for crowded streets, jostling vehicular traffic and lots of noise. Or, take an escape to the hill stations far from the madding crowd of Mumbai. Maharashtra received 51 lakh foreign tourist visits in 2012, according to the Union Ministry of Tourism India. Of the total foreign tourist visits to the state, 3.26 lakh arrivals were from the USA. These stats bear out to the popularity of Maharashtra hill stations which are all-time cool, green, peaceful and blessed holiday destinations. Most of them are at a short drive from Mumbai. Instead of giving a second thought to our suggestion, go and discover what fetches tourists to the hill stations of Maharashtra where nature is all smile to welcome you.
Mahabaleshwar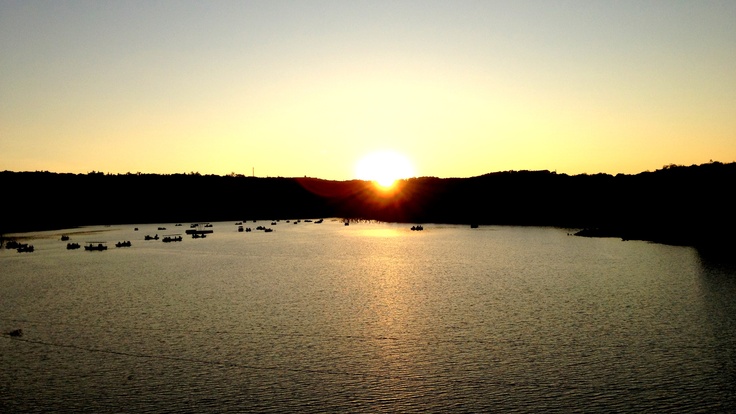 The beauty of nature wears a green veil at Mahabaleshwar, the best of hill stations in the Western Ghats of Maharashtra. Situated at a height of 1372 meters, Mahabaleshwar falls in between Mumbai and Pune. The Queen of Hills, as the place is popular for its wonderful vistas, is the first choice of tourist to Maharashtra. Sightseeing around Venna Lake is a soulful experience for those who are bored of breathless city life. Far from the madding crowd that Mumbai and Pune are notorious for, Mahabaleshwar is a must visit during the arrival and departure of monsoon in India.
Panchgani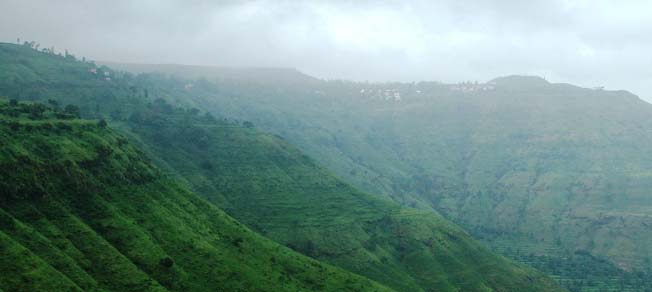 One of the best holiday destinations in Maharashtra, Panchgani is a lap of rest and delight amidst five hills in the Sahyadri Mountain range. Located at a height of 1335 meters, Panchgani offers a retreat to its irresistible tourist attractions. Close to Pune, this hill station is known for breathtaking sightseeing at Table Land, the 2nd largest mountain plateau in Asia. Sydney Point, Parsi point, Dhoom Dam, Bhim Chula, Tapola and Harrisons Valley are the other areas of sightseeing with rolling waves of green. Rajapuri Caves and Lingmala Falls are worth a visit in Panchgani.
Matheran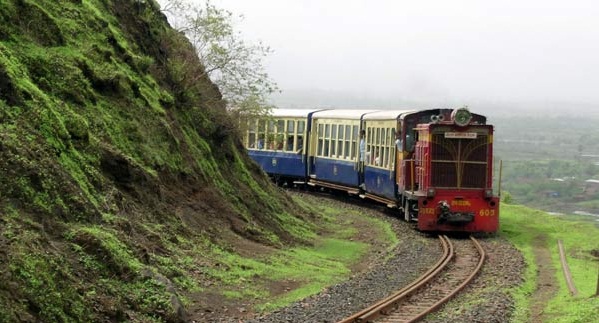 With misty valleys, flying clouds, dewy meadows and soothing greenery, Matheran captures the imagination of tourists to Maharashtra. This hill station is beyond the grasp of pollution for its location in the labyrinth of the Sahyadri Mountain range. The toy train journey from Neral to Matheran is a sightseeing tour of scenic valleys. The 2-hour toy train ride is the best and most adventurous part of the trip to Matheran. A short drive from Pune, this Maharashtra holiday destination is filled with fresh breaths for the heart.
Lonavala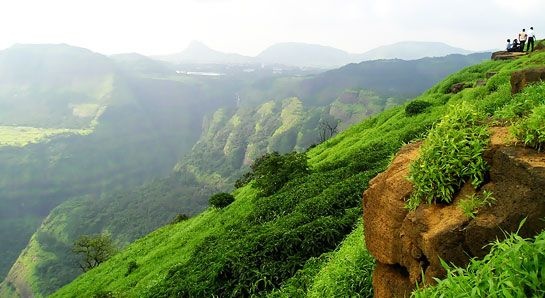 At a short drive from Pune and Mumbai, Lonavala is a green countryside with several waterfalls in Maharashtra. Blessed with green-carpeted valleys and hills, Lonavala is a small romantic world in itself. The natural beauty of this hill station is an epic which cannot be summed up in a few words. The hills daring to kiss the sky make this getaway from Pune and Mumbai worth more than one visit a year. Be it morning or evening, summer or spring, Lonavala never ceases to tempt the wonderer in you. Sunrise and sunset are marvelous natural phenomena here.
Khandala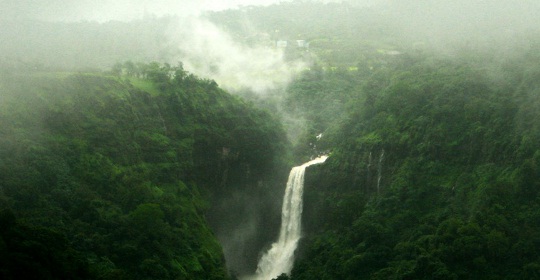 Smaller and calmer than Lonavala, Khandala is the pride of Maharashtra. The virgin natural beauty of Khandala is a source of inspiration for the imaginative minds. Located on the Mumbai-Pune Expressway, this holiday destination is surrounded by high hills on one side and has deep valleys on the other side. Bhor Ghat near the location of this Maharashtra hill station is the connection point between Konkan and Deccan Plateau, adding to the soulfulness of the place. There are many trekking points in Khandala too.
Dapoli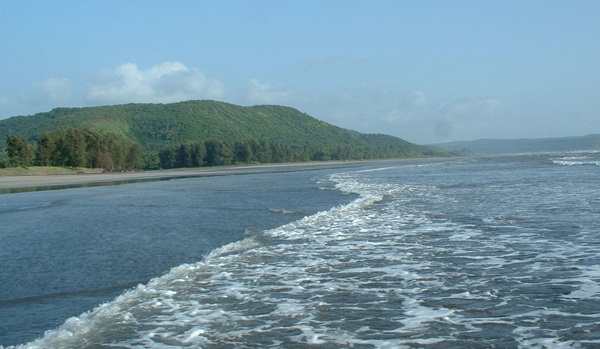 An interface between scenic beaches and soothing hills, Dapoli at a height of 800 feet is known as "Mahabaleshwar of Konkan" in Maharashtra. Blessed with hills and beaches by Mother Nature along the coastline, Dapoli is a must visit for romantic holidays around the year. This hill station is perfect both for relaxation on beaches and adventure amidst hills. Give in to the temptation of natural beauty and soak in the embrace of Dapoli with yourself.
Amboli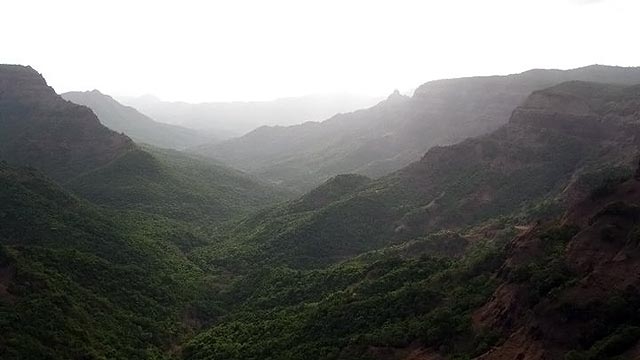 Amboli is the place to fall in love with nature. Located in the southern trail of Sahyadri Mountain range, Amboli is close to the coastal plains of Maharashtra. The topmost point of this hill station commands stunning views of the Konkan coast which appears as a never-never land in confluence with the Arabian Sea. Sea View Point is the most beautiful sightseeing area in Amboli. Hiranya Keshi and Nagatta Falls are the other attractions which engage tourists with the beauty of Amboli.
Chikhaldara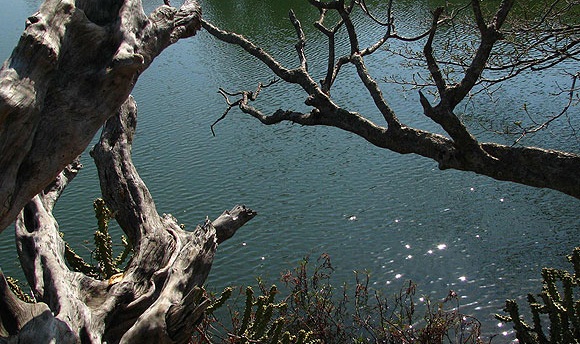 Chikhaldara is the only hill station of Maharashtra with connection with the mythology of India. Rolling hills and sprawling tea plantations have crowned this holiday destination with the rare distinction of being a must visit. Enveloped in lush green, Chikhaldara fascinates human senses with spells of nature. The picture-perfect beauty of nature is a larger than life experience at some of the sightseeing spots such as Semadoh Lake, Narmala Fort and likes. Other tourist attractions are the Tribal Museum and Pandit Nehru Botanical Gardens.
Book the cheapest flight to Mumbai on IndianEagle.com. And, make sure to share your experience with us. Indian Eagle wishes you the best trip to Maharashtra.