Are you about to depart from or arrive at San Francisco International Airport? You may spot the portrait of Captain Zoya Agarwal from Indian aviation in a gallery at SFO Airport, one of the 10 largest US airports. On AUG 19, 2022, the SFO Aviation Museum inducted Zoya Agarwal into one of its 25 galleries located across the international terminals of the airport. She is not only the first Indian woman pilot, but also the human to have made history by securing a spot in the SFO airport museum.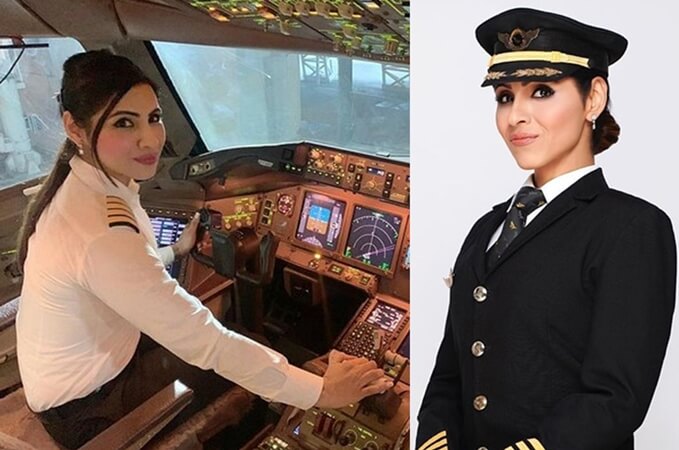 Who is Captain Zoya Agarwal? She commanded the first-ever, all-women, nonstop Air India flight from San Francisco to Bengaluru over the North Pole in January 2021. Air India's SFO to BLR flight is one of the world's longest nonstop flights, covering nearly 16,000 kilometers over the North Pole. Among the legendary Air Indian women, Zoya was the world's youngest Indian pilot to have flown a Boeing 777 in 2013. Hold on! She has many other feathers in her cap.
She co-piloted Air India's repatriation flights to bring back thousands of Indians stranded overseas, as part of Indian government's Vande Bharat Mission that was launched during the pandemic. It was a daunting task for her and others to operate special international flights to USA and other countries especially when there was neither testing nor vaccine in the initial months of the pandemic.
Again in 2021, Zoya Agarwal showed her mettle by co-piloting Air India's first flight over the Hindu Kush Mountain range. The Afghan airspace closure in August 2021 increased the flying time of Air India's nonstop flights to USA and Canada – which burnt more jet fuel and raised the operating overheads. The rerouting of flights from Delhi to Newark, New York and Chicago straight over the Hindu Kush Mountain range reduced the flying time by one hour and saved 7 tons of jet fuel per one-way flight.
She was deployed for captaining Air India's first-ever flights – one over the North Pole and the other over the Hindu Kush – for her nearly two decades of piloting experience and her excellent command on the dynamics of maneuvering the aircraft at high altitudes in a precarious region. Evidently, she is fully deserving of the honor that the SFO aviation museum has given her in one of the airport galleries.
The SFO Museum recognized Zoya Agarwal's accomplishments in the skies and her efforts towards promoting women empowerment in aviation. She is a spokesperson of gender equality at the United Nations. She is an inspiration for girls aspiring to make it to the height of 30,000-35,000 feet. The SFO airport museum said that sharing her extraordinary achievements with millions of travelers flying in an and out is an honor for them. "I am amazed. I am humbled. I can't believe that I am a part of a prestigious aviation museum in the US," the media quoted Zoya saying.
San Francisco Airport Museum's honor to Zoya Agarwal is a tribute to all women pilots. We at Travel Beats, a subsidiary of Indian Eagle Travel, rejoice in her achievement. Indian Eagle, a trusted air-ticketing partner of Indians in America, lets you subscribe to the Fare Alert so that you can book cheap airline tickets to India from USA when fares drop or discounted deals are available.