Air India seems an ill-fated airline. 2019 has not been lucky for the national carrier of India in its first half. The Pakistan airspace closure for the flights to and from India has been taking a toll for Air India's financial health for the past 3 months. The rerouting of Air India's US-India and UK-India flights, due to the ban of India's entry to the Pak airspace, has increased the flying time by 3-4 hours and lowered the seat occupancy rate, thereby incurring a daily loss of INR 6 crore.
On top of the current juncture, Air India has decided to discontinue its direct New York to Mumbai flights, primarily because of low seat occupancy rate. Hindustan Times quoted an Air India spokesperson saying that this particular route on the list of the airline's direct USA to India flights had been a loss-making sector since its launch in December 2018.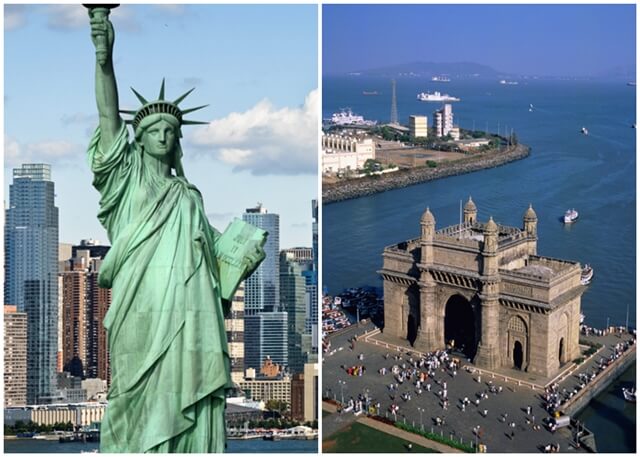 Air India had temporarily suspended its weekly three New York-Mumbai service in the last week of February this year due to the Pak airspace closure for India. If Mumbai-New York flights were rerouted instead of being suspended, it would have increased the operational costs and added to the loss caused by much lower than 80% seat occupancy. The Pak airspace ban for India is supposed to be lifted this month end.
Expected to resume in June this year, the temporarily suspended service will be discontinued for an indefinite period of time. The AI spokesperson told Hindustan Times and Livemint that the New York JFK to Mumbai flight has been excluded from Air India's October-March winter schedule. There is nearly 80% seat occupancy for Air India's other nonstop USA-India flights unlike that for cheap New York to Mumbai flights.
However, Air India's direct Newark to Mumbai flights will continue to be operated, despite a 50% cut in the check-in baggage allowance for cheap Air India economy flights from Newark to India. Air India flights have been receiving up to 80% seat occupancy in all travel classes for this route.
Air India was supposed to launch direct San Francisco to Mumbai flights this summer 2019, but it has been shelved just like the airline's plans to operate nonstop flights to India from Los Angeles and Dallas TX have not seen the daylight. Notably, the discontinuation of Air India's New York-Mumbai service is a boon to Delta Airlines which is all set to make its comeback to Mumbai with nonstop flights from New York in December 2019.