Post the COVID19 pandemic, the future of air travel may not be pleasant for some time. But it won't be bleak either. While the world is wondering when and how to travel safely by air, Emirates resumed operations with limited passenger flights. The health of travelers being the first and foremost need of the COVID19 hours, Emirates Airlines has started testing passengers for COVID19 before boarding them on to flights from Dubai. Notably, Emirates is the first major international airline to carry out pre-boarding COVID19 blood tests on passengers, and thereby leaving a trail for other airlines.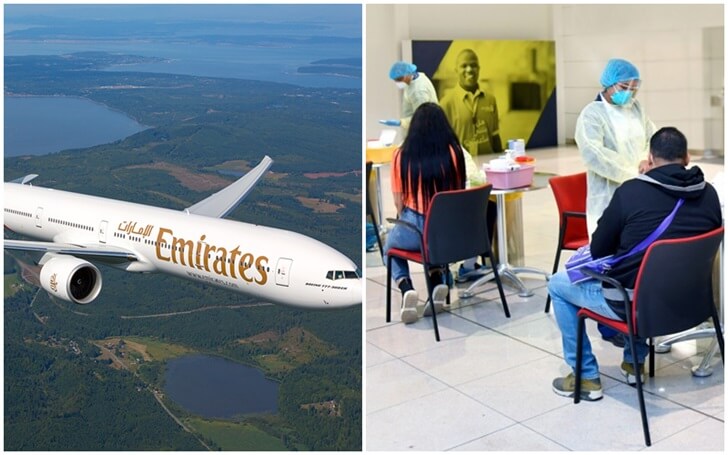 In coordination with Dubai Health Authority, the first round of rapid COVID19 tests was conducted on the passengers of Emirates flights that departed to Tunisia and few other destinations from Dubai Airport on April 15, 2020. Results of the tests were available within no more than 10 minutes. "We are working on plans to scale up testing capabilities in the future and extend it to flights for other routes," said Adel Al Redha, the chief operation officer of Emirates.
"The step taken by Emirates towards facilitating travel to countries where passengers will be required to produce COVID19 test certificates upon arrival is laudable, indeed. The airline has also revised its check-in and boarding process with social distancing norms in place. Emirates in-flight services have also been modified to mitigate health and safety concerns on board. Travelers are required to put on masks and obey social distancing guidelines right from checking in to boarding to landing. We hope all these COVID19 precautions will be strictly put in place for Emirates flights to India from USA once the travel restrictions are lifted," said the chief travel economist of Indian Eagle, a leading air travel booking organization in the US.
Magazine, newspapers, and other reading material in print have been taken off the aircraft in service. Emirates will continue to serve food and beverages during long haul flights in such a way so as to reduce physical contact during the service on board. Emirates has mandated the use of hand sanitizers, masks and gloves for all employees from baggage handlers to cabin crew, and third party service providers including caterers. Emirates' check-in kiosks at Dubai Airport have been equipped with protective barriers to ensure additional safety for both passengers and employees.
Also Check: Details of India's Flight Resumption Plans post Lockdown
Restriction on carrying cabin baggage onto Emirates flights is among the stringent safety measures that other airlines should take a note of. Emirates Airlines has cut down the list of carry-on items to such essentials as laptop, certain baby items, and briefcase or handbag. Passengers can check in all other items of cabin baggage up to the permissible weight. Hence, it has been decided that cabin baggage allowance will be clubbed with Emirates' check-in baggage allowance.
Etihad Airways, another major airline of the UAE, is gearing up to install new self-service kiosks on a pilot basis at Abu Dhabi International Airport by the end of April. Dubbed as a fool-proof safety measure, the new technology is designed to identify flyers with potential COVID19 risks by monitoring their body temperature, breathing pattern, and heartbeats.
Currently, Emirates flights are operating to and from Chicago, London Heathrow, Manila, and Frankfurt. It is highly recommended that travelers check the entry restrictions at these destinations before deciding to travel. Needless to say, Emirates aircraft is intensively cleaned and disinfected on completion of each flight.