Qatar Airways announced to enter the domestic skies of India, with a full-service airline. Supposed to be a game-changing entry in India's air travel market, the proposed airline will be managed by Indians, but it will not have any Indian partner. Currently, India has only three full-service airlines: Air India, Jet Airways and Vistara Airlines.
Since Qatar Airways is a major link between the United States and India, the proposed full-service airline will largely benefit those traveling between these two countries. With no other US carrier than United Airlines operating direct flights to Delhi and Mumbai from Newark, Doha-based Qatar Airways has been a market leader in operating most US-India flights from Atlanta, Boston, Chicago, Dallas, Houston, Miami, New York, Los Angeles, Washington DC, Philadelphia and Pittsburgh to Delhi, Mumbai, Hyderabad, Bengaluru, Ahmedabad, Chennai, Kochi, Kolkata, Amritsar, Kozhikode, Goa and Thiruvananthapuram.
"The proposed launch of Qatar Airways' full-service airline in India seems to promise a number of benefits for our customers, including hassle-free connection, short layover, cheaper fares, easy baggage rules and possible thorough check-in. If your complete itinerary including a flight from a departure city in the US to a point of entry in India, and a domestic flight to the final destination is operated by Qatar Airways and its full-service airline in India, you will travel more comfortably," said the chief ticketing officer of Indian Eagle, which is known for booking cheap flights to India.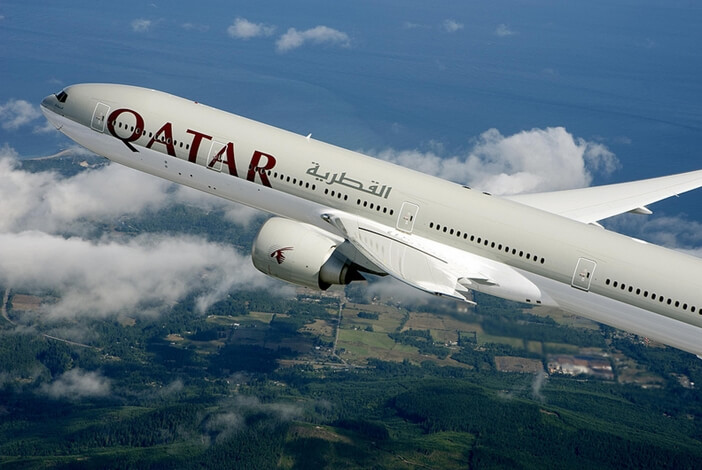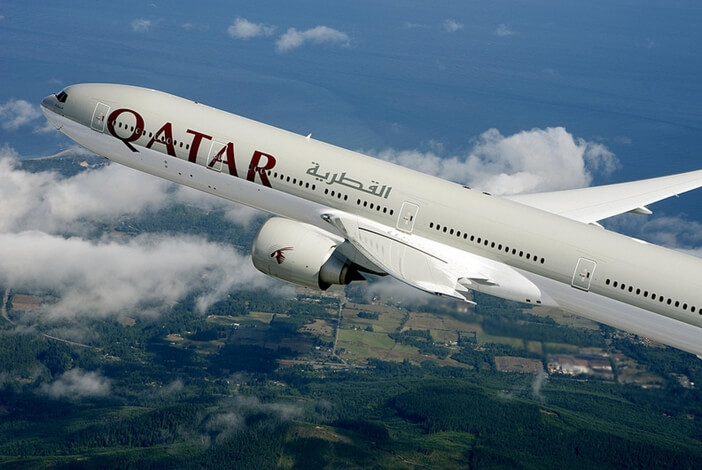 Among the anticipated benefits of Qatar Airways' proposed airline in India is easy connection with short layover. You may be able to book a single air ticket for your travel from USA to Delhi and your travel from Delhi to Jaipur or Lucknow or Chandigarh or Kashmir; all in one itinerary, instead of two flight tickets for the two legs of your journey. The connection time at the port of entry in India, for travel to the final destination is expected to be shorter.
If Qatar Airways' flights to India from any of the US cities (mentioned in the 2nd paragraph) are delayed, and if you consequently miss your domestic flight operated by Qatar Airways' Indian airline, it may not be considered a 'no-show.' The airline will take the responsibility of accommodating you on the next available flight.
Thorough luggage check-in throughout your journey is expected if your itinerary from any of the main departure cities in USA to the ultimate destination in India is operated by Qatar Airways. You may be spared of the pains of luggage recheck-in at the point of entry in India, depending on your final destination. Even if you are required to recheck in bags for your domestic flight from the point of entry in India despite a complete Qatar-Airways itinerary, it is supposed to be easier and less tiresome.
Also Check: Delta Airlines' Upcoming Nonstop Flights to India 
Most importantly, an all-Qatar-Airways itinerary is supposed to be cheaper than itineraries for US to India flights involving more than one airline. If both legs of your itinerary – international and national – are operated by Qatar Airways, the fare is expected to be lesser than the price of an itinerary involving two different airlines: one for the international leg and another for the domestic leg. Notably, the cheapest Qatar Airways fare deals and flight tickets are available on IndianEagle.com.
Qatar Airways' proposed airline in India will be required to operate in compliance with Indian government's new draft compensation rules for airlines in case of flight delays and cancellations. If Qatar Airways' Indian airline delays or cancels your flight, to say from Vishakhapatnam or Tirupati to Hyderabad International Airport causing you to miss the connecting flight to some other destination in India or outside, Qatar Airways will have to pay a hefty monetary compensation.