What would be the best gift of the year for millions of women at risks of developing cervical cancer if not Dr. Nimmi Ramanujam's invention for them! Indian American Dr. Nimmi Ramanujam has invented a low-cost diagnostic tool for painless detection of cervical cancer in women. AIIMS in New Delhi has successfully tested the tool called 'Pocket Colposcope' which, when connected to a mobile phone or laptop, can facilitate self-screening for women.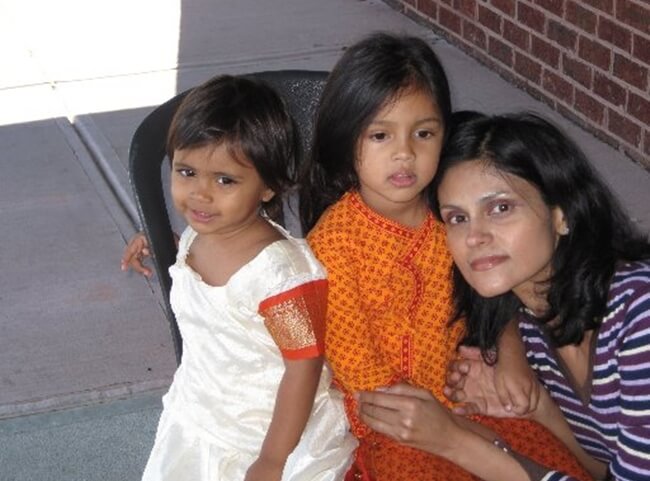 Dr. Nimmi Ramanujam's Pocket Colposcope is a boon to over 436.76 million women (aged above 15 years) at a risk of developing cervical cancer in India, according to the National Center for Biotechnology Information. Cervical cancer is the second most common disease in women, which claims 68,000 lives out of nearly 125,000 women diagnosed with the disease in India every year. The statistics of cervical cancer cases in the world's developed countries including the United States have improved over the years. The US has reported only 13,240 cases of invasive cervical cancer in 2018, according to the American Cancer Society.
Pocket Colposcope which is priced at $500 will reduce the costs of cervical cancer diagnosis for rural women in India where the current machine in use for the same purpose comes at the cost of $15,000. In addition, Pocket Colposcope causes mild pain during screening compared to the machine in use at present.
Dr. Nimmi Ramanujam is a professor of biomedical engineering in the department of Pharmacology and Cell Biology at Duke University, North Carolina. Also a faculty member in the Global Health Institute, she dons hats in innovation, teaching and entrepreneurship with equal expertise and at the same time. Indian-origin Dr. Nimmi Ramanujam is on a mission to design, develop and leverage low-cost, highly effective technologies for women's health in developing nations.
She also leads the center for Global Women's Health Technologies, where she imparts knowledge on the latest health technologies to the trainees and nurtures their critical thinking ability, thereby empowering them to play agents of change in the lives of women having inadequate means to access or afford modern health care. She continues inspiring others to create low-cost, impactful health solutions for women.

The driving force behind her mission is her dedicated research on different forms of cancer, which are common to women, including breast cancer and cervical cancer. Dr. Nimmi Ramanujam is focused on her unambiguously defined goals to make health care innovations accessible to women at the primary level, invest in technologies for women's diagnosis and treatment at the initial stage of diseases, and work towards developing more effective cancer treatment methods.
Dr. Nimmi Ramanujam's Pocket Colposcope is being lauded as a major breakthrough in cervical cancer screening for women from the socio-economically disadvantaged background. Pocket Colposcope is a simple, easy-to-use, portable, low-cost device. Workers at health centers, major and minor, can easily be trained to get the best of the tool. Images recorded by Pocket Colposcope can be sent to experts anywhere in the world. It records better and more vivid images than standard colposcopy.
Reportedly, Dr. Nimmi Ramanujam is in talk with the government of Tamil Nadu, looking to equip the state's primary healthcare centers with her device for early-stage cervical cancer screening. Detection of the disease in the early stages will expedite treatment for higher chances of cure.
Indian American Dr. Nimmi Ramanujam has earned multiple awards and accolades for her cancer research work and technological innovations in health care. The TR100 Young Innovator Award and the Global Indus Technovator Award from MIT are among the achievements in her treasure. She has been conferred with fellowship of leading biomedical engineering societies, including OSA.
Also Check: