The United States Department of Defense has approved funding for Keck Graduate Institute's Indian American Professor Animesh Ray's research on lung cancer drug resistance. Titled "A novel approach to understand and prevent the evolution of drug resistant lung cancer cells: A feasibility study," the research project is focused on patients with therapy and drug resistant lung cancers.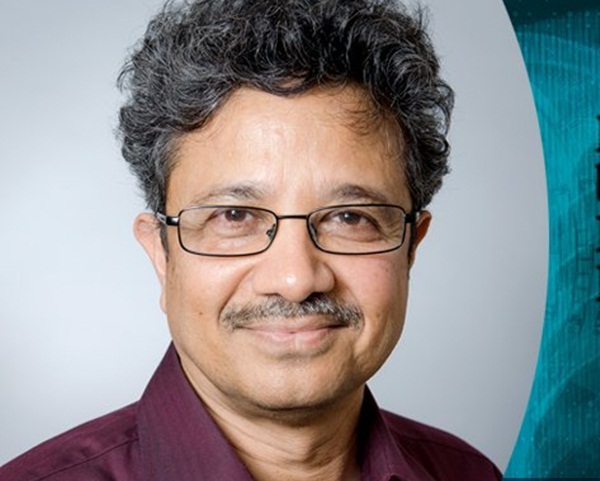 Recurrence of lung cancer in those who positively responded to initial medication and therapy is a major threat to many lives on earth. Reemergence of lung cancer despite successful treatment with anti-cancer drugs at the initial phase affects other organs of the victim's body. KGI Professor Animesh Ray's research project will use advanced genomic technology to examine the drug and therapy resistant forms of lung cancer.
Dr. Animesh Ray, who did PhD in microbial genetics from Monash University, said, "I am looking to reduce recurrence of lung cancers by preventing the genome of cancer cells from developing resistance to drugs, using the next-generation DNA sequence technology. He added, "I hope that the research will help discover or invent a new promising solution to prevent reemergence of degenerated lung cancer."
A graduate of India's Presidency University in Kolkata (then Calcutta's Presidency College), Indian American Professor Animesh Ray has studied mechanisms of DNA recombination since 1985. He had a short stint as assistant professor at the University of Rochester from 1991 to 1995. After having joined Keck Graduate Institute in 2001, he was appointed adjunct professor at the University of California, San Diego.
In 2009 he was a guest professor at the University of Hyderabad and the Institute of Systems Biology. Since then he has also been teaching at the Center for Computational Sciences, San Diego State University, and at the School of Mathematical Sciences at Claremont Graduate University in California. KGI Professor Animesh Ray had also been a postdoctoral fellow at Massachusetts Institute of Technology (MIT) and the University of Oregon.
Dr. Ray is sanguine about his research project, which if successful, can give birth to a new model of lung cancer treatment for development of new drugs with low toxicity. He hopes that new drugs for therapy resistant lung cancer will be less toxic than current anti-cancer drugs. Those suffering from or under treatment for metastatic lung cancers and those showing high vulnerability to the disease will benefit from the success of the research.
Since 1993 Indian American Professor Animesh Ray has got several awards from the National Science Foundation, including a grant of $100,000 in 2009.