These days, it is common to see teenagers hanging out on social media, glued to music on their phones, catching a movie at some multiplex, or chilling out with friends in their spare time. We do often blame technology for its detrimental effect on the Gen Y. However, there are always exceptions. A group of teenagers (15 or 16-year-olds), including an Indian American, use technology and spend time on phones for good reasons.
These teenagers, including Indian American Anika Kumar and some of her high school peers in San Jose, hang out with senior citizens on phone rather than friends. They make phone calls to lonely senior citizens who have no one to talk or listen to them, on Monday afternoons. The calls help socially isolated elderly people speak out their minds, bare their hearts and heave sighs of relief from the burden of pent-up thoughts.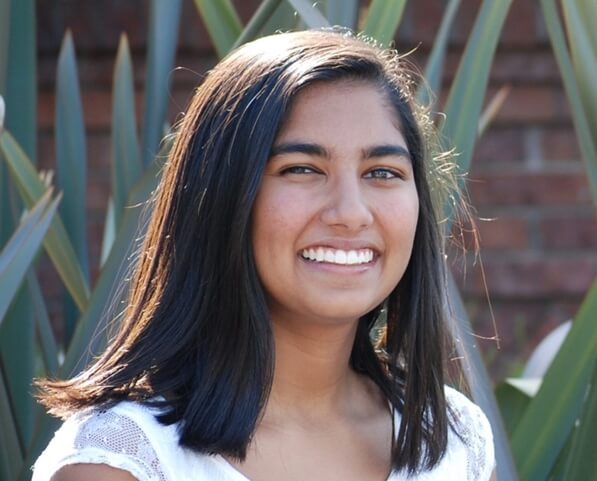 This phone call program for lonely, old people is Indian American Anika Kumar's humanitarian initiative, Forget Me Not in Santa Clara County, California. A 17-year-old graduate of San Jose-based Notre Dame High School, Anika Kumar started Forget Me Not to put some roses on the withered cheeks of socially isolated senior citizens.
Indian American Anika Kumar hit upon the idea of making personalized phone calls to keep the company of lonely senior citizens when she was 15 and volunteering at an assisted living facility. Her vision gradually led to 'Forget Me Not' in Santa Clara County. Today, 12 volunteers devote their time to interact with some 40 senior citizens every week.
What kind of conversation happens between the lonely, old people and the volunteers of Forget Me Not in Santa Clara County? "It's meaningful, rewarding, refreshing and touching. The elderly talk about their interests, hobbies, families, bygone days, childhood, favorite books and movies," says Anika Kumar. The volunteers also help them become tech-savvy and social media-savvy. The joy it gives to them is simply immeasurable.
Located in San Jose, 'Forget Me Not' Phone Call Program is an intergenerational nonprofit organization. Like Rome, it was not built in a day. Anika did a lot of research on ageism-related issues like depression and the issues of social isolation to enrich her vision of helping the elderly in solitary confinement with company through phone calls. She approached many geriatricians and elder care experts to help her strategize the mission of Forget Me Not.
More Interesting Stories of Young Indian Achievers 
The 'Forget Me Not' Phone Call Program works systematically and currently operates in Santa Clara County. The older adults in dire need of social life and companionship are required to fill up a registration form with some of their personal details like interests and hobbies in order to sign up for the program. The volunteers of Forget Me Not in San Jose are paired with the registered older adults. High school seniors undergo a mandatory training after they sign up as volunteers.
Volunteers make social, friendly phone calls to lonely older adults and senior citizens for 20-30 minutes at a specified time, once a week. Sometimes, the call duration is 45 to 60 minutes. All calls are recorded for better training provided to the 'Forget Me Not' volunteers.
Indian American Anika Kumar is now looking to expand the San Jose-based 'Forget Me Not' Phone Call Program beyond Santa Clara County and team with high school seniors as volunteers across the Bay Area so that more and more social isolated senior citizens can benefit from the program.
This story is part of our continued effort at Indian Eagle to promote good work for noble causes by Indians in USA and the rest of the world. We not only strive to make US to India airfares cheaper but also cater inspiring stories, community news, and travel updates to Indian Americans through our free newsletters.