Well-to-do Indian Americans directly and indirectly support community events, nonprofit organizations, temples, colleges and universities in the United States. Some of them hit headlines for making whopping contributions to noble missions, such as Houston-based Amit Bhandari's donation of USD 250,000 to the Hurricane Harvey Relief Fund, and Tampa-based Dr. Kiran Patel's contribution of $200 million to Florida's Nova Southeastern University. We at Indian Eagle can't help lauding the most recent donation made by a Florida-based Indian American couple to two temples in the USA.
In January 2018, Raxit Shah and Ketki Shah of Tampa made a remarkable $1.93 million to two temples: one in Florida and the other in Ohio. Raxit Shah and Ketki Shah are noted real estate investors with philanthropic bent of mind. They donated USD 1 million to Sri Lakshmi Narayan Temple in Youngstown, Ohio and USD 930,000 to the Temple Tampa Chapter of VYO-USA Inc. (Vallabh Youth Organization).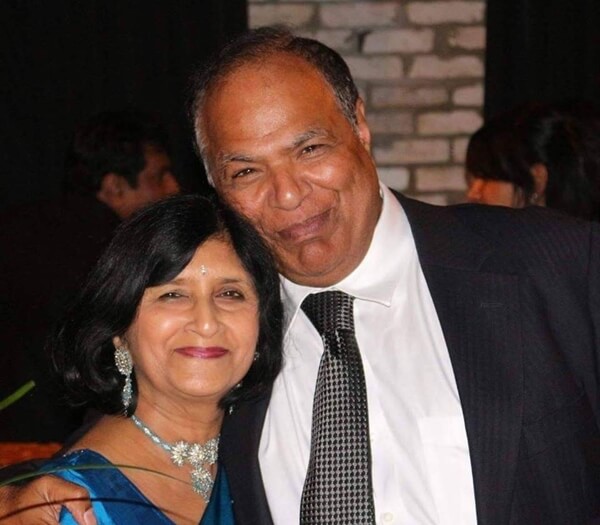 Known for entrepreneurship and philanthropy, Raxit Shah and Ketki Shah have been living in Tampa for nearly 18 years. Youngstown in Ohio was their home before they relocated to Florida. They moved from India to Toronto in 1970 and shifted to the US in 1981. The donation to Sri Lakshmi Narayan Temple in Youngstown is not the first testament to their generous philanthropy. In 2005, Raxit Shah and Ketki Shah donated $800,000 for infrastructural development of Liberty Township in Ohio's Butler County.
This Indian American couple from Tampa also supports various charitable projects in India, including a nonprofit eye clinic and a community kitchen for the needy where over 400 meals are served daily.
The single largest donation in the history of Ohio's Sri Lakshmi Narayan Temple, $1 million will be used to develop the temple infrastructure and improve the existing facilities at various phases. Infrastructural improvement will help the temple accomplish its missions related to peace, harmony, spirituality and community service.
Raxit Shah and Ketki Shah's donation of $930,000 will be used to replace the existing green house with a 6,000-square-foot temple at the Tampa branch of VYO-USA, a national Hindu organization. The largest Indian community center in Florida, the Tampa branch of VYO-USA is frequented by over 30,000 people of Indian origin from across Tampa Bay Area.
The upcoming temple will be named Vrindavan Dham (Lord Krishna's home) and completed within two years. A marble idol of baby Krishna (Bal Gopal) will be worshipped in temple. A full-time priest will be appointed to perform ritualistic ceremonies and oversee daily prayers. Raxit Shah and Ketki Shah want the temple to be a retreat for spiritual enrichment, which will be open to all religious communities.
Raxit Shah and Ketki Shah look upon the donation to the VYO-USA's Temple Tampa chapter as giving back to Tampa where they have been residing and thriving for nearly 18 years. "Our business and family's roots are established in Tampa Indian community. It's one of our core responsibilities to support the things that matter to us. We pride ourselves on helping the VYO-USA Temple Tampa chapter create a legacy for the coming generations of youths," said Ketki Shah.
Over three decades ago, Raxit Shah and Ketki Shah founded the Liberty Group, a vertically integrated hotel investment, development and management company. The Liberty Group owns and operates leading hospitality brands: Marriott, Hilton, Intercontinental, Starwood, and Wyndham. It also oversees Starbucks Coffee's worldwide operations. Raxit Shah is Executive Chairman of the Liberty Group.
This story is part of our continued effort at Indian Eagle to promote good work for noble causes by Indians in USA and the rest of the world. We not only strive to offer the cheapest fare deals for USA to India flights but also cater inspiring stories, community news, and travel updates to Indian Americans through our free newsletters.