Those who are awaiting the approval of their petitions for H4 visa extension must know that the United States Citizenship and Immigration Services (USCIS) added biometrics to the eligibility criteria for H4 visa dependents applying for the status extension and made it compulsory for them to undergo the biometric process as part of the overall processing, starting March 2019.
Immigration lawyers consider the mandatory biometric requirement for H4 visa holders as the main reason for delays in the processing of the I-539 forms for H4 extension. Even if a petition for H4 visa extension is filed along with a H1B petition in premium processing, the biometric process in effect does either result in delayed approvals or escalate to Request for Evidence (RFE) notices.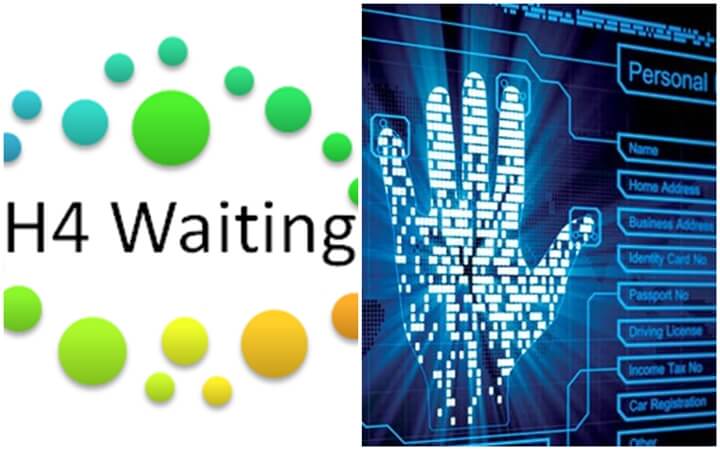 The I-539 form that non-immigrants including H4 dependents use to file petitions for visa extension, was revised in March 2019 to include biometrics. The new I-539 form has been reduced to 7 pages from 9 pages. Biometrics is detailed profiling of a person's unique physical features and physiological identifiers, like retina scanning, fingerprints and facial recognition. Your biometrics will be used to conduct a background check on you in the records held by FBI. Notably, H4 EAD applicants are not obligated to meet the biometric requirement. 
Biometrics Service Fee for H4 Visa Extension  
As per the I-539 form revision, H4 visa extension petitioners are required to pay $85 to USCIS for biometrics, on top of the application fee – $370. The revision of Form I-539 also requires the petitioners to seek an appointment for biometrics at a USCI application support center and attend it in person. If you cannot make it to the nearest application support center on the scheduled day, you can request to reschedule the appointment.
Biometrics for Children's H4 Visa Extension
Children are not exempt to the biometrics process. If children are minors (below 14 years in this case), parents should sign the application form I-539 for H4 extension on behalf of the former. If you file a petition for H4 extension for your child and yourself, you need to fill up the form I-539A for the child and the form I-539 for yourself. The biometric service fee, $85 for each of you, will cost an additional $170 in total.
Also Check: Indian Spouses on H4 Visa Sue US Government
Cell phones, cameras and any mobile device with recording facility are prohibited at the USCIS application support centers. Evidently, you are not allowed to keep those things with yourself while giving biometrics. Even if you are traveling overseas, you are required to contact a US Embassy/Consulate/USCIS office outside the USA and seek an appointment for the biometrics process, according to the I-539 form instructions.
H4 Visa Extension Processing Time 
The new biometric process, as per the revised form I-539 for H4 extension or change of status, may go beyond the mandatory collection of biometrics to subject you to an additional round of background check.
Another round of background check will, most probably, increase the processing time that, in turn, will result in delay of approvals. It is assumed that employment authorization (H4 EAD) applications, if filed along with H4 extension petitions, may eventually meet the same fate.
Travel Beats, a subsidiary of Indian Eagle Travel, is a leading community portal for Indians in North America publishing latest Indian American community news and US visa & immigration updates. Indian Eagle, a most trusted travel booking partner of Indian Americans, books cheap flights to India from USA with airlines' secret deals.