The only petition titled "H4 EAD – Please do not revoke the H4 EAD policy", which was launched on the White House website in March 2019 to save work permit for H4 EAD beneficiaries, bit the dust as it failed to garner 100,000 signatures in a stipulated period of time. The H4 Employment Protection Act or HR 3033, the new and last ray of hope for H4 visa holders with work permit, has the least possibility of being signed into a law, thereby intensifying their fear of an uncertain future in the US, according to legal experts.
While the air is rife with concerns and anxieties of over 100,000 H4 EAD professionals, mostly Indians, about their life and career in doldrums, the spouses of four Indian H1B visa workers in the United States have sued the US government for not yet approving their applications for H4 visa extension and work permit renewal.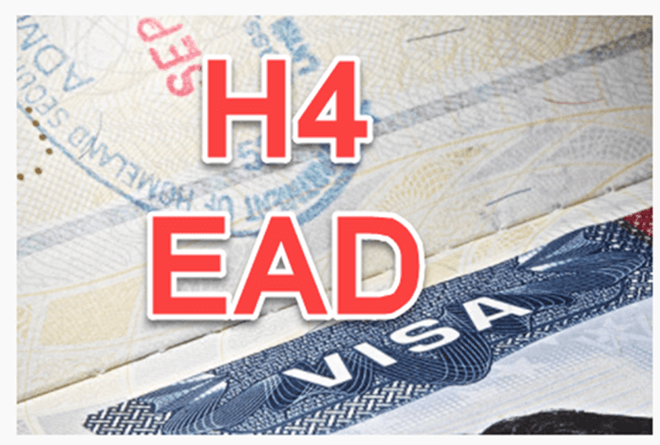 Sriharsha Gudla whose wife is an H1B professional in the US filed petitions for renewal of his H4 visa status and work permit on January 14, 2019. While his wife's petition for H1B extension has been approved, both of his petitions have still remained pending. Since his H4 EAD beneficiary status expired on May 11, he has been on unpaid leave. He panics at the thought of losing his job due to a further delay in getting the petitions approved. It may also strip him of his medical insurance for the family.
Among the spouses of H1B visa holders, who sued the Trump government, is a senior SAP business analyst on H4 visa. Like Sriharsha Gudla, she is still awaiting approval of her H4 and EAD beneficiary status extension; whereas her husband's H1B visa extension application was approved in May. She will lose her job, as a consequence of the undue delay, which will leave her unable to share the house loan repayment burden.
The petition filed in a US district court in the first week of June complains that the US Citizenship Immigration Services (USCIS) has intentionally delayed the processing and brought many H4 visa and H4 EAD extension petitioners to the verge of losing jobs, driver's license and medical insurance. Those on unpaid leave due to the expired H4 status and work permit are unable to shoulder their financial responsibilities for the family. With their employers demanding timely renewal of their work permit and H4 status, their work relationship with the employers has come on the rocks, according to the petition.
Also Check: New Reimbursement Obligations of Immigrants' Sponsors
Currently, USCIS takes up to 8 months and a half to process H4 visa applications and extensions. But, USCIS should take neither more than 25 minutes to process Form I-539 to extend one's non-immigration status nor more than 15 minutes to process Form I-765 for one's employment authorization, according to leading immigration law firms. The US Congress requires USCIS adjudicators to complete processing of all petitions seeking H4 and H4 EAD extension within 30 days.
Unequal treatment of H1B visa and H4 visa is also pointed out in the petition filed by the spouses of four Indian H1B visa workers in the USA. H1B visa holders are allowed to continue working while their applications for extension are pending. But, there is no such provision for H4 EAD beneficiaries. Evidently, the lack of the H1B-friendly provision for H4 visa workers makes timely processing of their applications a pressing need of the hour.
Travel Beats, a subsidiary of Indian Eagle Travel, is a leading community portal for Indians in North America publishing latest Indian American community news and US visa & immigration updates. Indian Eagle, a most trusted travel booking partner of Indian Americans, strives to make business class flights to India cheaper with major airlines' secret deals.