The White House announced 30 finalists including two Indian Americans for the 2016-2017 White House Fellowship. Dr. Tina Shah from Chicago and Anjali Tripathi from Woodland Hills are the Indian Americans among the potential White House Fellows. The 30 finalists from different walks of life across the United States were appraised on different grounds from June 9 till June 12 in Washington DC.
Each of the White House Fellowship finalists is an accomplished professional with demonstrated ability in his or her niche. The potential White House Fellows should prove to be committed in service to the community and equipped with leadership skills, according to the White House Spokesperson. They were chosen through a highly competitive selection process comprising a comprehensive written test and interviews with civic leaders.
Dr. Tina Shah is a pulmonary specialist at the University of Chicago in the state of Illinois. A science graduate of Penn State University, she is a Doctor of Medicine from Thomas Jefferson University. Tina Shah is a though leader at the Center for Health Care Innovation in Greater Chicago Area. The Center for Health Care Innovation is a non-profit organization for life science researchers. She is also associated with the American Medical Association for Resident and Fellows, which consists of 40,000 US physicians. Additionally, she dons several hats at the same time. Dr. Shah is a member on the board of trustees and a vice speaker for Chicago Medical Society. She also serves as a member of Clinical Leader's Editorial Board.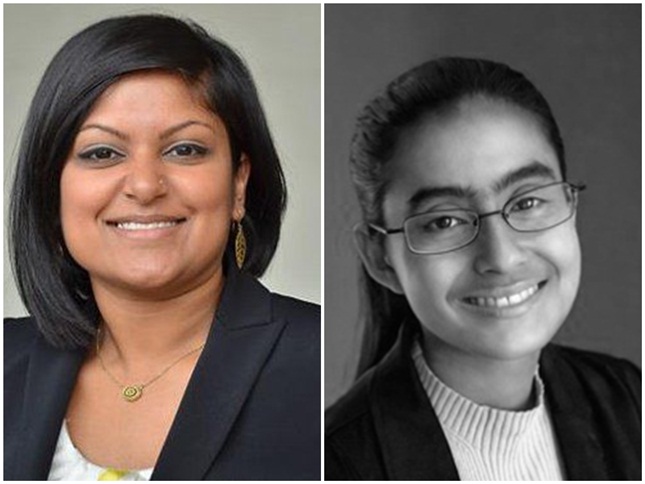 An Indian American among the White House Fellowship finalists for 2016-2017, Anjali Tripathi is a PHD student of astrophysics in the Astronomy Department, Harvard University. She is doing research on how planets form and evolve. She has an M. Phil degree in astronomy from the University of Cambridge and a degree in physics from Massachusetts Institute of Technology (MIT). Anjali was an active member of the Society of Physics Students and the Solar Electric Vehicle Team during her years at MIT.
The White House Fellowship program was initiated by the then President Lyndon B. Johnson in 1964. The program requires the winners to work with cabinet secretaries and participate in public affairs of national or international importance for a year in Washington DC. It gives them a high-level work experience for the good of the citizens. President Johnson intended the White House fellows to work for greater public interests in exchange for this opportunity.
The White House Fellowship program is full of challenges. The most challenging is the fellows' participation in round-table discussions with eminent leaders from both public and private sectors, including presidents, prime ministers and other high-profile government officials across the globe.
There were three Indian Americans among the White House Fellowship finalists in 2015 too. They were Payal Patel from Harvard Medical School, Anil Yallapragada from South Carolina Stroke Institute, and Luxme Hariharan from Children's Hospital of Los Angeles. CNN's chief medical correspondent Dr. Sanjay Gupta, the second most popular doctor in the US, is in the group of over 700 White House Fellowship alumni.
Being shortlisted for the most prestigious White House Fellowship is Dr. Tina Shah and Anjali Tripathi's achievement, which is a matter of pride for the Indian community that IndianEagle represents and has a strong connect with.