Latest Update: The US government changed its mind about prevention of H1B visa extension saying that deportation of skilled professionals holding H1B visa and waiting for green cards would have had a devastating impact on the US economy, US-India relations and the families of H1B visa holders. Now Indian professionals employed on H1B visa in the USA can continue applying for visa extensions while awaiting their green cards.
2017 was full of doldrums for the immigrants in America, and foreign professionals employed on various US work visas. 2018 seems to have little ray of hope for them. The latest proposal seeking new regulations to prevent extension of H1B visa for those awaiting green cards or permanent residency in the United States may shatter hundreds of thousands of American dreams.
Aligned with Donald Trump's "Buy American, Hire American" policy, the proposal not to extend H1B visa will cause deportation of nearly 7, 50,000 Indians if it comes into force. Reportedly, there are around 500,000 to 750,000 Indians among the H1B visa holders whose petitions for green card have already been accepted. Notably, these Indian H1B visa holders constitute a huge block of the "skilled" workforce in America.
The proposal is part of the promises that President Donald Trump made during his electoral campaigns in 2016. However, India may look upon the future deportation of around 7, 50,000 Indian green card applicants as reverse migration to home.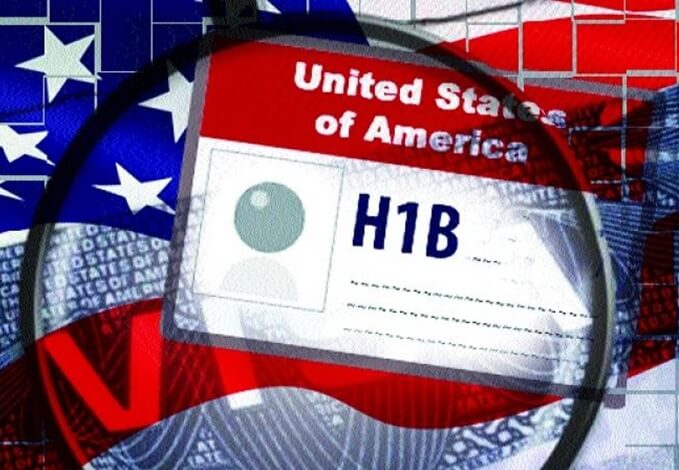 As per the current laws, H1B visa holders are allowed an extension of the visa for another three years following the first three years of validity. If their application for permanent residency in the USA is pending (under processing) by the time the second term of three years ends, the visa is indefinitely extended until the green card applications are successfully processed.
Thousands of Indian tech workers on H1B visa usually spend 10-12 years in the United States due to a massive logjam of green card applications, which compulsory in-person interview of the applicants has further aggravated by increasing the workload and the wait times manifold. However, they can stay and work in the US until the green card processing is completed under the current law.
The backlog of green card applications seems a never-ending issue as it was recently hinted that in 2018, green card processing might become more troublesome due to some new restrictions proposed by the US government. Those applying for green card or citizenship in the US will have to fill up additional forms, make sure certified translations and get notarized signatures, according to an email sent by the US Citizenship and Immigration Services (USCIS) agency to the congressional staffers.
In October 2017, the US Citizenship and Immigration Services (USCIS) shifted the burden of proof in establishing eligibility for extension or renewal of H1B visa and L1B visa from the government to petitioners by updating the policy on its website, in line with President Trump's vision of "Buy American, Hire American." Read more about it in our article titled H1B and L1 Visa Holders to Prove Eligibility for Visa Extension published by Indian Eagle.
The latest proposal to prevent H1B visa extension is nothing but another rigorous measure of immigration reform in America. It seems a tight noose around the Indian tech workers who have been waiting for green cards for more than decade. Many of them own a home in the USA, and many of their children are US citizens. India's External Affairs Minister, Sushma Swaraj raised concerns over strict regulations of H1B visa during her meeting with the visiting US Secretary of State, Rex Tillerson in October 2017. But, it has done no good to Indian American dreamers.

We at Indian Eagle wrote about immigrants' contribution to the US economy when the US election 2016 was in full swing. The new proposal about prevention of H1B visa extension seems to ignore Indian tech workers' contribution to the United States' socio-economic growth.