It's rightly said that hope never dies. Fresh attempts are being made to thwart the Trump plans for revoking the work authorization of H4 visa holders in the USA. Two US lawmakers have introduced a new legislation in the US Congress in a bid to dissuade the Trump administration from eliminating the 2015 Obama-era rule for spouses of H1B visa workers in the US.
The legislation named "H4 Employment Protection Act" seeks to protect the US economy by persuading the ruling government to leverage the talents, skills and qualifications of H4 visa holders, including Indian spouses of H1B visa professionals, who otherwise will compete against American businesses.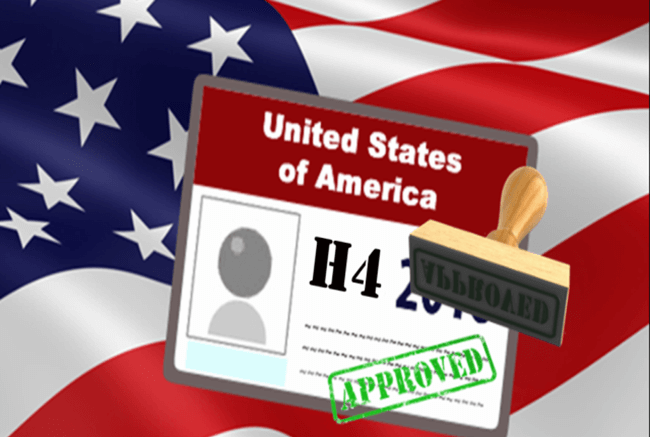 Since the inception of the Obama-era rule in 2015, work permit has been extended to over 100,000 foreign nationals on H4 visa, who are mostly women. It not only financially liberated women in a country of economic empowerment but also added to the US' competitive edge over other international markets. Furthermore, it helps reduce the financial burden on most of H1B workers who otherwise would have struggled to meet their family expenses in major US cities.
Lawmakers Anna G Eshoo and Zoe Lofgren, who proposed the H4 Employment Protection Act, espoused the above justifying their move against the Trump administration. On the contrary, the Department of Homeland Security's Fall Agenda 2018 emphasizes on possible revocation of work authorization for H4 visa holders, which is in the proposed rule-making phase.
Latest News about Green Card Backlog Removal for Indians in USA
New Strict Measures for US Companies Hiring Foreign Nationals on H1B Visa
"Protecting work permits for H4 visa dependents is a matter of both economic equilibrium and family unity," stated lawmaker Anna Eshoo in the proposal. Eshoo said further that eliminating the Obama-era Rule for foreign nationals holding H4 visa would leave them with no other choice than to return to their home countries and use their skills to strengthen their native economies against American businesses.
In the proposal introducing the H4 Employment Protection Act, lawmaker Zoe Lofgren echoed Eshoo that the agenda to revoke work authorization for H1B dependent spouses is of very little benefit to the United States. Both the lawmakers opined that the H4 Employment Protection Act is a deliberate move to prohibit the Trump administration from driving away skilled immigrants and harming the US economy.
The US-based H4 visa holders' right to work was also asserted in the Immigration Innovation Act 2018, which Illinois Democrat Raja Krishnamoorthi and Colorado Republican Rep. Mike Coffman introduced a few months ago.