Finally, Indians in USA have got a window to vent their complaints with regard to visa and passport issues. To the benefit of the Indian community in America, the Indian Embassy in Washington DC and its five consulates across the United States will be holding open houses to address their issues with and concerns about visa and passport. The grievances related to the Overseas Citizens of India (OCI) card will also be addressed in an open house every fortnight from January 2016 onwards.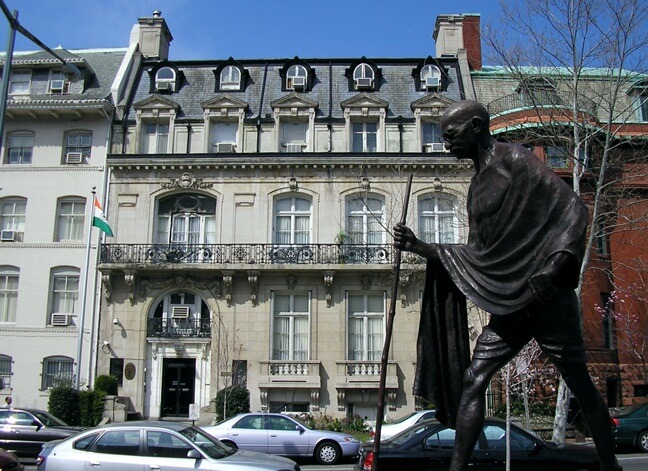 Navtej Sarna, the Indian Ambassador to the US, announced this initiative at a reception in Washington DC yesterday. The reception was held in his honor by topnotch Indian American leaders from the Greater Washington DC Area. Hundreds of Indian Americans from the Washington Metropolitan Area, including the US capital, Maryland and Virginia were in attendance. He said in no uncertain terms that those having grievances or issues related to passports, visa and OCI cards would be able to approach the senior embassy officials in the Open House.
The schedule of an open house every fortnight would be up on the website of the Indian Embassy and consulates in Chicago, Atlanta, New York, San Francisco and Houston. The open house will enable many to discuss particular problems in connection with or get a response to their application for a new visa or passport or renewal. Even those having no paper for OCI cards will be able to find a solution in discussion with the senior officers and the nodal officers during open house sessions at the Indian Embassy and Consulates in US.
Navtej Sarna admitted that visa, passport and OCI card are immensely important for the Indians in USA and Indian Diaspora in general. He added that the best efforts have put in to improve the system and streamline the process but the problem has not been removed from the root. The technology is efficient and the process is carefully monitored, but the problem persists despite the best practices in place, according to him.
"Since the the US passports are undergoing changes for enhanced security and the electronic visa is a new system, minor problems persist. In a couple of years, the things will be a lot better to your absolute convenience," he said.
Subscribe to the free newsletter of Travel Beats for latest news and stories. Travel Beats is an Indian American Community portal by Indian Eagle, a leading travel organization in USA.