Feni Drink of Goa is one of the most popular Indian alcoholic beverages. It is so popular with beach vacationers that trips to Goa are incomplete without sips of Feni drink on the beaches of Goa. This award-winning country liquor is traveling from the beaches of Goa to the America shores. Yes, the Goan Feni will soon be available on beaches of the United States for the first time. Wirtz Beverage Illinois is taking Feni drink of Goa to beach holidaymakers in the US.
How did Feni make its way into the Goan life and culture? Indian Eagle shares some interesting facts about Feni drink of Goa to make you understand it: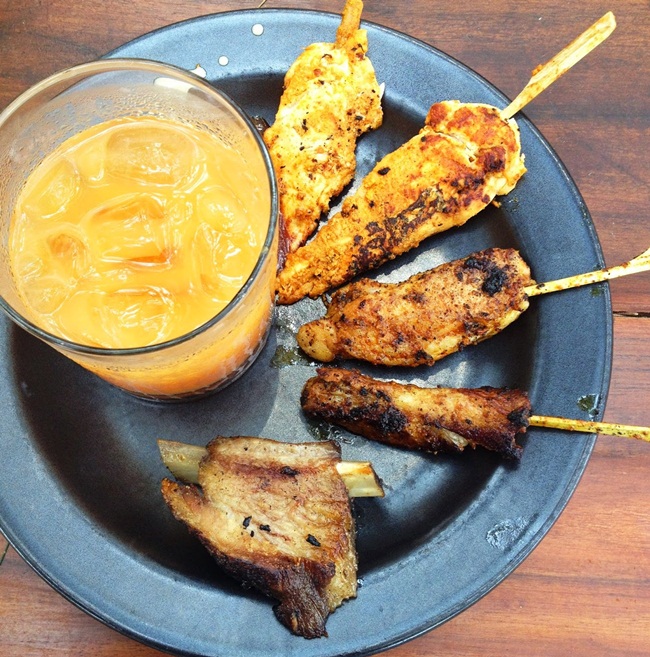 Goan Feni is the best of all types of Feni. It is one of the things that Goa, a former Portuguese colony, owes to the Portuguese. Goa has been producing Feni for over 400 years in a typical Portuguese way that does not entail the use of electricity in the process. The process of making Goan Feni is a tedious one involving lots of effort. Goa has almost 4000 distillers who manufacture 70% of Feni drink for home consumption and the rest for markets.
Even the Feni distillation process is repeated three times. The juice obtained at the first phase of the distillation process is called Urrack. It is neither pungent nor aromatic. Urrak is further distilled into what is known as Cazulo. Cazulo has some intoxicating properties which become stronger in the final produce, Feni. The Goan Feni has long shelf life. It can be taken in mix with soda, cola and lemon juice.
What is unique to Feni of Goa is its distinct smell. Quality and purity of Feni are often evaluated by intensity of aroma. The aroma of Goan Feni drink is so strong that it can be smelt at a distance from the place of distillation.  If taken neat, Feni can be too intoxicating to stay conscious.
The word 'Feni' has evolved from 'Phena', a Sanskrit word, meaning froth. Coconut Feni and Cashew Feni are two popular types of Feni in Goa. It is said that Coconut Feni is older than Cashew Feni in production. Coconut Feni is an Indian type of Feni drink in essence simply because coconut palms are abundantly cultivated in Goa and other coastal regions of India, whereas Cashew version of Goan Feni is an exotic type since cashew tree was introduced to India by the Portuguese colonists.
Cashew Feni drink is produced in a very natural way though convoluted. The place where cashew apples are manually crushed is a hilltop rock shaped like a basin. Juice from crushed cashew apples flows out of the basin to a clay pot which is then buried deep under the ground for fermentation. Only 4% of the fermented juice becomes alcohol. Copper pots are used for distillation of the juice, which is then heated.
Coconut Feni drink is more popular in South Goa than in North Goa. Toddies from coconut palms are traditionally fermented to distill coconut Feni. Toddy Tapping is the process of extracting juice from palm tree flowers. Toddy Tapping has been practiced in Southeast Asia countries for centuries. The juice is collected in earthen pots tied around palm buds which grow from the base of coconut leaves.
How to drink Feni in Goa? Drinking Goan Feni out of coconut shells is a natural way. Shops on the beaches of Goa serve Feni drink in coconut shells. Cashew Feni drink got the Geographical Indication (GI) certificate in 2009. With the GI status, which confirms the geographical origin of the drink, Goan Feni has become an exotic drink brand of international repute from local liquor. Cashew Feni drink of Goa is best compared to Mexican Tequila and French champagne.
Drinking Feni is one of the things to do in Goa. According to locals, Feni drink of Goa has health benefits too. Many Goans prefer shots of Feni to over-the-counter medicines for cough and cold. Feni warms up the body and cleanses the respiratory system more effectively than cough syrups. Goan Feni is a completely organic drink without preservative or artificial flavor.
Feni is unique to the traditional food culture of Goa. It is best enjoyed with Goan seafood dishes. Fried fish and Feni drink make a perfect entertainment for food-loving travelers in Goa. If you have not been to Goa yet, and are wondering what's in Goa, go through a traveler's story of what's not in Goa.
You have to wait for Goan Feni until it reaches your favorite beaches in the US. Or else pack your bag and book the cheapest flight to Goa on IndianEagle.com. We issue the cheapest air tickets from USA to India.