Goa Trip is the dream of every youth. What's not in Goa! Beach beauty, adventure, water sports, seafood, casino, partying, nightlife, biking – all these collectively define what Goa is. This beach getaway is as much a favorite of couples as popular with a group of singles. Recently National Geographic listed Goa as the sixth best nightlife destination in the world. On Travel Beats, Indian Eagle brings a Goa trip story from Muzaffar Ahmad Noori Bajwa, a public speaker on the Law of Attraction, to inspire you for Goa travel.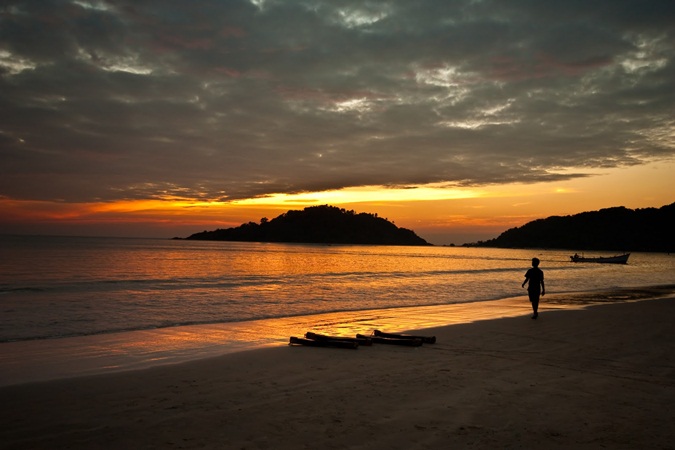 I badly needed a holiday for some refreshment the last month. My friends – Kaushal Yadav, Rajesh Yadav and Ronnie Braganza set their minds on Goa. I agreed. This time we decided to travel in the traditional Indian way: bus and train.
I have spent most of my professional life in New Delhi. Since mid-December I have been staying in Lucknow in order to start a new business venture in the telecom industry. A hell lot of research and development for the business left us tired. Out of restless for a breath of fresh air, we left for a happening week in Goa. It was an altogether new experience for me but Kaushal visited Goa twice.
On February 8, we left for Goa from Lucknow via New Delhi and Mumbai. The ride by Volvo on the Delhi-Lucknow route was so comfortable that I fell asleep the moment the journey began and woke up in the morning. This always happens with me. Luckily, we got the Duronto Express booking from New Delhi to Mumbai Central.
We stayed in Delhi for one day. It was the February 10, the election counting day. The air of Delhi was heavy with anxiety and excitement which intensely felt in Chandni Chowk. Chandni Chowk was unusually crowded that day. Thousands of people were glued to a big LED screen till the result was announced. By the time Arvind Kejriwal won the battle, we boarded the train.
We retired to sleep around midnight and got up at 7 am. Breakfast was served at 8 am. In India, if you travel by Rajdhani Express, Shatabdi Express and Duronto Express, you get the meals, juice, dessert, snack, soup and tea / coffee. Journey by these trains is always comfortable and convenient. We de-boarded the train in Boriwali at 4 pm as we had our Volvo bus booked from Bandra to Goa. But the bus was scheduled for departure by 10 pm.
We stared at each other wondering what to do in the spare time. We had two options; either to get a hotel for 4-5 hours or spend quality time at some nearby places. I opposed the idea of staying behind the closed door of a hotel room. Then we booked a cab and started roaming around for 4-5 hours. We visited a few places in such a short interval and had lunch at a place by the sea side. We were amazed to know that the taxi driver was a freelance writer and journalist. He writes for a Bollywood entertainment and lifestyle magazine. Taxi driving is his part time work.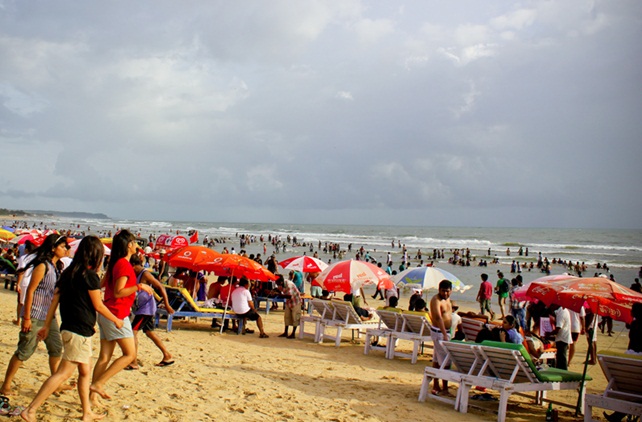 At 9:30 pm, he dropped us at the place where the bus was about to leave for Goa from. It was a Volvo sleeper bus. The bus reached the destination by 11 am the next day. I saw many driving scooties there. One having a driver's license can easily get a bike or car on rent. A valid document as identity proof is to be deposited with the vehicle owner. The rent for a scooty is about Rs. 300-350 for a day, Rs. 800 for an Enfield bike and Rs. 1200-1400 for a car. We checked in a cottage hotel. Goa has several beaches. Colangute and Bagha beaches in north Goa are favorites of most travelers. Stay in a cottage hotel on the beach gives a real feel of Goa.
We organized a barbeque night on the cottage hotel to make our tour a bit more amazing and enjoyable. I am a good cook, as my friends say. I just wanted to entertain others with my culinary art. I cooked Chicken Qorma, Fish Barbeque and Chicken Barbeque in a North Indian style. Then we spent some time dancing at Baga Beach. I don't drink but music makes me go wild and dance like an alcoholic. Every night in Goa was a lively event for us.
One day I tweeted "Being single here is an offence". Finding a good partner in Goa is a good idea too. There are many night clubs and discs in Goa. Club Cabana, Mambo's, Tito's, and Curlies are some of the most famous. In Mambo's we got guest entries twice but we were treated as stags in Curlies on Anjuna beach. Curlies was mostly crowded by Russians. We found a good dance floor in Curlies. I really liked the way Russians dance. What I found the most amazing about them is that when they dance, they just dance. A couple of girls approached me to dance with them. We left the place saying goodbye to the girls in the wee hours.
The very next day was Goa carnival. It was my first experience of the carnival. The crowd was so dense during the procession that we were not able to stand properly even for 2-3 minutes. We returned to Baga beach at the day end and spent the night there. It was the Valentine's Day too. We found many couples in the swing of celebration.
Adventure in Goa is an integral part of the tour. Apart from natural beauty of the beaches, water sports define the frenzy of Goa. We enjoyed parasailing, water skating and kayaking. The Goa holiday was so fabulous that we stayed longer than one week. There is nothing to be bored of.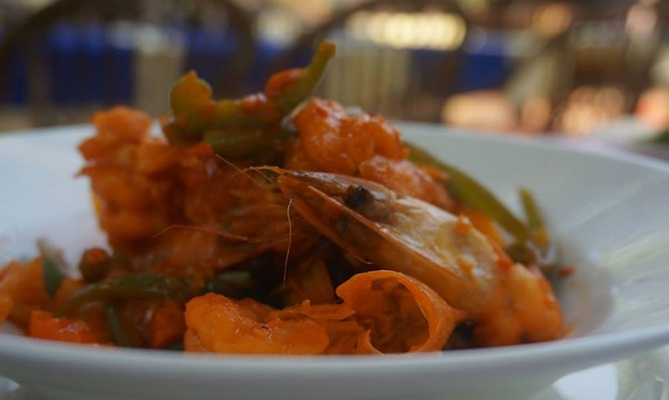 [pullquote]Check our guide on Goa Cuisine" – Indian Eagle[/pullquote]  The cuisine of Goa was our next venture. Almost every restaurant serves the best food of Goa. The Goan food has its own distinction which the cuisines of other Indian states cannot match. Goa is one of the best seafood destinations in India. The Goan cuisine comprises Italian, Russian, Portuguese, English, French and Thai dishes. Being a foodie I visited a few restaurants in Goa including O'pescador Restaurant at Baga Beach, and Waterfront Terrace & Bar managed by Marriot in Panaji. Both are fine dining restaurants with different specialties.
Fortunately the Bikers' Week was celebrated when we were there. Bikers from across India gathered for the event in Goa. I have never seen such a huge rally of Harley Davidson, Triumph, Ducati and many other bikes. The brimming enthusiasm of the bikers made me play with the idea of buying a Harley Davidson, though biking is not my cup of tea. I love cars.
We found the Central Jail of Goa, a home of prisoners, while roaming around. One of the offbeat places in Goa, it is located in a very peaceful corner. We spent one night in Panaji too. Casino is the main attraction of Panaji, and that too on a cruise. I think Goa is the only place in India where casinos are legalized. The casinos in Panaji remain open day in and out. We visited Candolim Beach where I caught up with a couple of Manchester girls who liked Indian Rum – Old Monk.
My overall Goa trip is a fabulous experience. Being a frequent traveler I would like to visit Goa the second time this year. Goa sleeps in the wee hours and springs into activity at in the evening. Goa is a must visit, at least once in lifetime. I am sure, you'll never forget.
October to May is the best time to visit Goa. As the season of Goa tourism is about to fall, Indian Eagle is booking international flights to Goa from the USA at the lowest airfare. Many American cities have air connectivity with Goa via the Middle East airports.
About the Author 
Muzaffar Ahmad Noori Bajwa is a young, dynamic management pass-out from one of the premier institutes in India. He has nearly 8 years of corporate experience in the domains of HR, IT, Telecom, EXIM and Aviation. He is a traveler, public speaker, party lover and a preacher of Law of Attraction. He is recognized as one of the 10 Best Dressed Male Entrepreneurs in India after Shah Rukh Khan, Vijay Malya and Sabeer Bhatia. He is an influencer on Twitter. Follow him @MANooriBajwa.