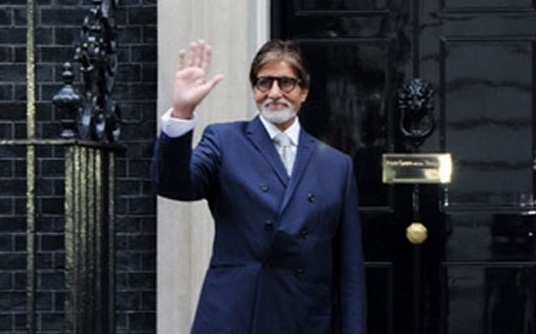 Amitabh Bachchan, a Bollywood megastar of India, has been honored with the Global Diversity Award 2013 in Britain's House of Commons. It was a moment of pride for India when Speaker of the House of Commons referred to him as a brand icon of Bollywood and a famous role model while offering the prestigious award to him.
The award ceremony was glittered with the presence of Hugh Grant, an eminent British actor and Rt. Hon. Keith Vaz, Chairman of the Home Affairs Select Committee. Amidst such a galaxy of glitterati, the citation was read out to Amitabh Bachchan. In the history of Indian cinema, he was the first to portray the 'angry young man' in the 1970s. He has had more than 180 films under his belt in his Bollywood career till date.
It was also mentioned in the citation that Amitabh Bachchan is one of the most renowned actors in the showbiz industry of India. He being one of the most influential patrons for the diabetes charity Silver Star was honored with the naming of a mobile diabetes unit after his name, in Mumbai last year. He was overwhelmed with such a great honor.
The Indian actor said that he owed this achievement to his influential parents and supportive family. He admitted that he was privileged enough to help people fight diabetes in several cities. He expressed his pleasure over the announcement to launch a mobile diabetes unit in Delhi and name it after his father.
In a brief note addressed to Amitabh Bachchan, British actor Hugh Grant exclaimed that he was glad to meet such a popular, powerful and grand personality as Mr. Bachchan. He also referred to the latter as a saint for the welfare work. Mr. Grant congratulated the actor.
Indian Eagle congrats Amitabh Bachchan who represents India on the global front.