The aviation world is rife with speculations that Etihad Airways' partnership with American Airlines has its days numbered. If some aviation media reports are to be believed, Etihad Airways is on the cusp of parting ways with American Airlines, in order to partner with United Airways, a member of Star Alliance.
Etihad has benefited a little from its ties with American Airlines, according to leading aviation critics. Since American Airlines' termination of codeshare agreement with Etihad in 2017, as part of its policy towards restricting the growth of major Middle East carriers in the United States, Etihad Airways' relationship with American Airlines has gathered moss. In spite of American Airlines being its largest partner in the US, Etihad flights could not penetrate beyond Los Angeles, Chicago ORD, New York JFK and Washington Dulles. Even Etihad flights to and from New York JFK have been axed over time.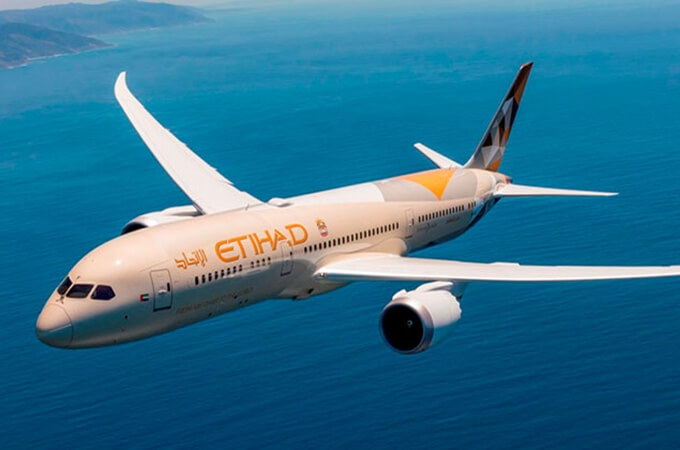 Compared to Emirates Airlines and Qatar Airways, Etihad has had a tiny piece of the pie in the US travel market. If Etihad happens to partner with United Airlines, it may bring back Etihad flights to Houston and San Francisco, two of the hubs of United Airlines, which were once on Etihad's list of US destinations. It may also propel Etihad to shift its operations from New York JFK Airport to Newark Liberty International Airport, another United hub.
At the same time, doubts are rife that whether Etihad will be able to get the best of its future partnership with United Airlines, since the latter has been a part of the campaign against the government-subsidized Middle East carriers. However, United has not enforced the campaign as much as Delta Airlines and American Airlines do.
Aviation market leaders opine that if Etihad manages to get a foothold in Houston, San Francisco, Newark and other US city through United Airlines, it may have fair chances of stealing the preference that Emirates enjoys in those US cities.
The chief travel economist of IndianEagle.com, a leading air-ticketing partner of Indians in North America, echoes a similar thought, "Etihad may prove to be a strong contender to Emirates flights to India from San Francisco, Houston and Newark. More options mean better offers for bargain hunters!"
If Etihad becomes a United partner with access to Newark Liberty, Etihad flights from Newark to India via Abu Dhabi may be a welcome choice over Emirates' nonstop Newark to Dubai service. With Etihad, Indians in and around the United Airlines hubs will get one-stop access to 10 Indian cities: Mumbai, Delhi, Kolkata, Hyderabad, Chennai, Bengaluru, Kochi, Kozhikode, Ahmadabad and Thiruvananthapuram.
If the assumed United-Etihad partnership widens Etihad Airways' network to Emirates' destinations in the US, travelers booking the cheapest economy fares to India will benefit in terms of check-in baggage. While Emirates recently cut the check-in baggage limit by 50% reducing it to one bag of max 23 kg for the cheapest economy fare class, two pieces of bag (each weighing max 23 kg) are allowed to check in even on the cheapest Etihad flights to India from USA via Abu Dhabi.
Also Check: Emirates' Check-in Baggage Cut for Special Economy Fares 
Why flying Etihad Airways? One of the reasons is 96-hour transit visa to Abu Dhabi, which is issued at the Terminal 3 of Abu Dhabi Airport. The visa facility at Terminal 3 processes the transit visa application within 15 to 30 minutes. The 4-day transit visa to Abu Dhabi can be upgraded to a tourist visa in case you wish to extend your stay in the UAE capital city. In addition, Etihad has various low-cost stopover packages for different travel classes.
Also Check: Senior Citizens can Travel Alone on Etihad Flights