Get ready to visit the United States at the expense of your online privacy. Yes, you read it correctly. You will have to reveal your social media history and user names to the Department of Homeland Security Immigration Authorities on your next visit to the US either with a tourist visa or immigrant visa.
In 2017, the US Customs and Border Protection (CBP) had approached the government to let them access the social media accounts of those applying for immigrant and tourist visas to the United States. It is now official. Sharing of social media details will soon become a fundamental norm to enter the US. And visitors will have to comply with it while filling the entry form or applying for an Electronic System for Travel Authorization visa (ESTA).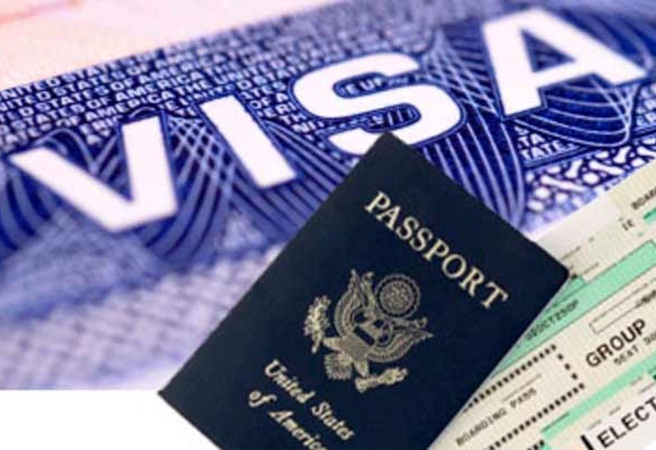 The policy is part of the Trump administration's "extreme vetting" initiative to keep those applicants with criminal backgrounds or motives away from the US borders. However, those who have already applied for tourist or immigrant visas are not obliged to divulge their Facebook, Twitter, Instagram, LinkedIn, Flickr and YouTube account login details as of now.
E-forms D-160 and D-260 for those seeking non-immigration and immigration visas to enter the United States feature the newly approved policy. Applicants are required to list their user names on the social media sites that a drop down menu on the e-forms contain. Reportedly, the drop down menu may be extended.
The vetting of an applicant's social media history could subject the applicant to additional questioning during the visa interview at a US consulate office. As a result, it will delay the process and push the consular power to deny visas. About 8.7 lakh visas to the US were issued by the US consulate offices in India, in the fiscal that ended on September 30, 2018.
If the "extreme vetting" policy is misused, as many as 14.7 million foreign nationals seeking to enter the USA on tourist, immigrant or non-immigrant work visas will have to furnish their social media usernames and social networking activities of five years.
The US Customs and Border Protection made this proposal as an additional security measure so that those with suspicious online activities can be singled out of foreign nationals entering the country. With access to social media accounts of foreign nationals, it will be easier for the Department of Homeland Security to check any possible antisocial activity and carry out investigation in the event of a terrorist attack.
Also Check: New Rigorous Rules of US Visitor Visa
Vern Buchanan, a member of the US Congress, was the strongest voice backing the proposal to scrutinize social media profiles of tourists and immigrants for fool-proof security. Mandatory screening of one's online presence and social media activity is the need of the hour for absolute digital security, according to him.
The US citizens are divided in opinion about the government's "extreme vetting policy." Some opine that collecting one's personal details is an unjust act of violating one's right to privacy, while some think that one's privacy can be compromised for the sake of the country and its people in the current scenario of rampant terrorism in western countries.
Travel Beats is an overseas Indian Community portal by Indian Eagle, a leading international travel booking organization. Subscribe to Travel Beats' free newsletter for the latest US immigration and visa news, desi community news, inspiring stories of Indian Diaspora, and international travel updates.