No matter how far NRIs live away from the motherland; no matter how modern they are today, they stick to their native culture and cultural identity. That's why the Indian American community got a postal stamp as recognition of Diwali as an Indian festival in the United States. The same reason drove them to get a dedicated university for Indian performing arts in USA.
The University of Silicon Andhra is the first university for Indian performing arts in USA. All thanks to the Silicon Andhra Association, a Telugu Indian community in California! Now, the first-generation Indians in USA can pursue masters, diploma and certificate programs in the performing arts of India at the University of Silicon Andhra (UofSA). Recently inaugurated, the university currently offers programs in Kuchipudi dance and Carnatic music.
The Telugu community in California gradually grew into the Silicon Andhra Association that strives to connect the Telugu-speaking Indian students in USA with Telugu language and literature, and Indian performing arts in general. The University of Silicon Andhra has partnered with leading exponents of Carnatic music and Kuchipudi dance to offer virtual classes alongside onsite classes on weekends.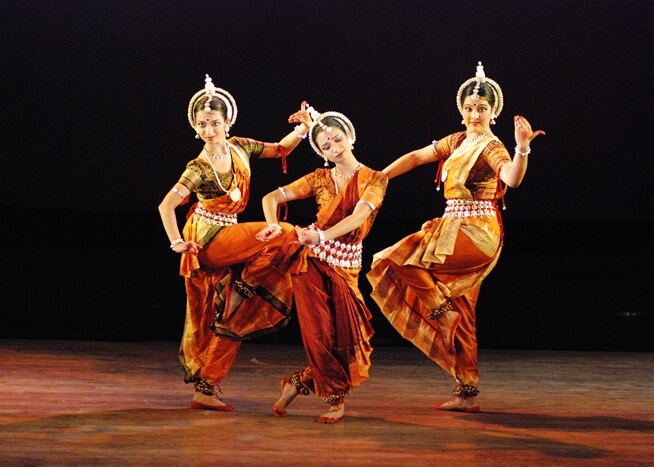 Spread over approximately 25,000 square feet in Milpitas, California, the university has associated with renowned institutions in Hyderabad and Chennai to rope in their eminent faculty with doctorate degrees in Kuchipudi dance and Carnatic music. They visited the University of Silicon Andhra in January and conducted an orientation program there.
The University of Silicon Andhra in California is a non-profit organization. It has the requisite approvals to enroll students on completion of Class 12 anywhere in the US. 14 students from 10 states of USA have already registered for masters in Indian perform arts. The university has enrolled 10 and 12 students for the one-year certificate and diploma programs respectively.
One of the driving forces behind the founding of the first US-based university for Indian fine arts is Anand Kuchibhotla's love for his cultural roots. A resident of San Jose, he is the CEO and President of the University of Silicon Andhra in California. "The United States is one of the few countries where immigrants are privileged to stick to their cultural roots in harmony with local cultures," said Anand Kuchibhotla.
A native of Machilipatnam in Andhra Pradesh, Anand Kuchibhotla shifted to the US to pursue his American Dream three decades back. But he did not cut off his umbilical cord with the Telugu heritage and Indian culture as a whole. Therefore, he set up the Silicon Andhra Association of the Telugu-speaking Indians in California in 2001.
The University of Silicon Andhra for Indian performing arts in USA may have a campus larger than its present campus in the next 5 to 10 years. The university may add mainstream study programs like biotechnology and computational logistics to its curriculum in the future.
Travel Beats is a leading Indian American portal by Indian Eagle, a trusted partner of Indians in USA for booking their travel to India. Subscribe to Travel Beats' free newsletter for the latest immigration, visa, air travel and community news.