December 2017 seems to end with happy notes for Indian community in the United States! Indian American Akash Patel is named among the 50 finalists for the 2018 Global Teacher Prize worth USD 1 million. The list of the 2018 Global Teacher Prize finalists also includes a physically challenged teacher named Pradeep Negi from Uttarakhand.
Akash Patel has taken an eventful journey from teaching small rural communities in Oklahoma to delivering lessons through his real-life travel experiences in Texas to virtualizing traditional classrooms with modern technology for his students' exposure to a bigger world outside.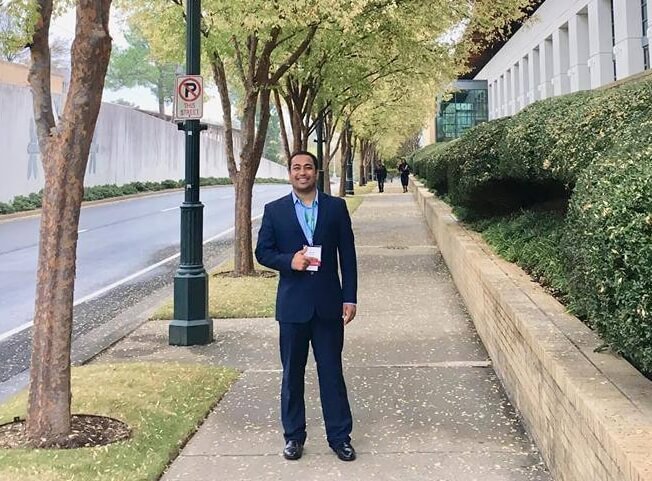 A teacher at Thomas J. Rusk Middle School in Dallas, TX, Akash Patel has traveled to more than 30 countries on the globe. He embarked on teaching career as a brown Indian guy in the US state of Oklahoma where he taught small rural communities. He used his global travel experiences to make the lessons comprehensible to them in Oklahoma. He was able to teach the rural communities by virtue of his storytelling power.
Akash narrated his experience of working with elephants in South Asia to teach rural children how to map DNA of elephants and study poaching patterns, according to his short biography on the website of Global Teacher Prize. He also taught Spanish at an elementary school in Oklahoma City.
In his first year of teaching, the US State Department of Education and the Multicultural Education Institute recognized Akash Patel as the Educator of the Month (January 2015) and the 2015 Multicultural Teacher of the Year for having accomplished a successful academic turnaround.
What made his way to the list of 50 finalists for the 2018 Global Teacher Prize is his farsighted act of connecting students with the world outside classrooms through virtual mediums such as Skype, Google Hangout, social media and Adobe Connect.
He formed the World Experiences Foundation and created the Global Connect database of professionals worldwide. He invited his friends from social networking sites and 1000 volunteers from more than 150 countries to join his charitable organization for better education of the students who belong to the bottom of economic heaps in society.
Indian American Akash Patel often speaks about his classroom experience and contemporary education at local and national conferences in the US and abroad. He tirelessly trained more than 5,000 teachers across Oklahoma in how to make the most of the Global Connect database for students' better future. His organization, World Experiences Foundation, has facilitated opportunities for thousands of students in Texas and Oklahoma to travel across the globe for international, multicultural programs.
Akash Patel currently teaches Spanish at a Title 1 ACE (Accelerating Campus Excellence) middle school in Dallas, TX. His students include the ones from underprivileged backgrounds, drug addicts and juvenile delinquents.
This story is part of our continued effort at Indian Eagle to promote good work and achievements of Indians in the US and the rest of the world. We at Indian Eagle not only strive to make US to India travel cheaper and better but also communicate latest travel, tourism, visa and community news to Indians in America through our free newsletter.