Hopes of working in the US on H1B visas and studying in the US universities on F-1 visas will be dashed if Donald Trump or Ted Cruz among the US presidential nominees rises to power in the White House. If the fulcrum of the presidential election in the United States tilts in favor of either Trump or Cruz, the bill to put a cap on the H-1B visa scheme for foreign workers and remove the Optional Practical Training (OPT) authorization for foreign students on completion of graduation or post graduation has chances to become a law.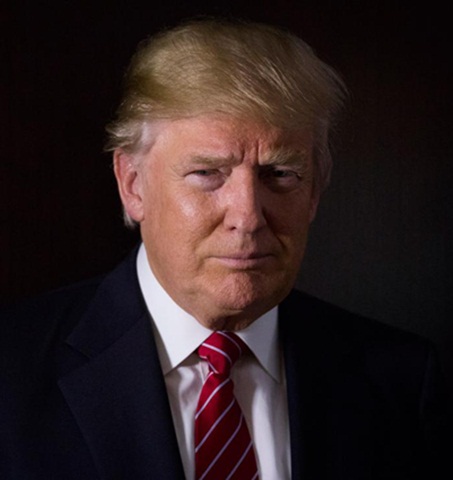 Unlike the previous years when several bills to restrict work visas including H1B policy were introduced in the White House, but nothing came to fruition, this year the proposals by Donald Trump and Ted Cruz are supported by Jeff Sessions of Alabama where the Senate Immigration Subcommittee is instituted. Jeff Sessions of Alabama proposed 'The American Jobs First Act of 2015' in December 2015. He is the first US Senator to support Donald Trump for the next US President.
Adding to the row over the supposed misuse of H-1B visa scheme by American employers is laying off of two employees at World Disney and their replacement by foreign workers on H1B visa in the recent past. Those two expelled workers from Disney World participated in the rally organized by Donald Trump in Madison, Alabama, last Sunday and criticized the H1B visa policy.
Introduced by Jeff Sessions and Ted Cruz, the bill 'American Jobs First Act of 2015' for US employers seeks to restrict hiring of foreign professionals and end approval of OPT for foreign students by imposing tough conditions on both H1B and F1 visas. The main purpose is to prevent displacement of American workers by 'cheap labor' from foreign countries including India, China, Philippines and South Korea.
That the American workers are being forced to train their foreign counterparts before displacement by the latter is unacceptable. The Congress is required to reform the system that many Indian American and native America employers frequently abuse to save on investment by importing cheap foreign labor, according to a statement in the proposed bill.
The proposed bill 'American Jobs First Act of 2015' requires employers to hire foreign workers with only master degrees or higher qualification from those universities or institutes which match academic standards in the US. The US employers are also required to levy no penalty on their H1B workers for leaving jobs before the end of contracts with the companies.
The bill also seeks to restrict issuance of employment authorization document (EAD) to those foreign students on F1 visa whose fulltime study programs in the US are over until any such document is expressly authorized under the OPT (Optional Practical Training) program or any other similar / equivalent program.
The 'American Jobs First Act of 2015' requires US employers to maintain and update an online database of H1B applications in real time ensuring absolute transparency. Besides complete elimination of the OPT program, which entitles foreign students to having work permit in the US, is demanded in the bill.
If the bill becomes a law, US employers will have to pay H-1B employees what American workers used to get paid for the similar or same work two years before recruitment of foreign workers on H1B visa, or a minimum salary of $110,000. Moreover, the bill seeks to introduce a 'cool-off' period of two years of 730 days for US employers in a bid to prevent them from hiring H1B workers during the same period of a strike by or termination of their Native American workers.
However, "How much do foreign students contribute to the US economy" is not taken into consideration by those looking to ban the Optional Program Training and restrict F1 visa issuance to foreign students. 340,000 jobs were created and supported by foreign students and their families, which contributed $26.8 billion to the US economy in the 2013-2014 academic year, according to NAFSA's report for the same period.
Every 7 foreign students support 3 jobs in the US by spending on tuition fees, dining, accommodation, transportation, health insurance, telecommunication and retail. An amount of $4.42 billion was contributed to the US economy by foreign students' dependents including spouses and children in the US during the 2013-2014 period.
According to a report on international students in the US by the Student and Exchange Visitor Program (SEVP) under the US Immigration and Customs Enforcement, 1.5 million foreign students were studying in the US in 2015. Nearly 1, 50,000, which is equivalent to 10% of the total 1.5 million foreign students were from India. If 1.5 million foreign students' contribution to the US economy in the 2015-2016 academic year is roughly estimated at $30 billion, 1,50,000 Indian students on F1 visa contributed $3 billion to the US economy during the same period.
The proposed ban of the Optional Practical Training program (OPT) will result in a decline in the number of foreign students. Evidently, they would not like to invest thousands of dollars in 2-year or 4-year degree courses if they are denied employment or opportunities for job experience in the US on completion of studies. The majority of foreign students are non-STEM (science, technology, engineering and mathematics) students who will largely be affected simply because a fresh graduate or postgraduate in arts or humanities or social science is unlikely to get a minimum salary of $110,000 from US employers as it is proposed in the bill.
It would rather drive Indian, Chinese and Korean students to other countries with better employment prospects like Canada, Europe, Australia and New Zealand, except a handful of those who plan to earn a degree in certain fields of technology and business management in the US.
The current scenario of hiring in the US is not so positive because of a tremendous hike of fees for certain categories of H1B and L1 visas, according to Bill Coleman, CEO of Veritas Technologies. A media interview quoted him saying that Silicon Valley companies are grappling with a small number of professionals due to a lid on hiring of foreign workers following the H1B and L1 visa fee hike. This scenario is in stark contrast to the purpose of the proposed 'American Jobs First Act of 2015' that is to benefit Native American workers.