"The burden of proof in establishing eligibility for extension of employment-based US visas in nonimmigrant categories lies on the petitioner," said the US Citizenship and Immigration Services (USCIS) in a new directive about the updated policy guidance on its website.
Difficulties seem ahead for H1B and L1B visa holders at the time of applying for visa extension in the current volatile scenario of the United States. As per the new USCIS policy guidance update dated October 23, 2017, the burden of proof is shifted from the federal agency to petitioners for renewal of non-immigration work visas in line with President Donald Trump's Buy American and Hire American executive order.
The memorandum dated April 23, 2004 had made it clear that if a foreign national once proved his or her eligibility for US work visas in nonimmigrant categories initially, their applications for visa renewal or extension would be considered by default. The latest update on the USCIS policy guidance for US work visa holders seems to have turned it upside down by requiring them to prove their eligibility for visa extension to the federal officers.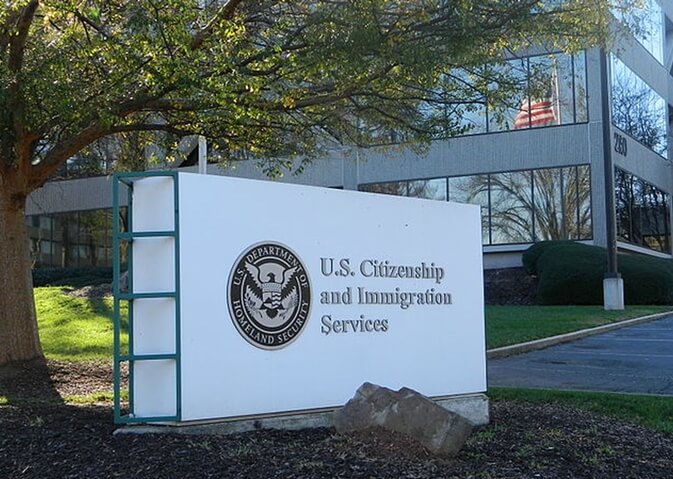 To be precise, L1 and H1B visa holders are on the verge of the same scrutiny at times of visa extension as it is for first-time applicants. The latest USCIS policy guidance update is in continuation of President Trump's efforts to protect American workers from unjust replacement and prevent visa frauds.
An extract from the updated USCIS Policy Guidance for nonimmigrants on work visas:
Under updated policy guidance, US Citizenship and Immigration Services (USCIS) is instructing its officers to apply the same level of scrutiny to both initial petitions and extension requests for certain nonimmigrant visa categories. The guidance applies to nearly all nonimmigrant classifications filed using Form I-129, Petition for a Nonimmigrant Worker. USCIS officers are at the front lines of the administration's efforts to enhance the integrity of the immigration system. This updated guidance provides clear direction to help advance policies that protect the interests of U.S. workers.
Evidently, US work visa extensions in non-immigration categories will not be entertained by default. In compliance with the updated USCIS policy guidance, federal officers have to recheck L1B and H1B visa holders' eligibility as part of the process of reviewing visa extension or renewal requests.
Critics of the Trump administration refer to the shifting of the burden of proof from the federal agency to petitioners as one of the screw-tightening measures of immigration reform in America.

Leading Indian IT conglomerates including TCS, Infosys and Wipro are among the top recipients of L1 visas, according to one of the recent reports released by the US Citizenship and Immigration Services. The new USCIS policy guidance update is likely to send Indian IT professionals with American dreams or overseas career plans into a tizzy.
India's External Affairs Minister, Sushma Swaraj raised concerns over strict regulations of H1B visa during her meeting with the visiting US Secretary of State, Rex Tillerson yesterday.