Instituted and sponsored by Ernst & Young, a multinational conglomerate, the Entrepreneur of the Year Award recognizes entrepreneurs in such areas as innovation, excellence, financial performance and business leadership from more than 140 cities across 60 countries. Ernst & Young is up with a list of the EY Entrepreneur of the Year 2016 finalists in California, including four Indian Americans who demonstrate entrepreneurial excellence and outstanding business acumen.
Eric Basu: Founder of Sentek Global in San Diego
The finalists for the Ernst & Young Entrepreneur of the Year 2016 Award include Eric Basu, the founder and CEO of Sentek Global Consulting in San Diego. A graduate in molecular biology from San Jose State University, Eric Basu is a seasoned entrepreneur and leader in information technology, with strong understanding of military operations and security. His company Sentek Global leads government programs and commercial IT operations. He is also a board member of the San Diego Cyber Center of Excellence.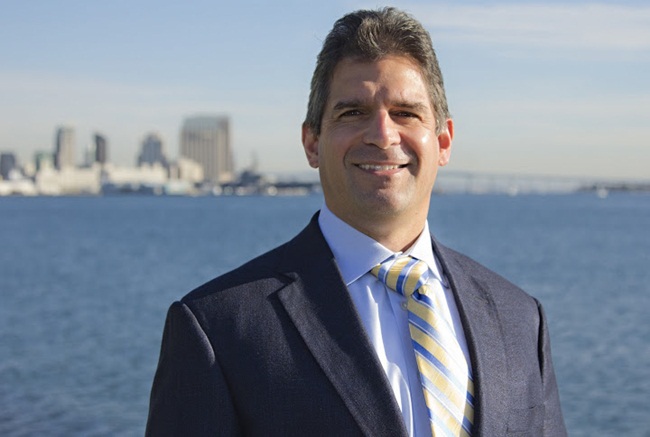 Prior to wearing the entrepreneurial hat, Eric Basu was a Navy Special Warfare (SEAL) officer in the US Naval Reserve. He played various roles in several organizations including KPMG and Price Waterhouse Coopers (PWC), and founded Global Entertainment Security, a nationwide security service firm, which he sold in 2006.
Manish Chandra: Founder of Poshmark App in Redwood City
One of the Indian Americans among EY Entrepreneur of the Year 2016 finalists in California, Manish Chandra is the CEO of Poshmark which he launched in 2011. Poshmark is an app-based fashion marketplace where users can catch up with like-minded fashion freaks and pick trends from the latter's style-books or collections. Users can also use Poshmark app to sell what they don't wear anymore.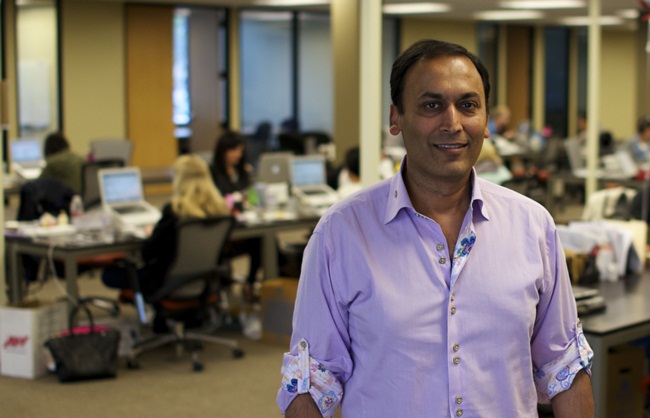 Manish Chandra, an IIT graduate from India, is currently a Redwood City based entrepreneur in California. He did masters in computer science at the University of Texas in Austin and MBA in marketing & finance at U.C. Berkeley Haas School of Business. He worked in a few reputed companies before hitting the tracks of entrepreneurship.
Jyoti Bansal: Founder of AppDynamics in San Francisco 
Among the Ernst & Young Entrepreneur of the Year finalists in 2016, AppDynamics' founder Jyoti Bansal is one of the successful Silicon Valley entrepreneurs from India. His India to USA journey with an H1B visa is an inspirational story of 'American Dream'. An IIT Delhi graduate, Jyoti Bansal had to wait 7 years to fulfill his entrepreneurial dreams until he got an employment authorization document (EAD) as part of the green card process.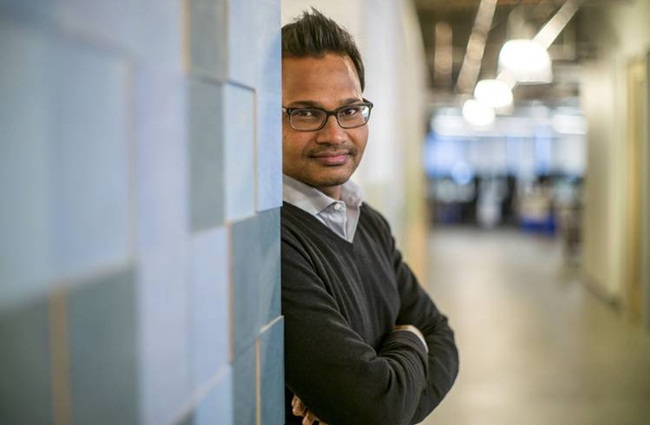 Jyoti worked with a few startups in Silicon Valley before he launched AppDynamics, an IT operations analytics company, in 2008 in San Francisco. Currently, he is the executive chairman and chief strategist of AppDynamics whose employee strength is 900 and value is estimated at $1.9 billion.
Vivek Ravisankar: CEO of HackerRank in Palo Alto 
Among the EY Entrepreneur of the Year 2016 finalists in California, Vivek Ravisankar is a cofounder and CEO of HackerRank. A computer science graduate from the National Institute of Technology in India, Vivek had lost out on a high-paying job offer during campus placement, which proved to be a blessing in disguise. A minor error in the final round of the interview made him discover the potential entrepreneur in him, and he founded Interviewstreet.com in Bangalore to help job seekers with mock interview sessions online.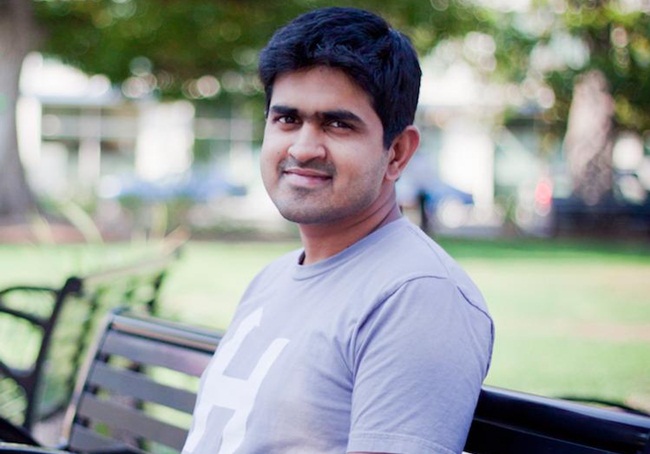 He had also had a short stint as software development engineer at Amazon in Chennai. He realized his American Dream in 2012 with the launch of HackerRank in Palo Alto. HackerRank helps companies source the best talent in programming and evaluates competency of programmers based on their coding skills. Today Vivek Ravisankar's clientele includes such prestigious names as Facebook, Amazon, Walmart, Bing and White House.
The EY Entrepreneur of the Year Award 2016 winners among the finalists from San Diego, Los Angeles and Northern California will be announced on June 20, June 21 and June 24 respectively. The National Entrepreneur of the Year Award will be selected out of regional winners from across the United States.