How does it feel if your domestic flight to Delhi IGI or Mumbai CSI Airport is delayed for hours, or cancelled in the eleventh hour, and consequently you miss your international flight? Undeniably, it is frustrating. You're literally left anxious, angry and anguished. You might feel the same if you find a domestic flight to your actual destination delayed or cancelled, especially when you're down with jet lag after a long-haul international flight from the US or any other country.
Approximately, 5.12 lakh air travelers in India suffered due to flight delays, flight cancellations and overbooking of flights in the first four months of 2017, according to the data available with the Directorate General of Civil Aviation (DGCA). The operating airlines shelled out INR 22 crore to compensate the passengers for the inconvenience and discomfort in those months.
In order to curb the occurrence of flight cancellation and delay in India, the government has proposed a steep hike in airlines' compensation for delayed and cancelled flights. There are some other passenger-friendly measures in the Ministry of Civil Aviation's proposal to the Federation of Indian Airlines (FIA).
Since those who miss a connecting flight due to unexpected flight delay or cancellation at the first point of departure in their itineraries suffer the most, the Civil Aviation Ministry of India has proposed compensation of up to INR 20,000 in its passenger charter of compensation rules for airlines. Leading international travel agencies including Indian Eagle support this move. But, airlines don't agree to comply with the proposed compensation rules for missed connection flights if one's itinerary involves two different PNRs.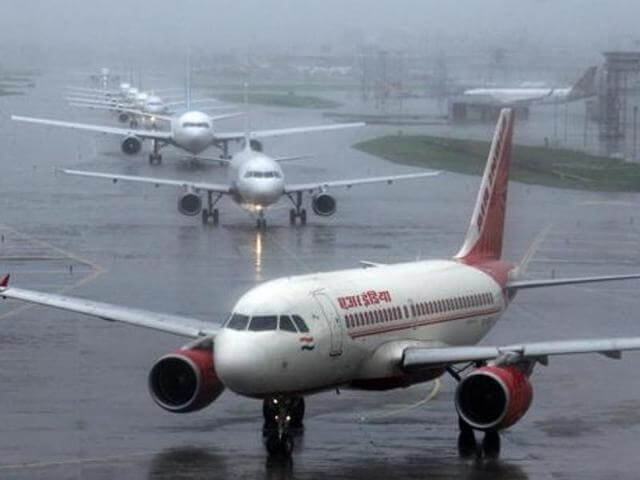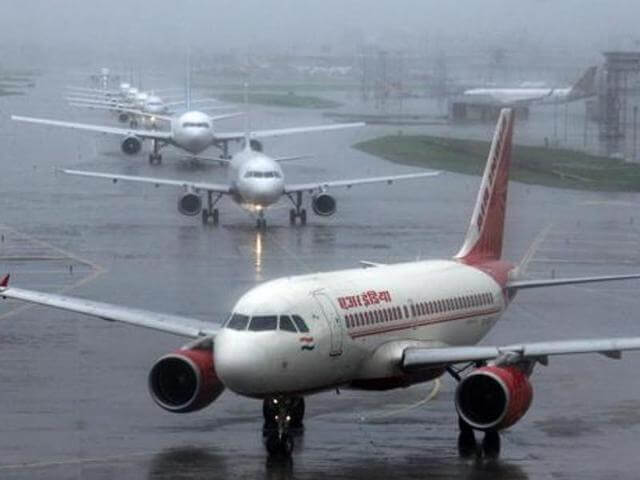 "Travel agencies do often get stuck between passengers and airlines. If a traveler misses his connecting flight due to flight delay or flight cancellation or medical emergency or baggage loss in the first leg of his journey, giving no intimation to the airline operating the connecting leg, it results in 'No Show' which is nonrefundable. We are required to coordinate between the customer and the airline. The customer wants us to get him refund for 'No Show' from the airline, which is basically out of our control. At times, our customers traveling from USA to India suffer because of delayed or cancelled flights to their domestic destinations, and they complainingly report to us. Hope, the compensation rules for flight delays and cancellations will improve the scenario," said the chief customer relation officer of IndianEagle.com.
Apart from the compensation for missed connecting flights, full refund of air tickets is proposed in the event of flight delay for more than 4 hours and if passengers are intimated about the delay at least 24 hours in advance. If a flight is operated a day after the original schedule, the government's passenger charter of compensation rules for flight cancellations and delays proposes free hotel accommodation and airport transfers.
The Minister of State for Civil Aviation India, Jayant Sinha requires airlines to earmark seats on planes for differently-abled travelers. Airlines are asked to hold those seats until a certain time before scheduled departure.
For the first time, the Ministry of Civil Aviation India has taken flight delays on tarmac into account and proposed some rules in favor of passengers. As per the new passenger charter in draft, airlines must provide refreshments in case a departing plane is delayed on tarmac for more than 60 minutes. Passengers must be allowed to opt out of traveling if the aircraft remains stuck on tarmac for over 2 hours.
At the same time, Indian government's new draft of compensation rules for airlines seeks to hike compensation for loss of life and baggage in airplane mishaps. The same compensation for injuries or death in an air accident during international or domestic travel is proposed in the charter. Airlines are also required to pay Rs. 1000-3000 a kg as compensation for baggage loss or damage or misplacement.
The new rules for airlines in India include a cap on cancellation charges to passengers. Airlines' cancellation charges should not be more than the sum of basic fare and fuel surcharge. The government also seeks to ensure provision for free-of-cost correction of names only up to three characters within 24 hours from the time of actual booking.
Travel Beats is a community portal for international travelers. Subscribe to Travel Beats' free newsletter for latest air travel news, interesting travel stories, and upcoming India tourism updates.