With the temperature of Dubai to drop starting from October, Emirates Airlines is all set to woo its passengers with an opportunity to experience the Emirati hospitality for free during a transit layover. Like Etihad Airways and Qatar Airways, Emirates has announced to offer a free luxury stay in Dubai for a short period of time.
The free stay in Dubai at two of the city's most luxurious hotels – The Address Downtown and Address Dubai Mall – is valid for all Emirates flights from India to the USA and the UK in October, November and early December, except the third week of November (15-22).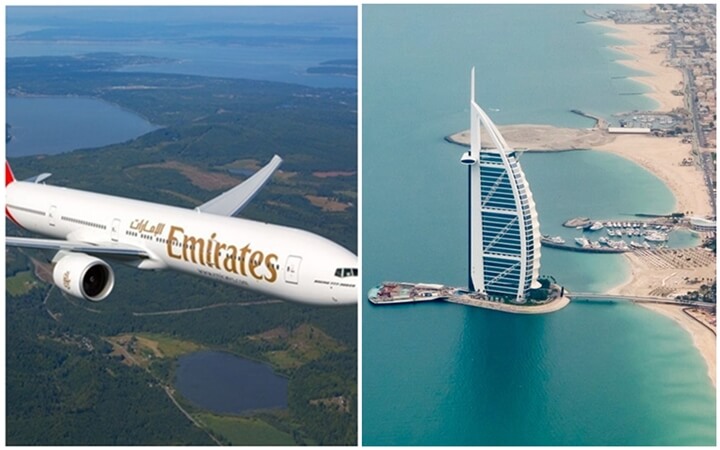 Emirates Airlines' passengers from Ahmadabad, Bengaluru, Kochi, Hyderabad, Chennai, Kolkata and Thiruvananthapuram, traveling to USA or Europe via Dubai, can avail the offer. As usual, the free luxury stay in Dubai for Emirates Airlines' travelers comes with certain conditions.
"The free stay in Dubai" offer is clubbed with Emirates flight tickets for business class and first class bookings made from September 24 until October 3, 2019. It must be availed during travel anytime between October 1 and December 10, 2019, except November 15-22.
The offer is not available to those planning to book Emirates economy flights from India to North America or Europe during the above-mentioned period for travel in October, November and December.
There is another condition to Emirates Airlines' "free stay in Dubai" offer. Travelers with confirmed first class reservation or business class flight tickets will receive free luxury accommodation for two nights in Dubai provided the transit layover is 10 hours of more.
The offer entitles travelers to a single room per ticket. Two adult passengers traveling together may be given a double room, based on availability. One child below 12 can share the room with parents. Notably, Emirates Airlines' offer does not include free transit visa to Dubai, unlike free transit visa to Qatar, 4-day free transit visa to Singapore, and Beijing's 6-day transit visa-free policy.
"It is highly recommended that travelers check whether the offer is valid for Emirates' basic business class fares. Also, those who upgrade from economy to business on Emirates flights need to check whether they are eligible for the offer," said the chief travel economist of Indian Eagle, a leading online travel booking portal in the US.
Notably, Emirates became the first non-US airline to have got approval for biometric boarding from the US Customs Border Protection. Emirates' passengers from any of the twelve US cities, that Emirates caters to, will be able to go through the fastest check-in process because of facial recognition technology at the airport departure gates.