On February 10, the government of India revised and eased the regulations for international arrivals. The new guidelines will take effect on February 14, 2022 (00.01 Hrs IST) for India-bound travelers' departure, entry and arrival. India has rescinded the classification of countries as 'at-risk' and 'non-risk' categories. Hence, the new guidelines, especially the post-arrival procedure, will equally apply to all international arrivals, irrespective of their travel origin and transit.
India's new guidelines for international arrivals rescind mandatory pre-departure RT-PCR testing for fully-vaccinated travelers from certain countries, including the USA, the UK, Singapore, Australia, Qatar, Ireland, New Zealand, Canada, and Mexico. Fully-vaccinated travelers from these countries should upload their completion certificate of COVID-19 vaccine schedule on Air Suvidha, alongside filling out a self-declaration form and declaring their travel history of the past 14 days.
If you're unvaccinated or partially vaccinated, you must take an RT-PCR test and upload the negative report, along with a declaration ascertaining the authenticity of the report, on Air Suvidha within 72 hours before undertaking the journey to India. Only children under 5 years of age are exempted from this requirement.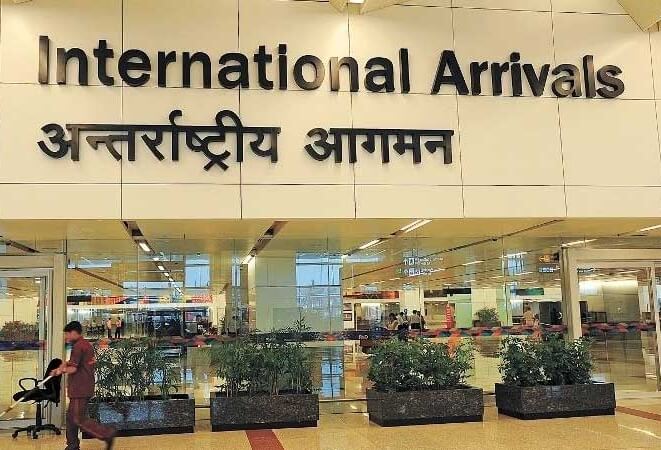 Pre-departure RT-PCR testing for international transit?
International flights to India via a third country may require you to take a pre-departure RT-PCR test because a negative report may be needed for smooth international transit. If you are fully-vaccinated and travel on Emirates flights to India from USA, you can transit via Dubai without a negative RT-PCR report. But fully-vaccinated travelers do still require a negative RT-PCR report uploaded on Air Suvidha for Etihad flights to India. Hence, it is advisable to check with your airline whether you need to take a pre-departure COVID-19 test for international transit.
There are no such hassles of traveling on nonstop flights to India due to no international transit. Being fully-vaccinated, you are good to travel to India from any of the countries whose vaccine card / certificate is recognized by Indian government. RT-PCR testing is required before departure.
Post-arrival RT-PCR testing and home-quarantine
Applicable from February 14, India's new guidelines rescind post-arrival RT-PCR testing for international travelers arriving from or through the countries, such as the UK, which are classified as 'at-risk' till February 13, 2022. You must have a full-vaccination certificate or a negative RT-PCR test report while traveling on international flights to India from USA and other countries. Effective from FEB 14, you are not required to take a post-arrival test at entry airports in India unless you are found symptomatic of COVID-19 in thermal screening or identified among 2% of the passengers of a flight for random testing.
If you are found symptomatic of COVID-19 during thermal screening on arrival, you will be isolated and tested as per the protocol. If you test positive with severe symptoms, you will be shifted to an institutional quarantine facility.
The government of India also rolls back the home-quarantine policy for international arrivals, as per the guidelines applicable from February 14. International arrivals, if found asymptomatic in thermal screening on arrival, shall monitor their health for 14 days after arrival. If you develop signs and symptoms of COVID-19 during self-health monitoring, you shall contact the nearest health facility or the national helpline number 1075.
Are you looking for cheap flight tickets for USA-India round trips this spring or summer? Indian Eagle has the best fare deals from Air India and other major airlines. You can conveniently book your travel online or call us at 01-800-615-3969 (24/7).