India's third largest gateway for international flights, Kempegowda Airport in Bengaluru, is getting preferential attention from major foreign airlines. With Air India's USA to Bangalore nonstop flights facilitating connectivity to South India in the post-pandemic era, non-Indian airlines are eyeing to leverage BLR International Airport's large-scale developments, including the world-class Garden Terminal 2.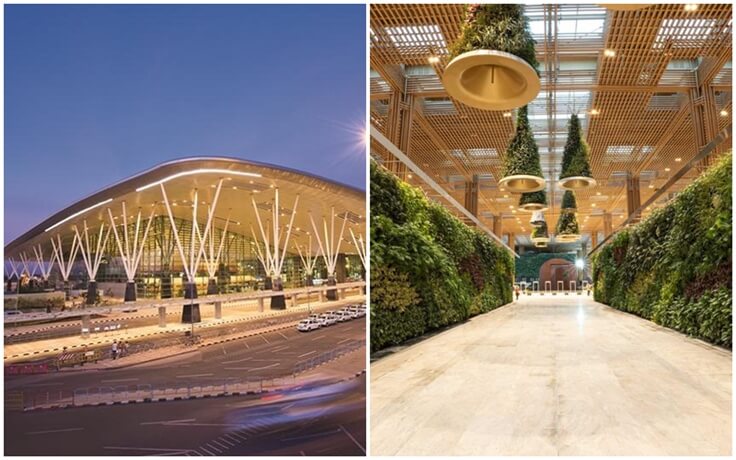 Bengaluru is the upcoming destination for Virgin Atlantic flights to India from USA via London Heathrow. The airline that caters to 12 major US cities including San Francisco, Boston, Florida, Seattle, Atlanta, Newark and NYC JFK announced a daily service to Kempegowda Airport, Bengaluru. The new service will take off on 31 March 2024. Virgin Atlantic's direct daily flight between London and Bangalore will provide connectivity on flights to and from the aforementioned US cities for those traveling between USA and India via Heathrow Airport.
Reportedly, B787-9 Dreamliner will be deployed for the upcoming Virgin Atlantic flights to Bengaluru in 2024. The aircraft has 31 Upper Class (business travel cabin) seats, 35 Premium Economy seats, and 192 Economy seats in three sub-categories (Delight, Classic, and Light). The airline offers exclusively designed social space for its Upper Class customers on A350s and B787-9s. Virgin Atlantic's Upper Class social space known as The Booth on some aircraft and The Loft on some other long-haul planes offers lounge-style leather seating with two 27-inch touchscreen monitors for immersive entertainment in luxury.
Virgin Atlantic's bulkhead seat and exit row seats having extra legroom can be reserved for a fee. The airline will cater to the growing demand for premium economy flights to Bangalore, the Silicon Valley of India. Like Emirates' Premium Economy service, Virgin Atlantic's Premium Economy 'makes a difference with little extra touches", such as wider seats with additional legroom, pre-order menu selection, expedited check-in, priority boarding, and dedicated baggage delivery service. Aloo Tikki with Pepper Pakora (fritters) and Salad, and Chicken Achari Curry are must haves among the new additions to the menu served on Virgin Atlantic's business class flights.
Of the best business class airlines flying to India, Lufthansa announced a new service to Bangalore as part of its network expansion plans. Weekly thrice Lufthansa flights to Bengaluru's Kempegowda Airport will take off from Munich starting 03 November 2023. The upcoming service will be operational alongside the current service from Frankfurt to India's IT hub. Further, it is said that the service between Munich Airport and BLR Airport will facilitate connection on Lufthansa flights to and from 20 US cities, thereby lessening the capacity crisis at the airline's primary hub, Frankfurt.
Lufthansa flights to India will see A350 aircraft with 21 to 24 Premium Economy seats on a one-way flight to Bangalore from Munich. Interestingly, Lufthansa's A350s will be equipped with new Allegris cabins and smart seat designs by the time the new service will commence and cater to the increasing passenger traffic to and from Bengaluru. A350s have two different configurations; one configuration has 48 seats and the other configuration has 67 seats on Lufthansa's Business Class flights to India.
Moreover, the Lufthansa Group has plans to introduce a new service to Bangalore via Switzerland. Swiss International Air Lines that operates direct flights to 7 US cities including Boston, Chicago, Miami, SFO, LAX and NY JFK is a subsidiary of the Lufthansa Group and the flag carrier of Switzerland. If the Switzerland to Bengaluru route is launched, Swiss Airlines will be operating it. Interestingly, the 'Stopover Switzerland' program is one of the perks of traveling on Swiss Airlines flights between USA and India.