A new complimentary visa scheme for inbound and outbound travelers on Qatar Airways flights transiting through Hamad International Airport in Doha came into effect today, November 1, 2016. The new transit visa permits free entry to Qatar for a stay of 5 to 96 hours. All transiting passengers of Qatar Airways flights from USA to India and on other routes through Doha can apply for it, regardless of their nationalities.
Announced in late September this year, the free 4-day transit visa is a tourist-friendly initiative by Qatar Tourism Authority and Qatar Airways in collaboration. It is expected to popularize Qatar as a tourist-friendly destination and get more international travelers. Approval of all visa applications is subject to the sole discretion of Qatar's Ministry of Interior.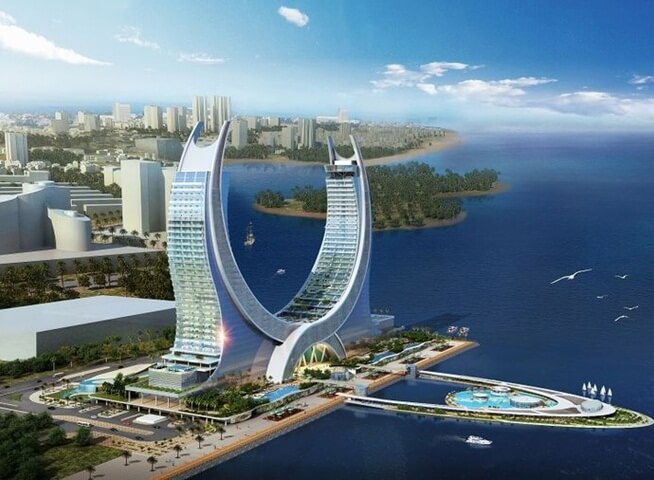 The new free transit visa to Qatar can be applied for online or at Qatar Airways' offices. Qatar Airways has revised its fares for all international flights having layovers in Doha to woo international tourists with the new visa scheme. Travelers can have a layover at Hamad Airport for 96 hours and make the most of the new transit visa without paying any additional fee.
However, the free transit visa to Qatar comes with an exception. Those traveling on Qatar Airways' outbound flights from Bahrain, Egypt, Iran, Iraq, Kuwait, Jordan, Lebanon, Oman, Sudan, Saudi Arabia, South Sudan and the UAE can have the new visa for free stopover in Doha only during the outward journey. The facility is not available on the return.
New Free Transit Visa to Qatar: Eligibility Requirements and Conditions
Qatar Airways' all transiting passengers including infants must have individual passports with minimum 6-month validity from the time of arrival in Qatar.
A vivid copy of one's passport must be submitted along with one's application at a Qatar Airways office or through the airline's website.
Applications for the new visa will be processed within 7 business days (excluding public holidays).
The 4-day free transit visa to Qatar will remain valid for 90 days or 3 months from the date of issuance for a single entry only.
The validity of the visa cannot be extended beyond 90 days. A fresh application is mandatory.
Passengers must produce a clear copy of the new transit visa while boarding Qatar Airways flights and at the time of arrival in Doha.
The new transit visa for free layover can be availed with confirmed tickets only for Qatar Airways flights transiting through Doha, not turnaround flights to and from Doha.
The duration of layover in Doha cannot be extended beyond 96 hours as per the policy of the new 96-hour free transit visa to Qatar.
Visa applications must be submitted minimum 7 days prior to one's scheduled travel on Qatar Airways.
Qatar's immigration ministry reserves the right to grant or deny entry to Qatar and free layover in Doha, which Qatar Airways is not responsible for.
If visa rejection or delayed visa issuance incurs additional expenses or loss to an international traveler, Qatar Airways is not liable for it.
Also Check Reasons to Travel on Qatar Airways Flights