India is a rolling stone that never gathers moss! To say precisely, India is on the wheels of development in all spheres including travel & tourism. Since the discovery of the first sea route to India by Vasco da Gama in 1498, India had been a prime target of the colonists including the Portuguese, the French and the British mainly for its abundant wealth till the end of the Second World War. In the post-independence era, the heritage of India has been a pull to the world. Since independence, India has come a long way in travel and tourism, which is a thriving industry with lots of untapped potential and employment opportunity, today. Though the annual number of foreign tourist arrivals to India is much lower in comparison with other Asian countries, India's inbound tourism is on a roll. Being a good player in international politics, India has witnessed consistent development in tourism over 68 years of independence. Today, the 69th Independence Day of India, we at Indian Eagle take a sneak peek at the colossal picture of ongoing and upcoming developments in India travel & tourism.
India's first Wax Museum in Kolkata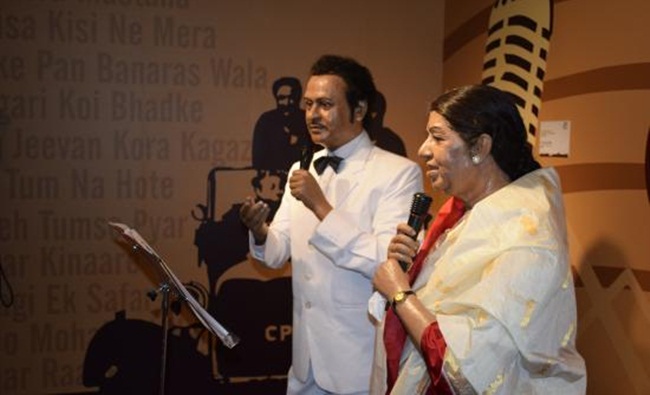 Kolkata is the first Indian city to have got a wax museum like Madame Tussauds in London. The museum has been named after Mother Teresa. Located in the city's IT hub, the museum exhibits lively statues of eminent leaders, celebrities and freedom fighters of India. Kolkata is about to get a Ferris Wheel on the Ganges like the London Eye on the Thames.
Indian Railways on a ride for the better
Train travel in India is an altogether different experience these days. Thanks to the evolution of locomotive engineering and technology for Gatimaan Express, Indian's fastest train from Delhi to Agra! Running at a speed of 160km/hr, it is faster than Shatabdi Express by 5 minutes. Ac double-decker train between New Delhi and Lucknow is another new feather in the cap of Indian Railways. India has eagerly been awaiting its first high-speed bullet train between Mumbai and Ahmedabad, which is under construction.
Easier Ways of pilgrimage in India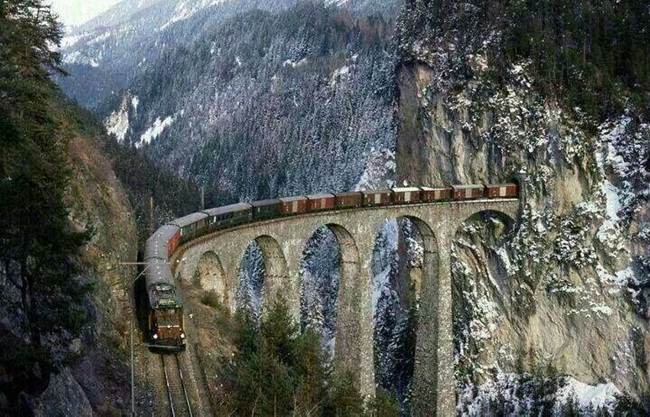 Pilgrimage is no exception to developments in India on the travel and tourism front. The newly laid Katra-Udhampur railway track has made pilgrimage to the hilltop Vaishno Devi shrine in Jammu & Kashmir easier than before. Being a democratic country, India is keen on developing Buddhist tourism. The state government of Maharashtra has shown interest in the ambitious project, which is currently limited to identifying the Buddhist spots to be developed across the country.
India offers e-tourist visa to 75 countries
With e-tourist visa to India available for the nationals of the United States, Canada, the United Kingdom, and China, the inbound tourism of India has taken a great leap for the better. Currently, tourists from 75 countries across the world are eligible for e-tourist on arrival in India. Recently, seven tier-II Indian airports including Jaipur, Amritsar, Gaya, Lucknow, Trichy, and Varanasi have been added to the e-tourist visa on arrival scheme.
Domestic air connectivity on a high
India has seen developments in aviation too. In 2014, the Airport Authority of India announced a plan to develop 200 low-cost, energy-efficient airports in tier II and tier III cities across the country over the next 20 years. A few days back, Indian aviation gave approval to a project for developing 5 regional airports including two in Karnataka, one in Rajasthan, one in Arunachal Pradesh and one in Odisha in order to leverage the tourism potential of remote regions through extension of domestic air connectivity.
Wi-Fi and online ticketing for heritage monuments
Tourism development in India has taken to heritage properties as well. Online ticketing has been implemented to facilitate hassle-free visit to India's most popular heritage monuments including the Taj Mahal, the Agra Fort, the Qutb Minar Complex and likes. Besides, visitors can access Wi-Fi connection and upload their selfies to social media instantly at those heritage sites. This tourist-friendly facility has gained huge response. The Khajuraho Temple Complex and Varanasi are among the latest among the Wi-Fi tourist spots in India.
Indian railway stations under Wi-Fi coverage
Wi-Fi at public places is a new cool in India. More and more travelers' reach to Wi-Fi Internet facility is being extended across Indian railway stations. Bangalore City Railway Station is the first to have been equipped with Wi-Fi connection in India. Recently, New Delhi Railway Station has brought under the purview of this project. Use of Wi-Fi is free for the first 30 minutes. Commuters can buy scratch cards at i-Fi help desks at those stations.
Airport-like hospitality at railway stations
16 Indian railway stations are to get premium lounges with airport lounge-like facilities at affordable rates. Hospitality at these railway stations is about to reach the next level. Jaipur, Sealdah, Howrah, Patna, Bhubaneswar, Secunderabad, Vishakhapatnam, Nagpur, Puri, Ahmedabad, Bilaspur, Dhanbad, Vijayawada and Ajmer are the stations to get executive lounges at the first phase of hospitality development by Indian Railway Catering and Tourism Corporation.
Security developments for female tourists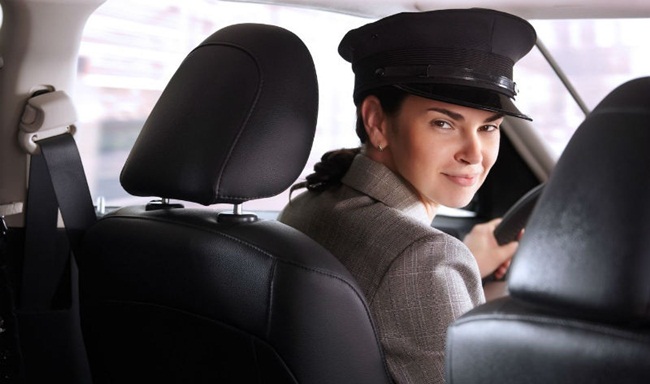 Developments in India are taking place to ensure security of women travellers. Women-only cab service for women is one of the developments that Goa and Kerala have witnessed to in last few months. The female drivers of the cabs under this initiative in interest of female tourists' safety are trained in self-defense techniques soft skills, customer relations and first aid. Kerala and Goa's women-only cab service is equipped with GPS system and panic alert system.
Incredible India Helplines for women travelers
The launch of "Incredible India Helplines" for domestic and international women tourists is one of the remarkable developments in India travel & tourism niche. 1800111363 and 1363 are the helplines for domestic and international female tourists respectively. Currently available in two languages: English and Hindi, the "Incredible India Helplines" will be rolled out in 12 international languages soon.
Innovations in India travel and tourism
The state tourism of Tamil Nadu has planned to introduce helicopter services for foreign tourists in the state. Madurai will be the primary hub of operations for helicopter tours to Kanyakumari, Mandapam and Kodaikanal. Tamil Nadu is globally famous as a state of temples of the Dravidian architecture. The God's Own Country, Kerala has launched water taxis and AC boats on backwaters in a bid to fetch more luxury tourists. Kerala has teamed up with UNESCO to restore the faded glory of the ancient Spice Route, which connected 31 countries in the bygone eras. Odisha, a coastal state of India on the Bay of Bengal, is supposed to get India's second Rock Garden. The sculptural exhibits in the garden will be made of rock and stone. Odisha' Rock Garden will have amusement facilities too.
New tourist attractions across India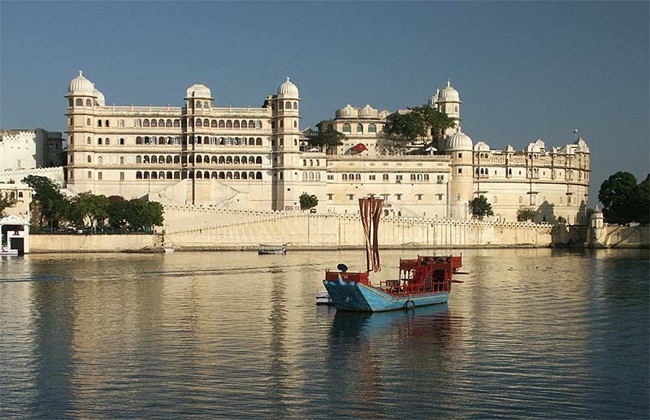 Tourism developments in India include innovations being implemented across the country. Gwalior, a historical city in the Indian state of Madhya Pradesh, is to set up a museum on Rani Laxmibai, whose name is remembered for her bravery in the Revolt of 1857. Udaipur, a heritage city in the Rajput region of Rajasthan, has got a new tourist attraction and that is India's biggest telescope – the Multi Appplication Solar Telescope. An environment-friendly plan to build ropeway for tourists in Shimla and Rohtang Pass has recently been proposed. Mumbai is the first Indian city to be proposed for a floating hotel. Goa has proposed to transform the 85-m tall lighthouse on the Aguada Plateau into a tourist attraction like Dolphin Nose in Andhra Pradesh and False Point in Odisha.
Upcoming museums for literature lovers
Indian government has decided to convert the houses of George Orwell and Rudyard Kipling, two eminent authors in English literature, into museums for literature lovers. George Orwell, A British novelist who is famous for "Animal Firm" and "1984", was born in the Indian state of Bihar. Rudyard Kipling, a Nobel Prize awardee in Literature who is famous for "The Jungle Book," was born in Mumbai (then Bombay).
India travel on wings of global popularity
The growing recognition of Indian heritage and the increasing number of foreign tourist arrivals (though much lower compared to the numbers of FTPs to other countries) are among the leading reasons of ongoing and upcoming developments in India travel and tourism. In the end of 2014, the National Geographic listed Hyderabad as the world's second best place to see in 2015 and incorporated Goa as the 6th best nightlife destination to its guide for the year 2015. The Victoria Memorial Hall, which is often referred to Kolkata's Taj Mahal, has recently entered TripAdvisor's Hall of Fame, which is an international recognition. According to a report based on the analysis of Google search trends in the beginning of 2015, the Charminar of Hyderabad is the most searched Indian monument. It is followed by the Golconda Fort and the Salar Jung Museum.
Indian Eagle, a Texas-based leading travel organization, is a trusted partner of Indian Americans and Americans in booking their best flights to India at the lowest prices. The best service is guaranteed!