What are the best places to visit in Kerala? Alleppey, Munnar, Kochi, Kovalam, Bekal, Wayanad, Thrissur, Varkala, Kochikode….You may not find Thekkady on the lists of top tourist places in Kerala. Thekkady in Kerala is one of the lesser-known holiday destinations in South India. Recently, the Pacific Asia Travel Association (PATA) CEO Challenge 2015 named Thekkady as the world's top emerging tourist destination, which brought it to the limelight of global tourism.
Thekkady in Kerala is one of the few places where you can feel the bliss of nature and hear the song of William Wordsworth's Solitary Reaper. Rich in wildlife and stepped in greenery, it brims with peacefulness. Located near the border of Kerala and Tamil Nadu, Thekkady is full of interesting things to see. The best time to visit Thekkady is winter from October to February though it has pleasant weather round the year. We at Indian Eagle explore Thekkady to reason why it is a must visit in Kerala India.
Best Places for Sightseeing in and around Thekkady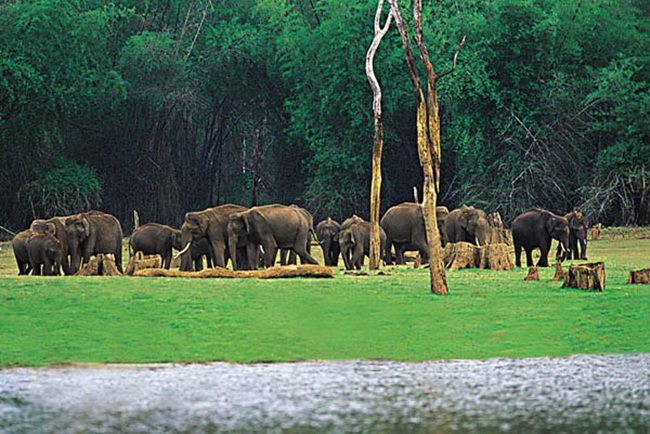 Periyar Wildlife Sanctuary
Periyar Wildlife Sanctuary in Thekkady is one of the best wildlife sanctuaries in Kerala. Spread over an area of 777 kms and surrounded by the Cardamom hills, the sanctuary is home to various kinds of animals like tigers, elephants, Sambar deer, Nilgiri tahr, langurs, flying squirrels, endangered lion-tailed macaque, etc. It makes Thekkady in Kerala worth visiting for wildlife tourism. India's largest man-made lake is situated in Periyar Wildlife Sanctuary. Don't let herds of elephants around the lake, go unnoticed.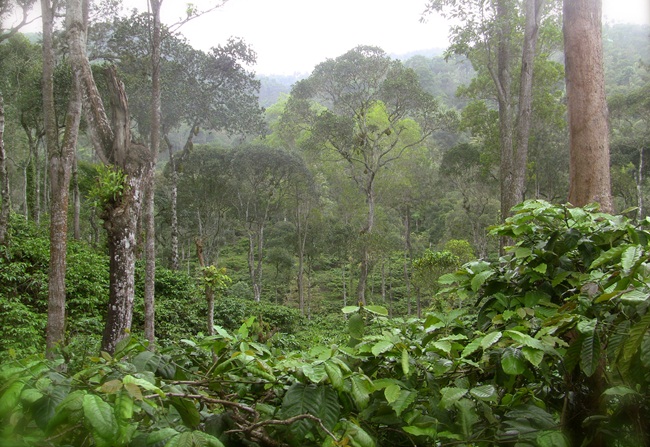 Spring Valley Mountain
The vintage point to catch amazing views of the Periyar Wildlife Sanctuary is the top of Spring Valley Mountain at a distance of 4 km from Thekkady in Kerala. Called Kurisumala by the locals, the Spring Valley Mountain has trekking trails. There is a church on the hilltop, too.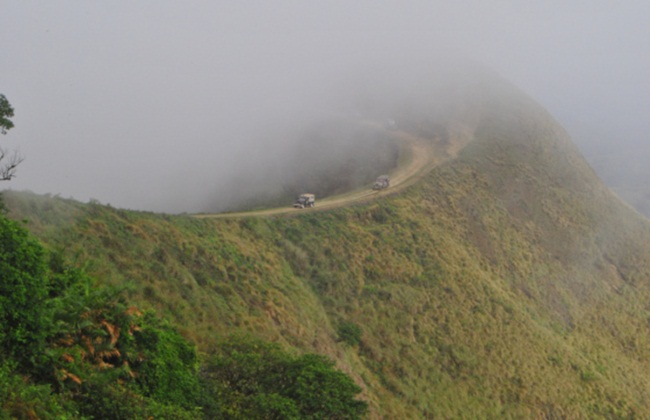 Pandikuzhi Hills
If you are a photographer or poet seeking inspiration for a new work of art, do visit Pandikuzhi at an altitude of 2700 feet above the sea level. A 5-km drive from Thekkady in Kerala, Pandikuzhi Hills boast scenic landscapes and gurgling waterfalls. Adding to the green beauty of this tourist place is a variety of flora. If photography is not your cup of tea, you can hit the trekking trails here.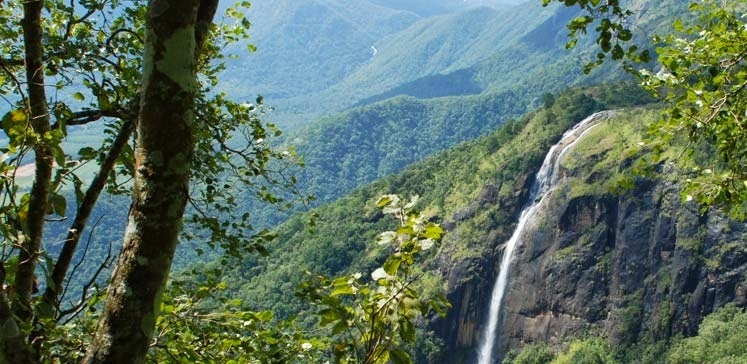 Chellarkovil Village
Chellarkovil is one of the beautiful villages in Kerala. Dotted with cascading waterfalls and carpeted with lush greenery, Chellarkovil Village is worth visiting for picnics in coconut grooves. There is a watchtower with a telescope on a hilltop, which is named "God's Own Balcony." The village is only 15 km from Thekkady in Kerala.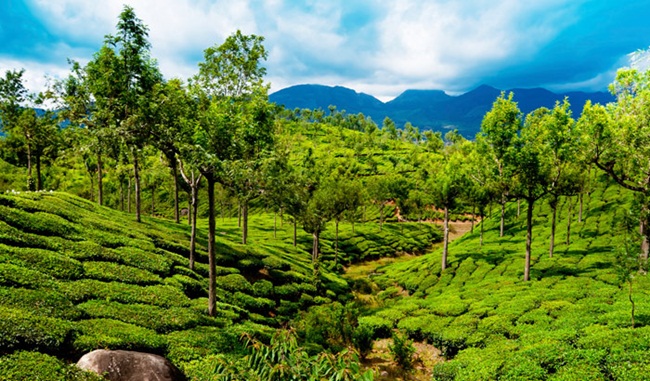 Vandiperiyar
How is it to take a leisurely walk in tea or coffee gardens? If such an activity in company of nature gives you peace of mind, visit Vandiperiyar which is only 18 km from Thekkady. You can also see pepper plantations here. Do stop by the Government's Agricultural Farm and Flower Garden where you can see rare orchids and roses.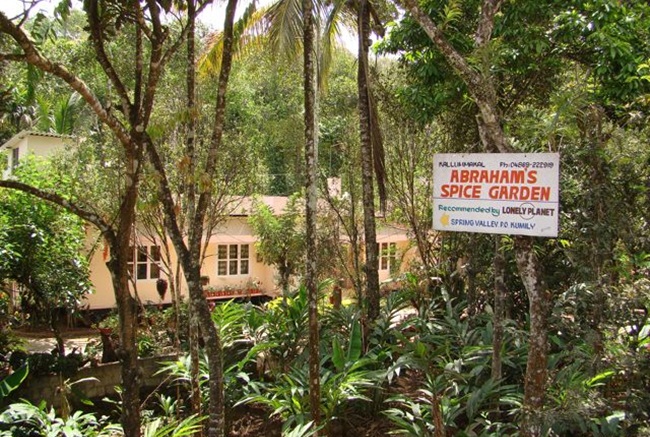 Abraham's Spice Garden
Kerala is famous for Ayurveda and spice farming the world over. A visit to Abraham's Spice Garden at a 15-km drive from Thekkady will quench your curiosity about Ayurveda and spice farming. Surrounded by thick shrubs, Abraham's Spice Garden arranges educational tours for tourists.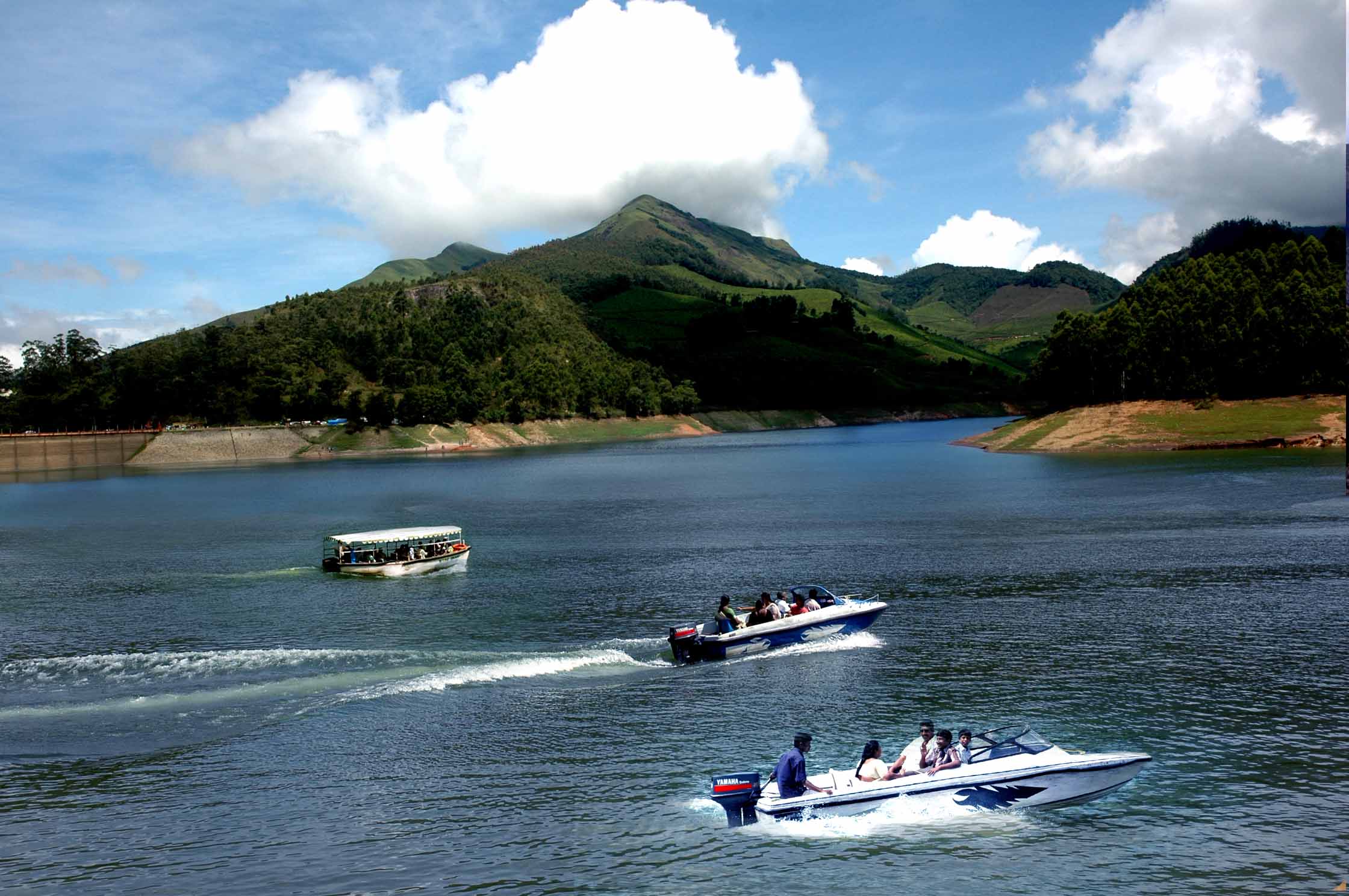 Grampi
Grampi, rich in wildlife, is a perfect holiday retreat for Ayurvedic treatments in Kerala. It is a hill station with rocky plains, lofty peaks, trekking trails in dense forests, and panoramic landscapes, at a distance of 24 km from Thekkady in Kerala.   
Interesting Things to Do in Thekkady
Though Thekkady in Kerala is a holiday retreat in the lap of nature, it will not let you lie back. It throbs with tourist-friendly activities for pleasurable indulgence. Trekking, photography, hiking, elephant ride, rafting, and sightseeing are the popular activities in Thekkady. Trekking is a major activity here because of many trails crisscrossing through forested and hilly areas. Don's miss the pleasure of photography in Thekkady where there are beautiful landscapes with cascading waterfalls, sprawling tea and coffee plantations, forested hills, rich wildlife, etc. Do ride an elephant in the Periyar Wildlife Sanctuary, get an Ayurvedic massage, go for rafting, hike along the paths through forests, explore the local culture of Thekkady, experience the village life there, etc.
How to Reach Thekkady
Thekkady is accessible via roadways from all major tourist places in Kerala. The nearest railway station is Kumarakom at a distance of 114 kms from Thekkady, and the Madurai railway station is around 136 kms away. Cochin International Airport is the nearest airport. Thekkady is 211 km away from Thiruvananthapuram International Airport.
Indian Eagle books cheap flights to Cochin International Airport from the USA and Canada. Check our airfare deals for travel to Kerala on IndianEagle.com and get the best.