SMS: Dad, bring a beautiful piece of handicraft for my study room from Kerala. Don't forget. Take care. Bye.
EMAIL: Dad, what have you bought for mom? Please, do bring something for her too. Good night!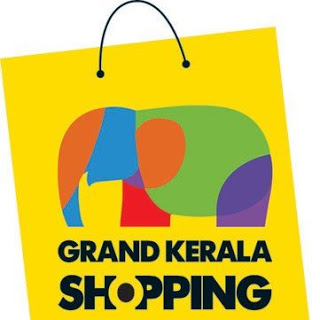 Are you wondering what to buy and where to buy in Kerala? Don't' worry! Kerala is gearing up fast to host a grand fiesta for shoppers, travelers and tourists. Grand Kerala Shopping Festival defines the pleasure of shopping in God's Own Country. If you have already flown to Kerala, or if you are flying to Kerala in December or January, attend the shopping fest and collect souvenirs for your family. You might have visited or heard about Dubai Shopping Festival or Singapore Shopping Festival. Grand Kerala Shopping Festival successfully competes with them.
Kerala Tourism holds lots of brand value which the government has been leveraging to boost commerce and trade of the state. Besides, Kerala has evolved into an international shopping destination with this festival not only in India but also in Asia. Grand Kerala Shopping Festival (GKSF) has internationalized both tourism and trade of the state that in turn contributes to the economic growth of the nation.
Thousands of brands from across the country participate to make the festival a mammoth gala. The variety of products and goods is so huge as well as wide that making a particular choice is a most difficult task for shoppers. The festival presents rich merchandise of garments, textiles, jewellery, handicrafts, handlooms, ayurvedic products, home improvement items, kitchen appliances, cars, books, electronics, etc. at more than 3000 outlets across Kerala.
Grand Kerala Shopping Festival has been scheduled to continue from December 15, 2013 to January 30, 2014. This festive season of Kerala for shoppers is full of commercial activity. Brands and shopping outlets woo shoppers of all types with discount offers and schemes. With colorful merchandise on display, the festival is full of catching visuals. Rows of shops are set up in different pavilions based on different categories of products. The order of things is a highlight of the shopping festival which draws an incredible crowd of shoppers in lakhs.
A sprawling food court where shoppers and travelers are served both ethnic and exotic cuisines is a special attraction of Grand Kerala Shopping Festival. Even, leading hotels, restaurants and houseboat services turn up to woo visitors during the fest. GKSF puts an end to your quest of the things that you are looking to buy in Kerala. To say precisely, visit Grand Kerala Shopping Festival to make the most of your Kerala tour in India.
Hope, you have got what to reply in response to your child's SMS and Email. If you have not booked your trip to Kerala yet, log on to IndianEagle.com and book the cheapest flight to Trivandrum International Airport. What is the lowest airfare today may not be the same tomorrow!