With a lineup of glittering Indian events in 2017, California has become a springboard of entertainment for its Indian community. Recently, the Indian Film Festival of Los Angeles 2017 came to an epic end after four days of cinematic and cultural extravaganza. Let the month of July come, and the Indian Academy Awards 2017 in San Francisco Bay Area will spell a high time for California Indians. The two-day ceremony will be followed by the San Diego International Film Festival in October 2017.
The California Indian community is already full of buzz about the first-ever 2017 Indian Academy Awards in San Francisco Bay Area. To be held on July 7 and 8, the Indian version of Academy Awards was announced by renowned actor Shah Rukh Khan at the US Consulate in Mumbai, and launched by eminent actress Madhuri Dixit in California in January this year.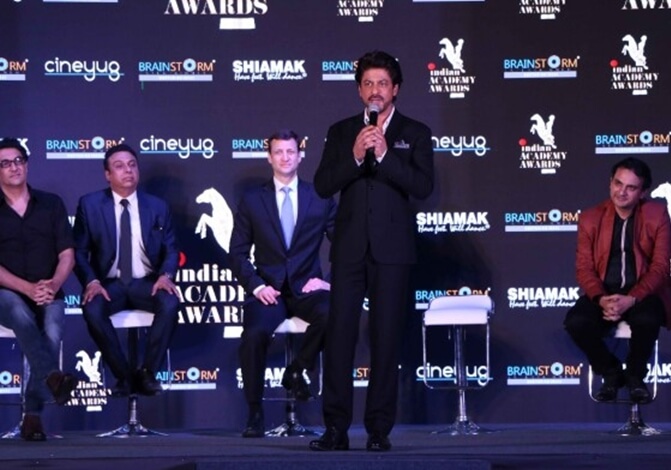 Among the San Francisco Bay Area Indian events in 2017, the award ceremony will be soaked in the grandeur and glamor of glitterati from across the border: India and USA. Reportedly, Shah Rukh Khan himself will host the Indian Academy Awards 2017 in San Francisco Bay Area, and Madhuri Dixit will also grace the inauguration with her unmatched glamorous presence on the dais. The event schedule includes live performance by the crème de la crème of Bollywood, Hollywood and South Indian Cinema.
Asia's largest production company Cineyug in India and Los Angeles-based Brainstorm Media joined hands to bring the first-ever Indian Academy Awards to Silicon Valley where many Indian American entrepreneurs and professionals are excited about this upcoming event. Indian American physician Dr. Sanjay Gupta from New Jersey, who became a social media celebrity having 2 million twitter followers, and who was the second most popular doctor of 2016 in USA, is a co-founder of the Indian Academy Awards 2017 in San Francisco Bay Area.
The Indian Academy Awards 2017 California is not just about entertainment, but an entertainment program for a cause. According to Dr. Sanjay Gupta, it will support Mijwan Welfare Society, an NGO run by eminent actress Shabana Azmi, legendary poet Kaifi Azmi's daughter. Another objective of the award ceremony is to support the Women Achievers Awards for successful women in Indian Diaspora.
Launched on the International Women's Day 2017 in March, the Women Achievers Awards felicitates women of exceptional caliber from the Indian community worldwide by recognizing their contributions as well as achievements and share their success stories. It is intended to encourage and inspire women in general with success stories of women philanthropists and entrepreneurs in India and abroad.
Music and fashion show are other two attractions of the Indian Academy Awards 2017 in San Francisco Bay Area. The event will be choreographed by Shiamak Davar who is known as the pioneer of contemporary dance in India. "The Indian Academy Awards 2017 California is a platform for real-time cultural exchange among cinema lovers in India and USA besides being a cinematic celebration for Indians in America," according to Brainstorm Media.
Subscribe to our free newsletter or watch out this space for venue and ticketing details of the Indian Academy Awards California 2017.
Travel Beats is a community portal for Indians in USA by Indian Eagle, a US-based, leading travel organization booking the best flights to India from San Francisco for the guaranteed lowest airfares. Travel Beats publishes news and stories of the Indian community besides sharing the latest travel, visa and immigration updates.