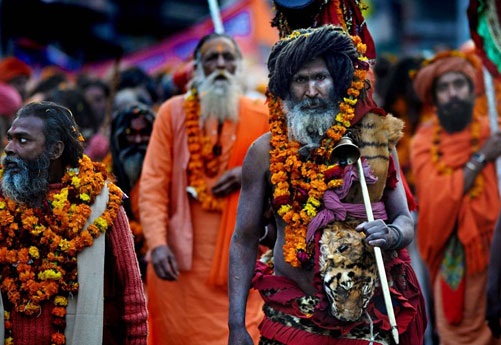 There is good news for the NRIs in the USA and Canada, who missed the ongoing Kumbh Mela in India. To their surprise and pleasure, the Sanatana Hindu Sangha of California has undertaken a great initiative to celebrate India's biggest festival in America this February 22. The Kumbh Mela celebration in California will be like a home away from home for the Indian Americans. The ceremonies of this timeless Indian festival will be observed on the Excelsior Grounds in Norwalk.
During a press conference at the Vedic Temple in Montclair in California on February 8, Tejomaya Swami declared his decision to organize the Kumbh Mela in the United States so that Indian Americans connect with the native tradition as well as culture of India and experience the spiritual significance of the festival.
In presence of the other members of the Sanatana Hindu Sangha, Tejomaya Swami detailed out that the celebration would begin with a grand procession of the idols of the Hindu deities from the temples as a collaborative effort by the organizations and would conclude with the "Ganga Snaan" (holy bathing ritual) ceremony when the idols would be dipped in a pool of water sanctified with the Ganga Jal from India.
Then, the holy water of Ganga would be sprinkled as a divine blessing over the attending devotees in order to purify their bodies and minds. The Kumbh Festival celebration would culminate with a message of peace and spirituality from the "Mahamandaleshwar", the head of the Sanatana Hindu Sangha and the monks of other Hindu organizations in the USA. it will be followed by bhajan (holy chanting) and distribution of prasad.
The Kumbh Mela – the confluence of religious faith, cosmic energy, ethereal power and divine love on earth. It is the oldest festival which is attended by the largest number of devotees in the world. This year, the Kumbh Mela started on January 27 and will end on February 25 in India. Click "Kumbh Mela, the biggest festival of Incredible India" to know more about it.
Indian Eagle advises the NRIs who wish to attend the upcoming Kumbh Mela in California, to contact at (714) 936-1439.