The US Citizenship and Immigration Services (USCIS) has issued a new alert for H1B applicants from India, China, South Korea and other countries. In the latest directive released during the teleconference on March 6, USCIS has mandated a specific start date of employment in the upcoming H1B visa applications.
The H1B visa filing period will commence on April 2, 2018. The USCIS officials have confirmed that April 2 is not a federal holiday in the United States. Petitions for H1B visa will be accepted from April 2 until April 6. The federal immigration agency has not yet announced the date of premium processing service for the upcoming visa filing season.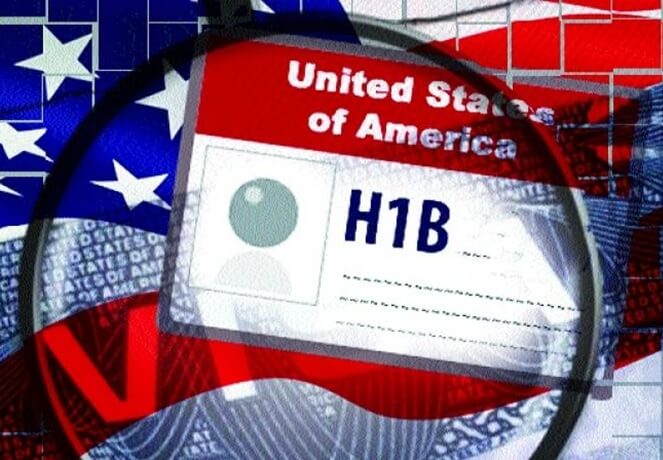 H1B visa applications without a definite date of employment commencement will be turned down outright, according to USCIS. Petitions having a tentative date of employment, or words like 'ASAP' or 'subject to approval' which does not ascertain employment assurance will be rejected. To say in precise terms, H1B visa petitioners should not miss a specific date of employment commencement in their applications now onwards.
The H1B visa cap has not been increased. It is as same for the fiscal 2019 as previous years. 65000 H1B visas will be granted under the 'regular cap' for employment in the science, engineering and information technology sectors. In the 'master's exemption category, USCIS will grand 20,000 H1B visas to foreign professionals with advanced degrees from recognized American colleges or universities. Certain non-profit organizations and educational institutions can employ foreign workers on H1B visa under the fiscal H1B cap exempt category.
Also Check: Indian Embassy in USA Warns Indians of Fraudsters 
No hike in the H1B cap numbers for the fiscal 2019 has disappointed conglomerates in the United States. The immigration service provider Envoy' Third Annual Immigration Trends report states that US-based multinational companies are looking to hire more foreign professionals to stand out in global competition. The report is based on the response to a nationwide survey conducted among 401 HR managers and recruiting professionals in the USA.
The companies that participated in the survey emphasized their need to hire more foreign nationals in 2018 and 2019, whereas the Trump administration stands its ground with a series of H1B visa reforms to cut down the strength of foreign workers in America. 53% of US-based employers are looking to increase their companies' foreign human resource in 2018. Seven out of 10 employers opine that global workforce is one of the critical benchmarks of their geographically strategic success.

However, in the 90-minute long teleconference, USCIS made it clear that H1B visa applications will be subjected to "strict standards" including qualifications and skills.