"You can take an Indian out of India, but you can never take India out of an Indian". Indian Diaspora has once again stood up to this. From political heavyweights of America, including Joe Biden and Kamala Harris, to Indian American CEOs and billionaires – everyone has expressed solidarity and support for the COVID-hit India amid #oxygenemergency. After White House declined India's request for supply of vaccine raw materials, referring to the Biden administration's 'responsibility to the American people' as the first and foremost priority, President Biden agreed to return the favor with COVID aid package to India, following two days of the Indian American community's mounting pressure on him. In April 2020, India sent a consignment of hydroxychloroquine, an anti malarial drug, to its ally, USA, when the latter was slipping under the grips of the pandemic.
In his urge to the White House, Congressman Raja Krishnamoorthi wrote, "We are currently sitting on close to 40 million doses of the AstraZeneca vaccine in the US stockpile, a stockpile which we're not using and which we've already opened to combat the pandemic in Mexico and Canada. In order to protect public health and our international economy, we need to get these vaccines out the door now. I respectfully, but strongly, call on the Biden administration to release millions of AstraZeneca vaccine doses to the hardest-hit countries, including India, Argentina, and potentially others."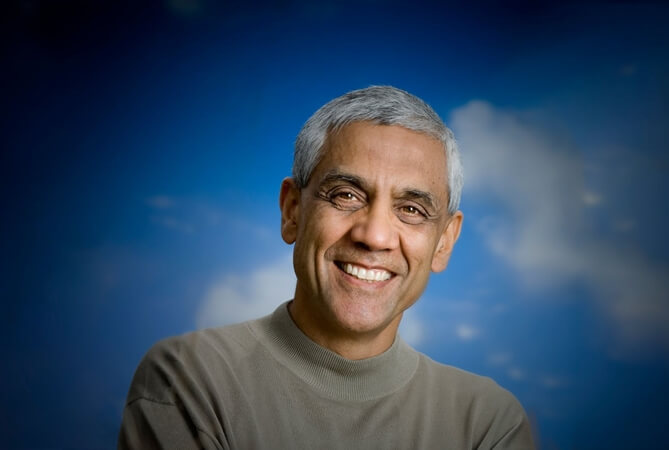 One of the wealthiest Indian-origin billionaires in America, Vinod Khosla from California offered to help Indian hospitals running short of medical oxygen for COVID patients and pledged a donation of US$10 million for oxygen supply. Saddened by India's increasing numbers of COVID positive cases in the second wave of the pandemic, Vinod Khosla tweeted,
"I'm willing to fund hospitals in India that need funding to import bulk planeloads of oxygen or supplies into India. The Khosla Family is adding $10 million to @GiveIndia and hoping others will join in this urgent need. There is large and very urgent need and a day's delay costs lives. One day at one hospital without oxygen had 8 people die gasping for breath."    
In the same tweet, he asked India's public hospitals and NGOs to reach out to him for help. In another tweet, he urged President Biden to send the stock of Astra Zeneca vaccines to India. He tweeted, "The AZ vaccine is unlikely to be ever approved in the US given current alternatives here. @Potus should absolutely release all doses since Moderna and Pfizer can supply US needs". Indian-American Republican Ro Khanna responded to his tweet, emphasizing the urgency of medical help that India needs badly. The US Chamber of Commerce echoed similar sentiments about India struggling to battle the pandemic and called on the President to ship Astra Zeneca vaccine doses to India, Brazil and other countries where the Novel Coronavirus is taking a heavy toll on lives.
With net worth US$ 2.9 billion, Vinod Khosla, along with his wife Neeru, joined the Giving Pledge in 2011 and agreed to give away half of their wealth to charity. Khosla, the founder of Silicon Valley-based Khosla Ventures that invest in robotics, biomedicine and other experimental technologies, is an IIT alumnus from New Delhi. With a degree in engineering from India, he shifted to the US in 1970s and studied masters in biomedical engineering at Carnegie Mellon University and pursued MBA at the Stanford Graduate School of Business. He is on the board of trustee for Blum Center for Developing Economies at the University of California, Berkeley. The Center finds and studies experimental solutions for developing nations to deal with abject poverty.
Born to an officer in the Indian Army, billionaire Vinod Khosla has pledged $600,000 to Wikimedia Foundation headquartered in San Francisco. His wife, Neeru Khosla co-founded CK-12 Foundation, a nonprofit on the mission of providing better access to low-cost K-12 education in America and abroad. NASA and Microsoft teamed up with CK-12 Foundation to produce educational resources in 2010 and 2013 respectively. The American Academy of Achievement honored Vinod Khosla with the Golden Plate Award in 2000.
With India having reported over 3 lakh positive cases daily for the past few days, Indian American CEOs, including Google's Sundar Pichai and Microsoft's Satya Nadella offered to help the country, where they were born, with funds and technical expertise."Devastated to see the worsening COVID crisis", Sundar Pichai offered to make an aid of INR 1.35 billion from Google and its employees. Satya Nadella tweeted, "Microsoft will continue to use its voice, resources, and technology to aid relief efforts, and support the purchase of critical oxygen concentration devices."