Latest Update: Workday's CEO Aneel Bhusri, one of the richest Indian Americans, has generously donated $1 million towards the fight against COVID19 in California. The donation to the Give2SF fund that was instituted in March 2020 will be utilized to help small businesses in San Francisco hit by the Novel Coronavirus pandemic.
Indian Americans are not only pushing the vehicles of innovation in the United States and fueling the US' economic growth but also contributing generously to several social welfare programs. In the history of America, there are many individuals and couples of Indian origin who have donated millions of dollars to their alma maters. Among them are Florida-based Dr. Kiran Patel and Dr. Pallavi Patel who featured in our series of inspiring stories of philanthropy for donating $171,500 to build affordable homes for the needy and $200 million to Nova Southeastern University for health care development.
Indian American entrepreneur Aneel Bhusri is the latest talk of the town at Travel Beats, a leading Indian community portal by Indian Eagle. The cofounder and CEO of Workday Inc., Aneel Bhusri recently announced to join the Giving Pledge and donate more than half of his wealth to various noble causes. His business partner, Allison Bhusri made the same commitment. With a net worth of $2.2 billion in 2019, San Francisco-based Aneel Bhusri is one of the 10 wealthiest Indian American billionaires, according to Forbes Magazine.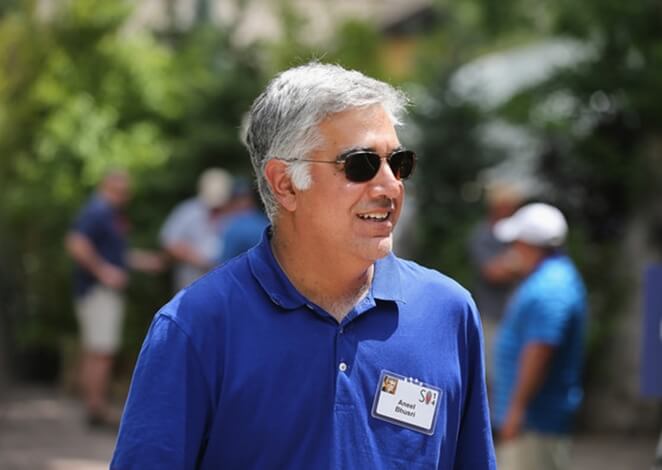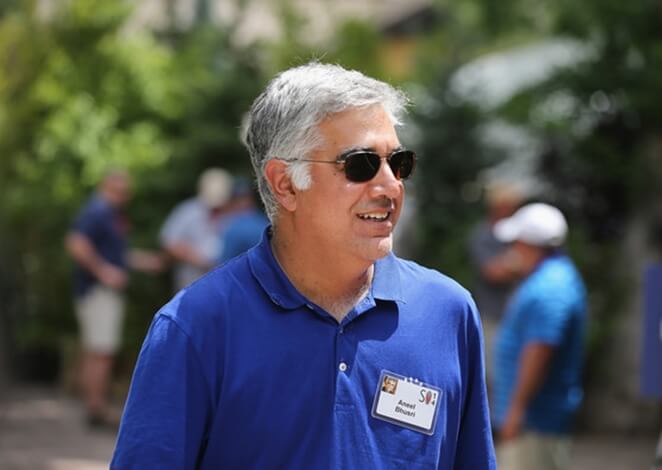 Instituted by Bill Gates, Melinda Gates and Warren Buffett in 2010, the Giving Pledge is a leading group of nearly 200 philanthropists from 22 countries including India and the United States. There are 40 from the US alone. Workday Inc. CEO Aneel Bhusri and cofounder Allison Bhusri are among the 14 new signatories, including Rohini and Nandan Nilekani of India.
Born in New York, Aneel Bhusri is an alumnus of Stanford University and Brown University. He is an enterprise software professional and investor too. On completion of MBA, he started his career as a corporate finance analyst at Morgan Stanley. In 1993, he was employed as director of planning at PeopleSoft, a software company and became vice chairman for product strategy & marketing by the time Oracle acquired it in 2004.
A resident of San Francisco, Aneel Bhusri has been an advisory partner at Greylock since 1999. Greylock is a leading venture capital company known for funding such world-class conglomerates as Facebook, Tumblr, Dropbox, Groupon and Airbnb. He also serves on the board of several companies which Greylock has made investment in so far, other than being a member on the board of directors at Intel.
Among the American billionaires of Indian origin, Aneel Bhusri is said to be a down-to-earth, employee-centric, savvy businessman who believes in pay parity at workplace and the power of mentoring young people. In 2016, he signed the White House Equal Pay Pledge and committed to ensure pay parity at Workday. He connects with the young workforce at Workday and motivates them to achieve their own professional growth as well as the company's goals.
Travel Beats is an Indian American community portal owned by Indian Eagle, a trusted travel booking organization for Indians in USA. Subscribe to our free newsletter and stay tuned to latest news & stories of Indian Americans, Indian events in USA, US visa & immigration news and US to India travel updates.