The ideals of Swami Vivekananda, Mother Teresa, Mahatma Gandhi and Sister Nivedita do not rot unlike mortal things or beings. Their principles of serving humanity did not disappear with the departure of their souls from earth. Generous, kind-hearted philanthropists like Indian American Shefali Kalyani share their principles and keep them alive through good work for noble causes.
Based in the US state of New Hampshire in the North England region, Shefali Kalyani is on a mission to feed the poor and provide the needy with clothes. She founded We Care Charity, a 501C3 certified non-profit organization in order to concretize her mission and vision of service to the underprivileged in India and the United States.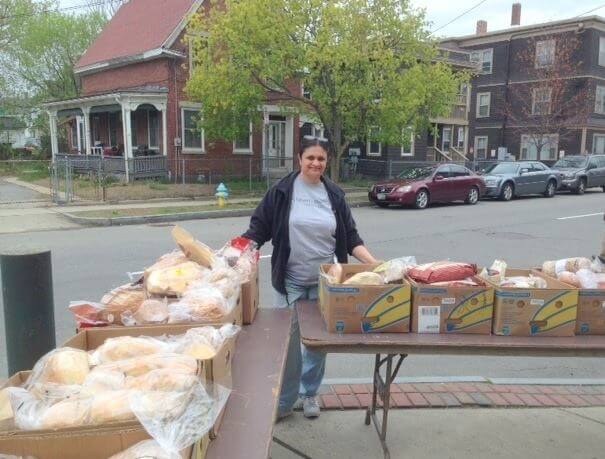 This inspiring story of We Care Charity and its founder Shefali Kalyani is part of our continued effort at Indian Eagle to promote good work for noble causes by Indians in the USA and the rest of the world.   
How We Care Charity Happened to Shefali
A former business analyst by profession, Shefali Kalyani was not bitten by the bug of philanthropy one fine morning or in a sweet dream. The idea of service to humanity had been close to her heart for long. It had been a long-cherished dream until it came true in 2012 when she called local soup kitchens in Salem and requested them to lend a hand in feeding the poor.
Initially, Shefali faced rejection and met with a deaf ear to her calls just as any good work begins with obstacles. But, she neither gave in to disappointment nor let hopelessness shroud her dream. She kept calling and following up with restaurants. After a few months of her pursuit, she got a call from Nashua Soup Kitchen to cook and serve dinner to the poor. Her family and friends joined and assisted Shefali in serving the first meal to 200 people.
Challenges on the Way to We Care Charity
It was her first step towards what we see today in form of We Care Charity in Salem, New Hampshire. However, new challenges kept coming her way with the next steps. Besides a mounting heap of work, the most gnawing challenge is to collect fund and find like-minded volunteers for furthering the mission and vision of We Care Charity, as Shefali Kalyani told Travel Beats, a leading community portal for Indians in the USA.
When it came to choosing between her full-time job and We Care Charity, Shefali followed her heart and picked the latter, service to humanity. Now she dedicates her full time to various projects at We Care Charity. She along with her husband, Vinay is actively working in India and New England, USA. Apart from offering the philanthropic service at 12 soup kitchens and 3 children's homes in New Hampshire and Massachusetts, We Care Charity is present in Ahmedabad and Pune, India.
We Care Charity in USA and India  
At present, Shefali Kalyani and her group at We Care Charity serve 1800 meals and donate 16,000 pounds of clothes every month. Unlike most feed-the-poor programs across the United States, We Care Charity and its partners serve fresh, home-cooked meals, not restaurants' leftover food, in Salem, Portsmouth, and Nashua. They never collect or distribute canned or frozen food as their utmost priorities are quality service and good health.
Shefali and Vinay provide grains to 50 impoverished families in India under the "Food for Education" program at We Care Charity. The program has made it possible for the children from those families to attend school without worrying about food. We Care Charity also provides for 13 students' education at private schools in India.
Also Check: How Indian American Women Champion Noble Causes in India and USA
How to Contribute to We Care Charity
Shefali Kalyani is inviting contributions to We Care Charity's programs in New England and India. There are opportunities to sponsor meals at a children's home for $175 and meals at a soup kitchen for $300 in New England, USA. Those looking to do community welfare in India can fund We Care Charity's "Education with Grain Distribution" project for economically underprivileged families or donate $350 per annum for one child's education in a private school.
Shefali is also looking for volunteers who will help with the ongoing projects and upcoming initiatives at We Care Charity in Salem. Recently she organized a fund-raising music evening in Massachusetts.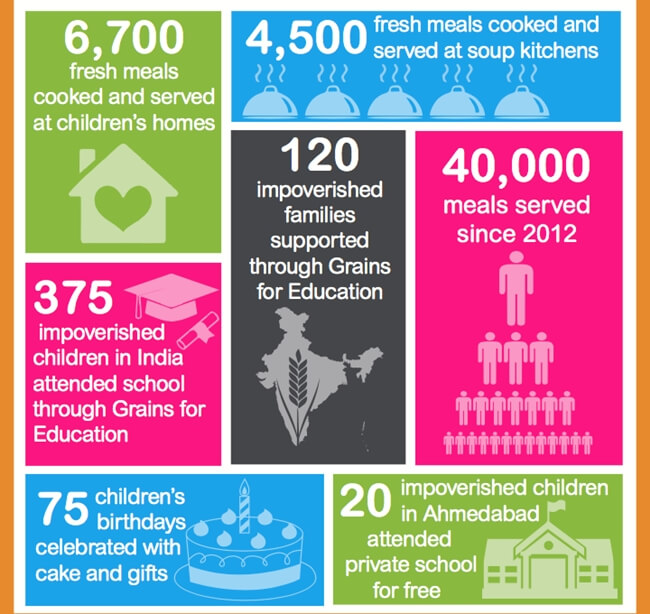 Recognitions of We Care Charity  
'As you sow, so shall you reap.' Today, We Care Charity is a recognized nonprofit organization. It has been recognized by NH Rotary Club in Salem and has received a local grant. It brought Shefali the Woman of the Year award and an achievement award from a local Gurjar association. In recognition of We Care Charity, Shefali is often invited to deliver a keynote or a small speech and present awards at local events.
A Special Note from Shefali Kalyani
"Kids at the children's homes we serve call me mom. There is a strong bond between us. I know most of them by their first names and can connect with them one on one. I am there to lend an ear to their untold stories, pressing issues and pent-up thoughts. I celebrate each child's birthday, and spend time with them on Christmas, Easter and other occasions," said Shefali emotively to us at Indian Eagle. This is what drives her to work for the welfare of the needy, the poor, the hungry and the underprivileged, with equal dedication and enthusiasm, whether it is India or USA.
Inspiring Stories of Indian American Philanthropists