In order to curb birth tourism in the United States, the Trump government has announced visa restrictions for pregnant women's travel to the USA. The new visa rules for pregnant women seeking to give birth in the US and get the US citizenship for the newborn are intended to hold them back from traveling to the US for birth tourism.
The new visa rule makes travel to the United States impermissible for women with the primary purpose of giving birth there, by restricting the issuance of any sort of US visa to them, according to the US State of Department. It requires them to prove that their primary purpose of traveling to the US is anything but giving birth on the US soil.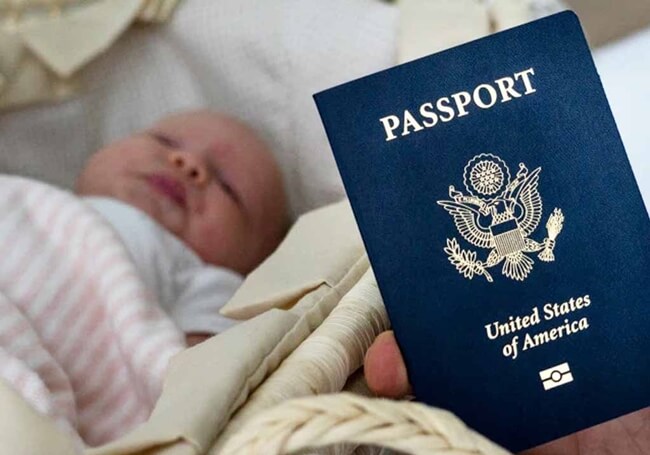 The US government gives consular officers extra discretionary power to scrutinize pregnant women's visa applications, with a hard look at their purpose of traveling. Consular officials are also allowed to deny B non-immigrant visas to women who, they think, don't sound credible in establishing their purpose of traveling other than obtaining the US citizenship for a newborn there.
About 33,000 foreign travelers on temporary tourist visas give birth in the United States every year, according to a report on birth tourism in USA by the Center for Immigration Studies that campaigns for more stringent immigration laws. "Birth tourism in USA is thriving as a criminal activity, which threatens to overburden medical resources for US taxpayers," said Stephanie Grisham, the President's press secretary.
On several occasions, President Donald Trump has questioned and criticized the US constitutional amendment – the provision for citizenship to those born or naturalized in the USA. He has also been critical of chain migration or family reunification that many foreign nationals exploit to obtain a US visitor visa.
Birth tourism is a glaring loophole in the US immigration system, and the visa restriction for pregnant women's travel to the United States will not only close the loophole but also safeguard the country from national security risks, enhance public safety and protect the interests of American taxpayers, as the White House stated in a recent directive.
The visa restriction does also apply to those looking to travel to the United States for medical treatment. Foreign nationals applying for a visa to the US for medical treatment are required to prove that they are capable of paying for their medical expenses, accommodation and transportation, and that the medical treatment they are seeking is a real intent.
At the same time, they need to convince the consular officer that a medical practitioner in the US has agreed to provide the treatment. Furthermore, they must tell the anticipated duration and the estimated cost of the treatment they are seeking in the US, to the satisfaction of the consular officer.