Applying for an American visa for tourism, business, education, or immigration seems a herculean task in the wake of the Trump administration's newest directive to all of its diplomatic missions for rigorous scrutiny of certain groups of US visa applicants from across the world. The latest ordinance is a revised version of the previous executive order limiting travel from certain Middle East countries.
The directive has also mandated it for the US' worldwide diplomatic missions to add more to the existing list of American visa requirements, seeking to collect details of USA visa applicants' employment and residence for the past 15 years. The applicants will also have to provide all the phone numbers they have used in the past 5 years, as per the latest USA visa requirements.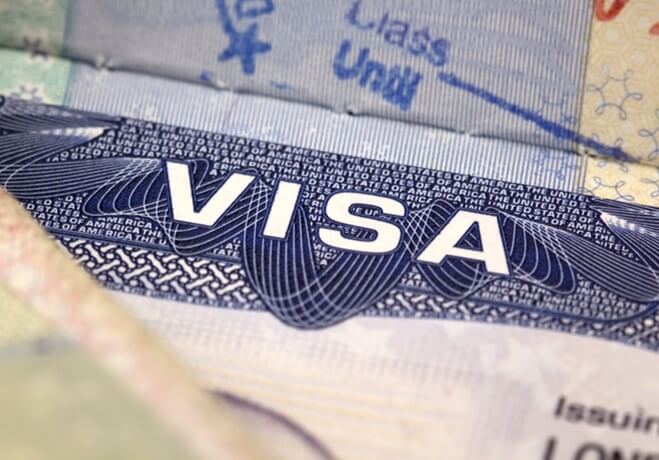 The cable issued by Rex Tillerson, Secretary of the US State, makes it clear that the additional American visa requirements are to help boost the screening process and curb the entry of foreign nationals having ill intentions into USA. In 2016, the United States Citizenship and Immigration Services (USCIS) issued over 10 million non-immigrant visas and more than 617,000 US immigration visas.
The American visa issuing officers have been instructed to interrogate those applying for US tourist visa or US business visa or US immigration visa in order to dig into their personal details. Furthermore, the applicants are required to share all phone numbers, emails, and social media accounts they have used in the past five years.
The number of interviews that the visa-issuing officers take every working day has also been curbed. More than 120 visa interviews cannot be scheduled for one consular adjudicator a day in a bid to make sure that each and every USA visa application is meticulously scrutinized. The cap on the number of interviews per day for those applying for an American visa is likely to create a backlog of appointments and slow down the whole process.
"Consular officers should not hesitate to refuse any case presenting security concerns. All visa approval decisions are national security decisions," Rex Tillerson wrote in the cable.
The USCIS issued approximately 900,000 visas, including H1B visa and American tourist visa, to India in 2014, according to the estimates available. The US embassy in India received 1500 to 2000 visa applications per day in the same year, according to a report by the Press Trust of India. 65% of the total American visa applications from India are H1B visas.
Also Check US Bans Electronic Devices on Inbound Flights
Travel Beats is a leading community portal by Indian Eagle, a trusted travel partner of Indians in USA. Travel Beats publishes the latest air travel, visa, immigration and Indian community news. Subscribe to our free newsletter for the latest updates.