As the year 2019 is approaching its end, the Trump administration is hardening its stance towards citizenship and legal permanent residency for immigrants in the US. In October 2019, the US government revised the fee waiver policy for US citizenship applicants, which have left thousands of green card holders unable to become citizens. As a result, the US Citizenship and Immigration Services announced a change to the Form I-912, which low-income legal permanent residents can use to apply for US citizenship without paying the $725 filing fee.
Notably, one out of every seven Indian-origin legal permanent residents lives below the federal poverty line.
On top of the change to the Form I-912, the Trump administration has officially proposed a steep hike in the costs for immigrants to become legal permanent residents or citizens in the US. The proposal seeks an 83% increase in the fees associated with the citizenship application process and a 79% increase in the costs associated with the legal permanent residency, under the pretext that current fees fall short of recovering the costs of providing adjudication and naturalization services.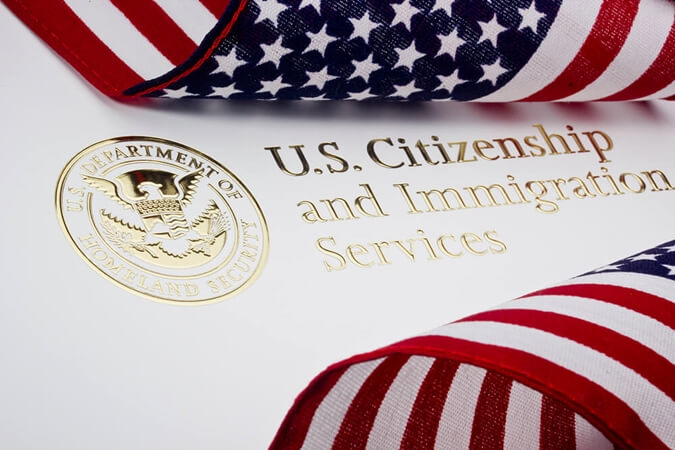 The US citizenship application fees would now jump from $640 to $1170, which about 40% of applicants may not be able to afford. On the other hand, the fees for the legal permanent residency filing process would leapfrog to $2195. Also, the cost of applying for marriage-based green cards within the US would increase by 56%, from $1760 to $2750.
The Trump administration has also proposed introducing a fee for asylum seekers. Those applying for asylum in the United States would now have to pay $50; this makes the US one of the 4 countries to take fees from asylum seekers. The proposal also targets recipients of the DACA (Deferred Action for Childhood Arrivals) program for a significant increase in the fees, from $495 to $765, for their protection renewal applications.
Removal of certain fees, such as the cost for obtaining one's fingerprints (biometrics) has been proposed by the Trump administration. On the other hand, the Form I-131 or Application for Travel Document that those on the green card wait list need to travel abroad would no more come for free, under the new proposal. Anyone traveling abroad while awaiting the green card will have to pay $585 for the Form I-131.
While Trump's critics and immigration advocates find the fees-increasing proposal a fresh measure to restrict legal immigration; Ken Cuccinelli, the acting director of USCIS, opined that the proposed fee hikes would help the underfunded agency run its operations without any financial obstacle. USCIS is underfunded by USD 1.3 billion a year, according to him. Notably, 95% of the revenue for USCIS comes from various application fees.